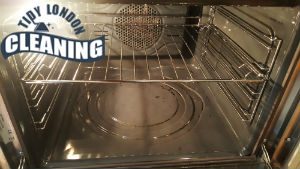 Anybody who is not into cleaning, scrubbing and degreasing an oven can count on us and our professional oven cleaning services, available in and around Bethnal Green. Our services are delivered by a team of hard-working cleaners who have spent long years in this cleaning sector.
Our service has been used by hundreds of residents of E2 and thanks to the diligence and savvy of our technicians, we can confidently say that every and each of our customers remained pleased and happy for booking us.
Oven Cleaning Prices Bethnal Green
Oven Cleaning Services
Prices
Single Oven Cleaning

£

60

Double Oven Cleaning

from £

79

Extractor Cleaning

£

20

Cooker Hob Cleaning

£

23
If you are a new customer, we will first make sure that you are introduced to our services and procedures. We will tell you everything you need to know in details. We want you to be sure that you are making the right choice when you book us.
Forest Gate
Hackney
Dalston
Homerton
Bookings with us are very easy. All you have to do is to pick up the phone and dial one of our numbers, then you leave all the rest to us. Once your appointment is scheduled, we will visit you on site and will get down to work. Our main priority is to reach the highest levels of cleanliness and hygiene so at the end of our service you will be the most satisfied person.
Cleaning ovens is what we do best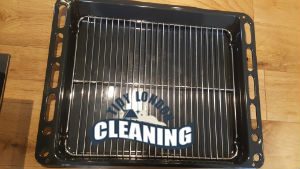 We pride ourselves on being number one cleaning provider in Bethnal Green. We have great experience in dealing with various types of ovens so whatever you have prepared for us, we can handle it. We can remove grease, grime, food leftovers, burnt-on spillages, carbon deposits and many more.
When our technicians come to your property, they will inspect your kitchen appliance so that they can choose the best cleaning approach and then they will start performing their magic.
By detaching all the removable components and soaking them into a cleaning solution, they will proceed to degreasing and polishing the entire oven, from inside and outside. When all the parts are dry, they will be put back to where they belong.
a professional oven cleaning service at affordable rates
efficient and toxin-free cleaning solutions
teams of fully trained cleaners
availability all week round
How our Professional Oven Cleaning service works
To ensure that your kitchen (and entire property) is clean, healthy and beautiful, you should always make sure all surfaces and appliances are thoroughly cleaned and disinfected. That includes your oven and stove. Unfortunately, the deep cleaning of this appliance is a complicated task that requires time, effort, skills and last but not least – powerful cleaning solutions and specialised tools. Save yourself the time and effort and book out professional oven cleaning service – it is performed by experienced technicians that will complete the task in the most efficient way possible. All signs of grease, grime and burned residue will be eliminated and you will be able to use your oven right away thanks to the non-toxic nature of the products we use. Here is a list of the tasks included in the service:
In order to prevent splashes of grease and grime in your kitchen, our cleaning experts will place a protective sheet on the floor in front of your oven before the cleaning process actually begins.
The oven will be inspected carefully, then the cleaners will dismantle all removable parts. They will take them outside ( to minimise the mess) and let them soak in special heated tanks located in our vehicles. All grease and grime will be dissolves in the process.
Following that, a special paste will be applied to the interior of your oven. This cleaning solution is natural and chemical-free, and it will effectively dissolve and remove any oily residue, burned food, and filth. The oven will be switched on and left to sit while the cleaning crew continues their work.
The cleaning experts will work on the exterior of your appliance next. The entire surface will be scraped with a special blade, wiped down with powerful solutions and disinfected. No signs of grease and burned food will be left behind.
The cleaners will next remove the cleaning material from the interior of the oven before wiping down and disinfecting the whole surface. This solution will remove 100% of the oil and grime from your oven, leaving it spotless.
The detachable pieces will be taken out of the hot tanks, cleaned, and disinfected. All of the buildup will be removed, and they will appear like new.
All parts and areas of the oven will be cleaned and the professionals will put them back together. They will disinfect everything at the end of the service.
Hassle-free contact process
Please contact us if you would like to receive help with the deep cleaning of your oven and schedule our professional cleaning service. Our office representatives will look into all of your demands and requirements and ensure that you obtain precisely what you need. The entire service will be tailored to your needs, and everything you require as a personal request or an additional work to be added to the project that will be handled by the cleaning professionals on our team. Contact us as soon as possible and schedule an appointment with our firm. We will work around your schedule and provide you with the cleaning solution at the best time and day for you.
Our satisfied clients
"The thing I love the most in my oven is how clean it is. It definitely wouldn't have been like that if it weren't for your cleaning services, though. Your technicians perform outstandingly every time. They clean quickly and thoroughly and, what's more, the prices of your services are affordable – Darla"
"When my food started to taste funny I knew I had to call a professional to do the oven cleaning for me. That's why I didn't hesitate when I found out about your services and booked immediately. You did a great job and I couldn't be more satisfied – Theresa"
"My mother had advised me to book for professional oven cleaning at least twice a year but I thought she was joking. When the food started tasting funny, though, I knew I shouldn't have ignored the advice. Now I book your company three times a year and I'm truly satisfied with the results – Martha"
If you are in search of professional oven cleaning services, make sure to turn to our company. We are vastly experienced in this sector and we know how to make our customers happy for choosing us- we always perform outstandingly. We can prolong the life of your kitchen appliance without you having to pay through your nose. Put your trust in us and we will amaze you.
We are equipped with powerful cleaning equipment which can remove even the peskiest stains. Our company is based in Bethnal Green and we are open seven days of the week.