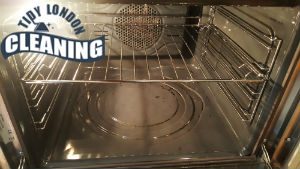 If cleaning is something you enjoy doing but when it comes to cleaning the oven is something completely different. You hate scrubbing burnt-on grease, you even hate the smell of it? Fortunately, we can take your place and take care of your oven instead of you. We are professionals who established our company long years ago in Catford. Our priority is to make people happy with the services provided.
We are not afraid to undertake any cleaning task, no matter how greasy or dirty your oven is, we can restore its original condition. We have been around for plenty of years to know which the best approaches are. If you decide to reserve our oven cleaning services you will receive individual attention, professional attitude and wide range of cleaning packages to choose from.
Oven Cleaning Prices Catford
Oven Cleaning Services
Prices
Single Oven Cleaning

£

60

Double Oven Cleaning

from £

79

Extractor Cleaning

£

20

Cooker Hob Cleaning

£

23
You know that the oven is one of the most useful and at the same time used kitchen appliances. As you prepare the food you consume there, it is essential for it to be always in a clean and hygienic condition. You want to consume healthy food, don't you?
Sooner or later, you will need some professional assistance. The products you buy from the market are not only containing harsh chemicals and toxins, but they are not that strong to get you rid of all accumulated grime, grease, leftovers and many others impurities.
Professional oven cleaning services in SE6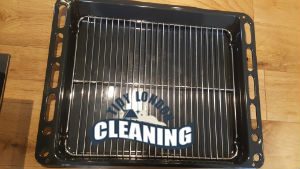 We advise all of our customers and potential ones to have their ovens cleaned by professionals at least once per every six months. That is why we suggest that you take advantage of our oven cleaning services. Our technicians are equipped with the most advanced cleaning materials and detergents. What is even more, they are professionally trained prior to sending them to your home.
Thanks to their worked out strategies and ultramodern technologies, they can even prolong the life of your oven. If you are interested in our offer make sure to get in touch with us today.
Our rates are budget-friendly
We cover all the territory of Catford
We are available seven days of the week
We bring our own equipment
How our Professional Oven Cleaning service works
Every kitchen accumulates a lot of filth in a short period of time, especially if a regular cleaning schedule is not maintained. The comprehensive cleaning of the oven is one of the most difficult and essential duties in the kitchen area. Unfortunately, most people lack the necessary abilities and equipment to execute this task effectively. If you are in a similar situation and need expert help, give us a call and set up an appointment with the professionals at our company. We provide high-quality oven cleaning services that are always carried out by trained cleaning technicians. They will scrub and disinfect the interior and outside of your appliance with high-quality tools and materials. The greatest results are guaranteed, and you can be confident that your whole kitchen will be cleaned. A list of all tasks included in the oven cleaning service can be found below.
In order to prevent splashes of grease and grime in your kitchen, our cleaning experts will place a protective sheet on the floor in front of your oven before the cleaning process actually begins.
The oven will be inspected next. Our cleaning professionals will disassemble your oven and transport all detachable components to our cars. They will soak in specially heated tanks filled with cleaning solution, which will effectively remove any buildup and filth.
A special cleaning paste will be applied to the interior of your oven next. This product is natural and free of toxic chemicals and will efficiently dissolve and remove all greasy residue, charred food and grime. The oven will be turned on and left to sit while the cleaning team continues with the process.
Following that, the exterior of your oven will be cleaned. The cleaners will remove any loose particles, burned food, and other debris from your stove top using a specialised blade before treating it with a strong cleaning solution, wiping it down, polishing, and disinfecting it.
The cleaning professionals will remove the cleaning paste from the inside of your oven – at this point all grease and grime will be dissolved. All grease and filth will be removed as well. The surface will be thoroughly cleaned, polished, and disinfected.
All of the components that have been soaking in hot tanks will be taken outside and dried. The cleaners will clean, polish, and disinfect them.
In your oven, all parts will be reassembled. At the completion of the service, the interior and exterior will be wiped down and thoroughly disinfected.
Hassle-free contact process
If you could use some help with the cleaning of your oven, do not hesitate and give us a call. Our customer service agents are available at all times and will be there for you if you need help with the booking process or if you have any questions about the service. The entire service will be perfectly suited to your needs and all of your personal requirements will be taken into consideration. Waste no time, give us a call and schedule an appointment with us. You will be able to pick the date and time to fit your schedule. Some of the best cleaning professionals will come to your place and provide you with some of the best final results available on the market.
Our satisfied clients
"Last week I booked your oven cleaning services for the first time and I have already recommended you to all my friends. I could not be more thankful for your assistance. You are so honest, competent and reliable! The prices of your service are also so tempting.- Stephen"
There are many legends about the origin of the name. One says that this area's name originates from the existence of plenty of wildcats while another says that the name comes from a ford where once cattle crossed over the river Ravensbourne.
"I am so thankful for the excellent job you have done degreasing my oven. I could not believe my eyes what your hard-working cleaned did. Every little part of the oven was cleaned and degreased. I would totally recommend you to everyone who is looking for such professional help. You are amazing.- Will"
"When it comes to professional oven cleaning you are definitely without a rival in this field. You are punctual, comprehensive and reliable. The pricing system goes easy on the wallet and I was more than satisfied with the final results. I am looking forward to booking you again.- Vince"
You haven't cleaned the oven for weeks and now it looks like you will spend several hours rubbing grease? Do yourself a favour and take advantage of our first class oven cleaning. The service involves only eco-friendly cleaning materials and leaves every part of the appliance free of grease and grime. We have available cleaners everywhere in Catford also during the weekend, which enables us to assist you at your preferred time frame.
First, your cooker will be stripped out and after that cleaned entirely by the method of dip tank. When all components are dry, our representative will assemble it back and polish the exterior. For your peace of mind, they will check whether the oven is working properly after the cleaning.