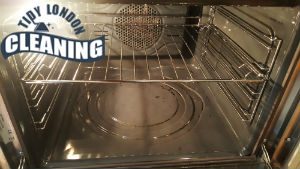 When you are doing the house cleaning do not forget to take a proper care of your oven. If you feel like it has started to look quite grimy a simple cleaning might not be good enough.
This is why we recommend you to try the help of professional cleaners. We believe that we are the best provider of oven cleaning in Earl's Court and we will be more than happy to prove you that our service can truly be amazing.
Oven Cleaning Prices Earl's Court
Oven Cleaning Services
Prices
Single Oven Cleaning

£

60

Double Oven Cleaning

from £

79

Extractor Cleaning

£

20

Cooker Hob Cleaning

£

23
We are positive about the high quality of our professional help because all of our technicians are trained to tackle all the tough stains which can cause issues for the proper operation of your appliance.
Earlsfield
Wimbledon
Morden
Raynes Park
Moreover, the tools and products which we use have proven to be the best when it comes to the effective cleaning of the interior and exterior of ovens. We can assure you that you can always entrust your appliance to our care.
Having a clean oven means that there won't be any burnt grease which is toxic and can affect the taste of your food. Carbonized grease can also be the reason for damaging the oven.
Effortlessly clean oven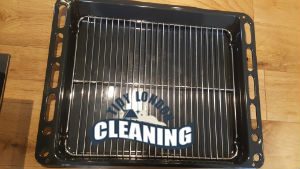 This is why it is important to use the help of professional cleaners who know how to clean every part of the appliance and extend its life. If you decide to book our oven cleaning service, you will be able to enjoy healthy and properly cooked dishes in no time.
We know that most people hate doing the oven cleaning and they procrastinate this chore for a long time. This, however, can lead to a fault in the function of the appliance and sometimes it can even be the reason for starting a fire. This is why we will be glad to take on this task and spare you the annoying scrubbing.
Give us a call and we will provide:
Service available all seven days of the week
Technicians who are highly competent in this field
Very detail oriented company
Very inexpensive fees
The best quality of oven cleaning service in Earl's Court
Extending the lifespan of your oven
How our Professional Oven Cleaning service works
Every kitchen accumulates a lot of filth in a short period of time, especially if a regular cleaning schedule is not maintained. The comprehensive cleaning of the oven is one of the most difficult and essential duties in the kitchen area. Unfortunately, most people lack the necessary abilities and equipment to execute this task effectively. If you are in a similar situation and need expert help, give us a call and set up an appointment with the professionals at our company. We provide high-quality oven cleaning services that are always carried out by trained cleaning technicians. They will scrub and disinfect the interior and outside of your appliance with high-quality tools and materials. The greatest results are guaranteed, and you can be confident that your whole kitchen will be cleaned. A list of all tasks included in the oven cleaning service can be found below.
In order to prevent splashes of grease and grime in your kitchen, our cleaning experts will place a protective sheet on the floor in front of your oven before the cleaning process actually begins.
After evaluating the appliance and its condition, the detachable pieces will be disassembled. The cleaning professionals will transport them to soak in specially designed heated tanks placed in our vans and filled with a strong cleaning solution.
To clean the inside of your oven, a high quality paste of non-toxic origins will be used. The cleaning experts will spread it all over the inside of your oven, turn the heat on and let it sit. The heat will activate the paste and help it eliminate all grime and buildup.
As everything is soaking and being cleaned, our cleaning experts will scrub and clean the outside of your oven. They will use a special blade to get rid of burned food and grime, then carefully wipe down and polish the entire surface using a microfiber cloth.
The inside of your oven will be cleaned by now. The cleaning experts will remove the cleaning paste from the interior of your oven. All grease and grime will come off along with it. The surface will be wiped down, polished and disinfected.
After removing the parts from the heated tanks, our cleaning experts will dry them, disinfect them and ensure they are immaculate and ready to be put back.
To finish the service, our experts will put everything together, polish the inside and stove top and disinfect all door handles and buttons.
Hassle-free contact process
All you have to do to get in touch with one of our customer service specialists is give us a call. They are constantly accessible and will assist you in selecting the finest, most appropriate solution for your specific scenario. Everything will be tailored to your specifications. We will be able to deliver your personalised service on a day and time that works best for your hectic schedule. Please do not hesitate to ask any questions you may have. You will receive information and be guided through the booking process. Give us a call right now to set up your appointment – you will be provided with some of the best quality results delivered by experienced cleaning professionals.
Our satisfied clients
"If it wasn't for the professional technician who came to my home and cleaned my oven thoroughly, my cooking appliance wouldn't look as wonderful as it does now. I am very happy both with the quality of the oven cleaning service and the price I was charged for it. I am definitely hiring them again. – Elias"
"I can't help but admire the professionalism of the cleaners of this company. I booked their oven cleaning service a few weeks ago and the technician who came to my home was very friendly and quick and it took her no time to clean the inside and the outside of my cooking appliance. – Anastasia"
"I can never rely on anyone else with the cleaning of my oven. The technicians of this company are the only people who have earned my trust. Their oven cleaning service is with a very high quality and it is a very cost-effective solution to my oven problems. I recommend everyone to try their help. – Harry"
We are sure that our oven cleaning services will not only meet, but will even surpass the expectations you have and we will show you that there is nothing impossible for us when it refers to cleaning.
No matter how stubborn the dirt is, our professionals will achieve impeccable results in no time, because they are the best ones within the bounds of Earl's Court.
We will be glad if you become our customer and it will be pleasure for us to help you solve the cleaning problem that you have. Get in touch with us anytime and book our services on your convenience.