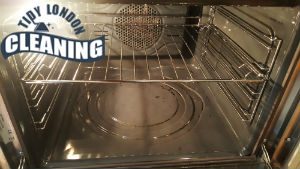 We do our best to be the best in the Finchley industry. From having a qualified and professional team to using only environmentally friendly cleaning products. Through our oven cleaning service, we want to make sure that every home has a perfectly clean oven.
We have very high standards and when we have a client, we work very hard to uphold these standards and keep that client constantly impressed.
Oven Cleaning Prices Finchley
Oven Cleaning Services
Prices
Single Oven Cleaning

£

45

Double Oven Cleaning

from £

63

Extractor Cleaning

£

20

Cooker Hob Cleaning

£

23
Our service cannot function without our clients, so that is why we give everything we've got to make each and everyone of them happy and satisfied.
With every first time client, we always make sure that they are first introduced to the service. This way, they can be certain weather or not they really want to hire us.
Every client is encouraged to ask questions surrounding the oven cleaning service and the N3 area because we have the answer that they need. We like to avoid the risk of having disappointed clients due to misunderstanding that would lead to them paying for a service they don't want.
Your taste buds will be in heaven from every meal cooked in the cleaned up oven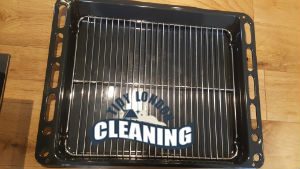 When someone hires us, our technicians take over. They arrive at the client's home right on time. Do on inspection of their cooker to know what will be the best way to proceed and begin by doing a little disassembling so that there is easier access to the oven.
The technician first works on the detached parts, after that, they are left to the cleaning product to settle on them, the same is done with the inside of the oven. When everything is done, the cooker is put back together and cleaned on the outside.
The cleaning products that the technicians use are completely Green. We have carefully curated them to not only be effective but also be safe for the health of our team and the environment.
The client doesn't pay for the cleaning products or other consumables that our team uses.
The client has control over the service. They can cancel or reschedule an appointment.
Our technicians have handled very stubborn cases with ovens.
The quality of the service is equal for all clients.
"Why didn't I find out about your cleaning company sooner?! Your services exceeded my wildest dreams, honestly! What your technician did for one hour, I couldn't have done in a year! My oven looks as good as new. I loved it that your company uses only environmentally friendly cleaning products – George"
More Finchley Information
Finchley is located in the North West part of London. It is a residential suburb with three centres – North and East Finchley and the so-called Finchley Church End, also known as Finchley Central.
The area is part of the London Borough of Barnet and is also located near Charing Cross. In 1933, it became a municipal borough and since 1965 – a part of Greater London.
Today, if a tourist decides to visit Finchley, here is which landmarks he can see: College Farm – in the past it was a dairy farm, but today it is an attraction for visitors, known as the last farm in Finchley.
If you are interested in history, there are many historic places to visit, such as The Royal Air Force Museum or the gothic parish church St Mary's, but you can also see some of the attractions near the Thames River or visit the Phoenix Cinema for example, which is the oldest purpose-built cinema in the UK.
"I've been using your company's oven cleaning services for more than two years and I am very pleased with the results. Thanks to you, my electric bill is moderate and the food I prepare in the oven is really delicious, too. The best thing is that I don't have to worry about domestic fires – Fred"
"When I found out that the grease and grime inside my oven could lead to a domestic fire, I didn't think twice before booking your company's professional oven cleaning services. You did a great job! Your technicians eliminated all grease and grime from the inside and outside of my oven quickly and using only environmentally friendly cleaning products – Harry"
Our oven cleaning service has gather only the best cleaners in Finchley and it that is evident by our successful and thorough cleanings. A good and complete oven cleaning requires special treatment and care.
Our professional cleaning technicians have been trained to do just that and you can count on us to step up and renew your appliance. The cleaning materials we will use are entirely natural and free of any chemical influence, nevertheless the end results that we provide are thorough and effective. With us your oven is guaranteed to be cleaned as well as safe and ready for use.