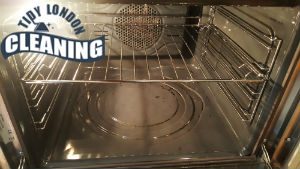 Our professional oven cleaning service located in W1 can aid you in cleaning and increasing performance of one of the most important kitchen appliances.
Cleaning the oven is a complex process and should not be taken lightly, many people perform a regular, unprofessional cleaning and although they get rid of some of the dirt and burnt, most of the times it is simply not enough to really make a difference.
Oven Cleaning Prices Marylebone
Oven Cleaning Services
Prices
Single Oven Cleaning

£

60

Double Oven Cleaning

from £

79

Extractor Cleaning

£

20

Cooker Hob Cleaning

£

23
We have been working in this line of business for way to long to know what not to do. People make mistakes while trying to freshen their ovens and end up damaging the appliances. Our technicians are well-thought, they excel in removing all the burnt and oil stains that reflect on your cooking.
Northfields
Hammersmith
Hanwell
How many times have you sensed an unpleasant odor coming out from your oven in the form of thin smoke or fumes. Put an end to that, stop jeopardizing your meals and have our cleaners handle your oven.
We guarantee that when they are done your oven will perform way better then it used to, we will increase its life with at least few more years
Professional cleaning can handle the cleaning right, leaving your appliance shining and protecting you and your family from the unhealthy side effects from cooking in a dirty oven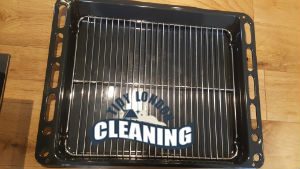 Our technicians bring their own equipment and cleaning materials. We want to reassure you that none of the cleaning solutions we use during the cleaning represent danger to you or your appliance- they are entirely earth-based and environment-friendly.
Also, the cleaning tools and equipment are the latest on the market, they help extract all unwanted dirt and oily stains from all hard to reach places.
Our cleaners are nothing but professionals, trained and legally licensed to practice cleaning in Marylebone. There is no one better to have your oven thoroughly, deeply cleansed.
Diligent and professional employees
We use the latest equipment available on the market coupled with earth-based and entirely environment-friendly cleaning materials
Flexible working schedule, coinciding with your busy time table
Affordable price rates and a free estimate
Safety and care for your kitchen appliance
How our Professional Oven Cleaning service works
Ovens are the appliances in a kitchen that are used the most. To maintain the cleanliness of your oven, regular cleaning is required. If you have not scrubbed your appliance for a while, a lot of grease, grime and burnt residue will build up. That may cause bad odours, smoke coming out and result in your favourite dishes tasting different. The cleaning of the oven is not a favourite activity to anyone and usually requires tons of time, scrubbing, product and tools. Instead of struggling with this task by yourself, give us a call and schedule our professional oven cleaning service. Our experienced cleaners will use powerful high quality products and thoroughly clean and disinfect your appliance both inside and out. Amazing results will be provided to you. Here is what to expect from this service.
The first stage in the oven cleaning process is to protect the kitchen floor. Before starting the cleaning procedure, our cleaning professionals will use a plastic sheet to cover the areas around your oven.
The first stage in the oven cleaning service is to disassemble all detachable parts and immerse them in a powerful cleaning solution that is located in special heated tanks in our vans. This product effectively removes any burnt residue from their surface.
To remove all of the oil and burnt residue from the inside of the oven, the cleaners will use a non-toxic cleaning paste that will be spread all over the interior of the device. The heat from the oven will activate it, and it will successfully remove all of the filth.
While everything is soaking, our cleaning professionals will scrub and clean the outside of your oven. They will use a special blade to remove burnt food and dirt from the stove top before wiping down and polishing the entire surface with a microfiber towel.
The oven will be turned off and left to cool down. The cleaning technicians will scrape off the cleaning product from the inside of the appliance. They will use a microfiber cloth and a powerful cleaning product to polish and disinfect the area.
The detachable pieces will be taken out of the hot tanks, cleaned, and disinfected. All of the buildup will be removed, and they will appear like new.
The oven will be reassembled at the end of the service, everything will be washed down one more time, and all surfaces inside and outside the oven will be disinfected.
Hassle-free contact process
If you are in need of help with the cleaning of your oven, hurry up and give us a call. One of our customer support representatives will work with you and guide you through the process and help you create the perfect, most suitable service that fits your situation in the best way possible. They will answer all your questions and provide you with additional information about the services we offer. The best, most experienced cleaning professionals will be performing the service at your place and we guarantee the high quality of the final results. We will be able to fit your schedule and tend to all your needs and requirements. Waste no time, give us a call.
Our satisfied clients
" The fact that my oven had on the inside a few stains that were at least an year old and bow they are gone speaks a lot of your skills as cleaners. I will gladly have you over for another cleaning when one is required. Such good and diligent service on a reasonable price is very rare. – Ron"
"I've just had my oven cleaned by one of your technicians. He was very polite and put a lot of efforts to eliminate the unpleasant greasy areas. The fellow even took time to advise me on proper maintenance. I will certainly use your services again. Highly recommended. – Daniel"
"This company is a delight to work with. One of their representatives came to clean the oven this morning and I can't recommend him enough. Every area of the appliance was cleaned up to scratch only with non-toxic cleaning tools. Not to mention their reasonable rates. – Marcy"
If you hate dealing with the cleaning of your cooking appliance, you can leave the burdensome work to the professionals of our company. We have been working in the oven cleaning field for many years and we have developed our own cleaning methods which have proven to be impeccable when it comes to tackling tough grease stains.
Our technicians are truly amazing and they are always capable of providing the best professional service in entire Marylebone. The fees which we charge are very inexpensive and this is because we believe that anyone deserves a wonderful service but that doesn't mean that they should pay a fortune for it.