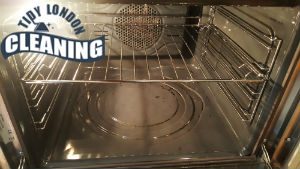 Our professional oven cleaning service located in W1 can aid you in cleaning and increasing performance of one of the most important kitchen appliances.
Cleaning the oven is a complex process and should not be taken lightly, many people perform a regular, unprofessional cleaning and although they get rid of some of the dirt and burnt, most of the times it is simply not enough to really make a difference.
Oven Cleaning Prices Marylebone
Oven Cleaning Services
Prices
Single Oven Cleaning

£

45

Double Oven Cleaning

from £

63

Extractor Cleaning

£

20

Cooker Hob Cleaning

£

23
We have been working in this line of business for way to long to know what not to do. People make mistakes while trying to freshen their ovens and end up damaging the appliances. Our technicians are well-thought, they excel in removing all the burnt and oil stains that reflect on your cooking.
Northfields
Hammersmith
Hanwell
How many times have you sensed an unpleasant odor coming out from your oven in the form of thin smoke or fumes. Put an end to that, stop jeopardizing your meals and have our cleaners handle your oven.
We guarantee that when they are done your oven will perform way better then it used to, we will increase its life with at least few more years
Professional cleaning can handle the cleaning right, leaving your appliance shining and protecting you and your family from the unhealthy side effects from cooking in a dirty oven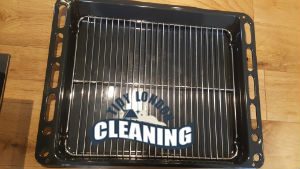 Our technicians bring their own equipment and cleaning materials. We want to reassure you that none of the cleaning solutions we use during the cleaning represent danger to you or your appliance- they are entirely earth-based and environment-friendly.
Also, the cleaning tools and equipment are the latest on the market, they help extract all unwanted dirt and oily stains from all hard to reach places.
Our cleaners are nothing but professionals, trained and legally licensed to practice cleaning in Marylebone. There is no one better to have your oven thoroughly, deeply cleansed.
Diligent and professional employees
We use the latest equipment available on the market coupled with earth-based and entirely environment-friendly cleaning materials
Flexible working schedule, coinciding with your busy time table
Affordable price rates and a free estimate
Safety and care for your kitchen appliance
" The fact that my oven had on the inside a few stains that were at least an year old and bow they are gone speaks a lot of your skills as cleaners. I will gladly have you over for another cleaning when one is required. Such good and diligent service on a reasonable price is very rare. – Ron"
More Marylebone Information
Nestled in the city of Westminster, Marylebone is one of the most affluent areas of the British capital. Although Marylebone is in the inner part of London and it might be thought that the hustle and bustle affect the area as well, it is surprising that Marylebone somehow manages to stay away from it.
Marylebone has many busy streets but there are still places where you can find your peace of mind and tranquillity. The area has a number of parks and green areas- such as Regent's Park and the Paddington Street Gardens. There are also a lot of coffee shops, fashion boutiques, delicious restaurants and independent shops. The area is rich in gorgeous Georgian-style buildings.
A great number of notable people once chose Marylebone for their home- Charles Dickens and T.S. Eliot are just some of them. The district used to be a home to a lot of contemporary performers as well such as Madonna and John Lennon.
"I've just had my oven cleaned by one of your technicians. He was very polite and put a lot of efforts to eliminate the unpleasant greasy areas. The fellow even took time to advise me on proper maintenance. I will certainly use your services again. Highly recommended. – Daniel"
"This company is a delight to work with. One of their representatives came to clean the oven this morning and I can't recommend him enough. Every area of the appliance was cleaned up to scratch only with non-toxic cleaning tools. Not to mention their reasonable rates. – Marcy"
If you hate dealing with the cleaning of your cooking appliance, you can leave the burdensome work to the professionals of our company. We have been working in the oven cleaning field for many years and we have developed our own cleaning methods which have proven to be impeccable when it comes to tackling tough grease stains.
Our technicians are truly amazing and they are always capable of providing the best professional service in entire Marylebone. The fees which we charge are very inexpensive and this is because we believe that anyone deserves a wonderful service but that doesn't mean that they should pay a fortune for it.