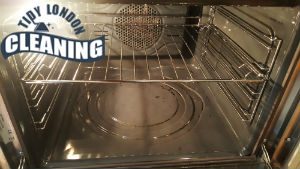 Our professional oven cleaning service located in Mayfair is all about good customer service and providing the utmost best end-cleaning results to all our clients.
Over the years working as professional cleaners we have perfected and mastered various methods and techniques to extract even the most stubborn and hard to remove stains of oil and burnt outside and inside your oven.
You can rely on out technicians' expertise to bring you the most satisfying results both in and outside your oven. They disassemble pieces of the oven and clean them individually and then put them back on without damaging the appliance
Oven Cleaning Prices Mayfair
Oven Cleaning Services
Prices
Single Oven Cleaning

£

60

Double Oven Cleaning

from £

79

Extractor Cleaning

£

20

Cooker Hob Cleaning

£

23
Our price rates are far more reasonable and affordable than any other oven cleaning service in W1. With us you don't have to pay top-dollar to get top-notch cleaning service. When you are on the phone with our operators they will present you with an estimate and explain the cleaning process to you, step by step.
We are available all days throughout the week and even on bank holidays. You can count on us to come and aid you at any time.
Professional cleaning and care for you oven will increase its life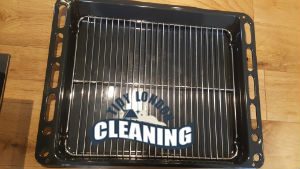 Our technicians are well-familiar with the appliance's mechanics and how to clean it thus not to damage it. For your peace of mind, they have underwent background checks and have been legally licensed to practice cleaning in Mayfair.
We have also supplied them with the latest equipment on the market to provide more thorough, better and faster results. Their long-time experience as professional cleaners is reassuring of their success in transforming your oven and making it sparkling clean once again.
Our diligent and extremely capable technicians will deep clean your oven and remove any burnt as well as prevent bad odors while cooking
We use only earth-based, environment friendly cleaning materials and solutions to ensure your safety
The latest equipment on the market allows us to work more fast and efficiently than any other oven cleaning service
While scheduling your cleaning with us you will receive a free estimate
If you are not satisfied with the results we will come back and finish the job
How our Professional Oven Cleaning service works
If you are busy with work or other responsibilities, it is likely that you have not cleaned your oven (and kitchen, in general) in a while. This may result in burned smells, smoke and a change in the taste of the meals you cook. To get rid of those, deep cleaning of the oven is required. Save time and money and book our oven cleaning service. You will be provided with high quality final results delivered by experienced professionals. Only high quality equipment and cleaning solutions will be utilised and the proper removal of all residue and charred food is guaranteed. Do not hesitate to give us a call and schedule a service. Your entire property will smell, look and feel cleaner. You can find a detailed list of all the steps that will be taken by our professionals as part of the service.
The first stage in the oven cleaning process is to protect the kitchen floor. Before starting the cleaning procedure, our cleaning professionals will use a plastic sheet to cover the areas around your oven.
After evaluating the appliance and its condition, the detachable pieces will be disassembled. The cleaning professionals will transport them to soak in specially designed heated tanks placed in our vans and filled with a strong cleaning solution.
The cleaning professionals will begin cleaning your oven on the inside next. A special cleaning paste will be used all over the sides, top and bottom of the oven. The appliance will be turned on and left to sit – heat will activate the cleaning product and help it dissolve grease and grime.
The exterior of your oven will be thoroughly cleaned as the next step in the oven cleaning process. The oven's exterior and stove top will be scraped and all grease, filth, and buildup will be efficiently eliminated from the surface. The cleaning crew will then clean and disinfect it.
The inside of your oven will then be allowed to cool. The experts will remove the entire product from the surface, as well as the grease and filth that it dissolved. Then, they will wipe down, polish and disinfect the inside to complete the step.
After all this time, all particles will have finished soaking and will be clean, grease and grime-free, and spotless. The specialists will wipe down and disinfect them.
To finish the service, our experts will put everything together, polish the inside and stove top and disinfect all door handles and buttons.
Hassle-free contact process
The oven cleaning service you book with us will be tailored to your specific requirements, and we will ensure that it is delivered on the most convenient date and time for you. To arrange the service, just phone our customer service department and let our specialists know about any questions you may have, as well as any personal requests you would like us to handle. The entire process will be tailored to your specifications and carried out by some of the best and most experienced cleaners in the industry. Do not hesitate to contact us and schedule one of our oven cleaning services; we will ensure that you obtain results of the highest quality.
Our satisfied clients
"I booked your oven cleaning services last Sunday. I was so impressed that you work even on weekends and I did not even have to pay anything more. Your cleaners came just at the appointed time and deep clean the entire oven for under two hours. You are worth booking.- David"
"My oven looked so gross! It was all covered with grease and food leftovers. My son advised me to turn to a professional cleaning company because the bar was to high for me. I found out about your company from a friend of mine and I booked your oven cleaning. My oven sparkles now!- Natalia"
"Cleaning the oven is one of the most tiresome chores for me. That is why I prefer to use professional oven cleaning services. I booked yours because I was attracted by the fair rate. The cleaners who do the job for me are reliable and kind individuals. Thank you.- Penelope"
Whenever you are tired of the endless cleaning chores but your oven still is need of a deep cleaning, then you can contact us and let our professionals handle any grease stain an carbon that is ruining the look of your cooking appliance, as well as the quality of your homemade food.
We are a Mayfair based cleaning company which have been working in the oven cleaning field for a long time and throughout the years we have learned how to achieve the best look for any oven. Thanks to our high-quality quality and the hard work of our highly competent staff, the result of our work is always brilliant.