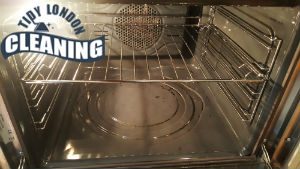 When it comes to cleaning the oven, most people would rather turn to a professional than cleaning on their own. However, not many companies can provide you with the services you are in need of.
Whenever you are in quest of a professional oven cleaning, make sure to choose us and our unmatched services. They are specially designed to cover your needs and preferences, ensuring the pristine condition of your kitchen appliances.
We can visit you on site at the preferable time-table as long as your home is anywhere in Shadwell.
Over all these years we have been working really hard to be able to offer our clients throughout Shadwell efficient cleaning solutions, the highest levels of cleanness and most importantly- prices which everybody can afford.
Oven Cleaning Prices Shadwell
Oven Cleaning Services
Prices
Single Oven Cleaning

£

45

Double Oven Cleaning

from £

63

Extractor Cleaning

£

20

Cooker Hob Cleaning

£

23
We have managed to help hundreds of customers in this town who all appreciated our help and keep on using our amazing services.
We know that cleaning the oven is among the most time-consuming and labour-intensive chores around one's home, that is why we aim to provide you with the assistance you have been looking for.
Chingford
Clapton
East Ham
Beckton
For your peace of mind, our employees go under extensive training practices and learn how to handle different cleaning situations, concerning your oven's condition. We use only environmentally friendly cleaning solutions which will ensure the most pristine final results.
The best oven cleaning services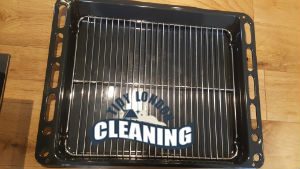 Our company has already proved to be reliable and professional. So if you are in need of an oven cleaning services, please make sure to make us your choice and soon after we are done cleaning your oven, you will be able to enjoy it to the fullest.
When we visit you, our technicians will firstly inspect your oven's condition and then will get down to work. They will soak all the removable parts into a cleaning solution to remove all the gathered grease. When everything is already dried off, the entire oven will be assembled and wiped down.
an outstanding and affordable oven cleaning
professionally trained cleaners
nature-responsible cleaning solutions
flexibility with working hours and dates
"What I love about your company's oven cleaning services is how affordable you really are. I just can't believe that you made my oven look as good as new and it cost me almost nothing. You completely degreased my oven in no time, thanks – Jeffrey"
More Shadwell Information
Want to go some place quiet? Shadwell should be your next holiday destination. It is an Eat London suburb with a well-developed infrastructure. Shadwell is serviced by five different buses and the neighbourhood is just a 15-minute drive away from the heart of London.
Shadwell's local population seems to like sports, so here you can join the Shadwell cricket club or the Brandon golf course club. A pub that has it all – home-made food, an impressive collection of ales, take-away option available, weekly quiz nights, and live music – The Red Lion will become your favourite place.
Since 2007 Shadwell has been housing an annual festival held in September – the THCH Hop Festival. It is held to commemorate the traditions of East Enders who have been migrating to Kent's hop gardens. Shadwell is a place which will fill you with positive energy. Visit it and you will not regret it.
"I booked your company's oven cleaning services in October this year and I have to say that my oven still looks as good as new. I am really amazed – you not only eliminated all the grease and grime from my oven, but you also made it a lot more difficult to stain – Hubert"
"Knowing that I can rely on your cleaning company makes me really happy. As an inventory clerk, I know how clean an oven should be and I am really glad to say that your company's technicians know how to clean an oven. I love your cleaning products, too – J.D. Jr"
If you enjoy cooking and you love spending time in the kitchen, creating your favourite dishes, then you cooking appliance needs a special attention. Don't neglect the look of your oven as the taste of your food depends on it. To make sure that your appliance will always work and look good, we recommend you to hire our professional oven cleaning service.
We promise you that our company can provide the high quality of service that other companies in Shadwell can only attempt to achieve. We are well-experienced and this gives us the confidence to tackle even the toughest grease stains with extreme ease.