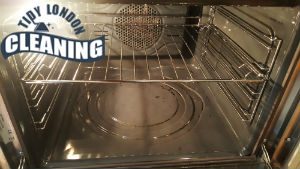 When it comes to cleaning the oven, most people would rather turn to a professional than cleaning on their own. However, not many companies can provide you with the services you are in need of.
Whenever you are in quest of a professional oven cleaning, make sure to choose us and our unmatched services. They are specially designed to cover your needs and preferences, ensuring the pristine condition of your kitchen appliances.
We can visit you on site at the preferable time-table as long as your home is anywhere in Shadwell.
Over all these years we have been working really hard to be able to offer our clients throughout Shadwell efficient cleaning solutions, the highest levels of cleanness and most importantly- prices which everybody can afford.
Oven Cleaning Prices Shadwell
Oven Cleaning Services
Prices
Single Oven Cleaning

£

60

Double Oven Cleaning

from £

79

Extractor Cleaning

£

20

Cooker Hob Cleaning

£

23
We have managed to help hundreds of customers in this town who all appreciated our help and keep on using our amazing services.
We know that cleaning the oven is among the most time-consuming and labour-intensive chores around one's home, that is why we aim to provide you with the assistance you have been looking for.
Chingford
Clapton
East Ham
Beckton
For your peace of mind, our employees go under extensive training practices and learn how to handle different cleaning situations, concerning your oven's condition. We use only environmentally friendly cleaning solutions which will ensure the most pristine final results.
The best oven cleaning services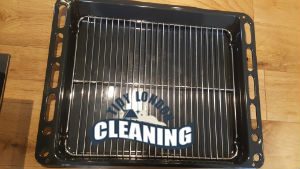 Our company has already proved to be reliable and professional. So if you are in need of an oven cleaning services, please make sure to make us your choice and soon after we are done cleaning your oven, you will be able to enjoy it to the fullest.
When we visit you, our technicians will firstly inspect your oven's condition and then will get down to work. They will soak all the removable parts into a cleaning solution to remove all the gathered grease. When everything is already dried off, the entire oven will be assembled and wiped down.
an outstanding and affordable oven cleaning
professionally trained cleaners
nature-responsible cleaning solutions
flexibility with working hours and dates
How our Professional Oven Cleaning service works
A healthy, clean, and beautiful house requires frequent deep cleaning of the oven. If not done properly, it can lead to oil and dirt accumulation, as well as burnt smells or smoke anytime the oven is turned on. To avoid this, schedule our high-quality oven cleaning service. Our skilled technicians will save you time and effort by thoroughly cleaning and degreasing your oven both inside and out. They will utilise professional quality, non-toxic cleaning solutions and special instruments. We guarantee amazing outcomes every time. The best thing is that you will be able to cook your favourite foods as soon as our technicians finish their work ( thanks to the chemical free products we use). Do not be hesitant, reach out to us and leave this task to our cleaning teams. Below, you can find a detailed list of all steps that will be taken by the cleaners during the service.
At the beginning of the service, the cleaning experts will place a protective sheet on the floor in front of your oven in order to prevent stains and other mess occuring during the actual cleaning process.
Once the floor is protected, our cleaners will carefully inspect the appliance and its condition, then disassemble all removable parts. They will be placed inside heated tanks full of cleaning solution where they will soak while the rest of your appliance is being cleaned.
The cleaning professionals will begin cleaning your oven on the inside next. A special cleaning paste will be used all over the sides, top and bottom of the oven. The appliance will be turned on and left to sit – heat will activate the cleaning product and help it dissolve grease and grime.
Following that, the exterior of your oven will be cleaned. The cleaners will remove any loose particles, burned food, and other debris from your stove top using a specialised blade before treating it with a strong cleaning solution, wiping it down, polishing, and disinfecting it.
The following step is to remove the cleaning substance from the interior of your appliance. The experts will scrape it off with the special blade. They will next use a cleaning solution and a microfiber cloth to clean and disinfect the surface.
All the grease and grime will be dissolved from the surface of the removable parts. They will be wiped down, shined and thoroughly disinfected.
All the parts will be put back in the oven and the entire appliance will be wiped down and disinfected one last time. Everything will be left immaculate.
Hassle-free contact process
We offer deep oven cleaning services and all you need to do to receive one of them is give us a call and discuss your situation to one of our office representatives. They are always available and will help you create the perfect, most suitable cleaning solution for your circumstance. You will be able to pick every detail, as well as place personal requests. Our working schedule is extremely flexible so we will do our best to fit your busy lifestyle. Do not waste any time, give us a call and schedule the oven cleaning service we offer. Top quality results will be provided to you by some of the best cleaning professionals available in the area.
Our satisfied clients
"What I love about your company's oven cleaning services is how affordable you really are. I just can't believe that you made my oven look as good as new and it cost me almost nothing. You completely degreased my oven in no time, thanks – Jeffrey"
"I booked your company's oven cleaning services in October this year and I have to say that my oven still looks as good as new. I am really amazed – you not only eliminated all the grease and grime from my oven, but you also made it a lot more difficult to stain – Hubert"
"Knowing that I can rely on your cleaning company makes me really happy. As an inventory clerk, I know how clean an oven should be and I am really glad to say that your company's technicians know how to clean an oven. I love your cleaning products, too – J.D. Jr"
If you enjoy cooking and you love spending time in the kitchen, creating your favourite dishes, then you cooking appliance needs a special attention. Don't neglect the look of your oven as the taste of your food depends on it. To make sure that your appliance will always work and look good, we recommend you to hire our professional oven cleaning service.
We promise you that our company can provide the high quality of service that other companies in Shadwell can only attempt to achieve. We are well-experienced and this gives us the confidence to tackle even the toughest grease stains with extreme ease.