After Builders Cleaning
Prices
After Builders Cleaning

£

20/h
Best Prices!
You want a new bathroom or a new bedroom but you just don't have enough time and knowledge to make it yourself? Then you'll surely book professionals, right? But why do you think that the renovation is the only thing your need to do?
Actually, it's pivotal that you do a proper cleaning of your home after a renovation. That's because renovation leads to accumulation of enormous amounts of dust and rubbish in your home, not only where renovation takes place.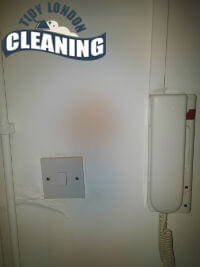 And tell us, do you really think you can perform a proper cleaning of your home after a renovation? We're not very sure. It's best if you call us and book our professional after builders cleaning services, we'll erase the dust and clutter from your home
Our professional after builders cleaning services are available throughout the week, including on bank holidays. We are working in Wandsworth, Southfields exclusively.
Professional and inexpensive cleaning services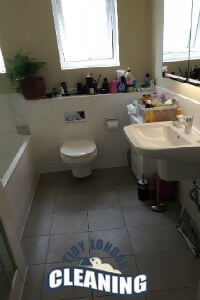 Our professional after builders cleaning services are exactly what you need after a renovation of your home. We have a working knowledge on how to properly clean all kinds of surfaces. We can remove paint stains from floors as well as excess grout from tiles.
Our company is equipped with ultramodern cleaning tools and materials and we guarantee that we will not disappoint you. We will help you remove the building rubbish from your home, we will do it quickly and it won't cost you a lot of money, too.
Just call us today and book our professional after builders cleaning services, we provide services in Wandsworth, Southfields.
Complete removal of stains and dust
We know how important it is for you to live in a healthy and fresh home and we also know how ugly paint and mud stains are. That's why we'll stay as long as we have to, dust every corner of your property, deep clean your carpets and upholstery, sanitize bathrooms and remove building rubbish for you.
When we finish, you won't just have a renovated home – you'll have a hygienic and beautiful new place to thrive in. Contact us today, we work in Wandsworth, Southfields.
How our After Builders Cleaning works
Everybody undertakes house improvements every now and then. Even though this is important and inevitable, the construction team's mess may be difficult to clean. Give us a call and schedule our after builders cleaning service to save yourself time and effort and get right to enjoying your new flat. It is usually carried out by skilled specialists who use high-quality tools and supplies. They will clean, polish, and disinfect all surfaces and sections of the home. All fine dust, industrial debris, and grime that create the mess and trigger skin or breathing irritations will be removed. The property will be left spotless and ready for your return. Do not hesitate to contact us – we guarantee the exceptional quality of the services we provide. You can find a detailed list of cleaning tasks that will take place as part of the service you receive.
To prepare the home for the actual cleaning process, our cleaning experts will remove all waste, dust particles, debris and other grime.
The next phase will be dust removal. Specialised equipment, as well as high-quality dusting wipes, will be utilised. The cleaning technicians will apply their expertise to guarantee that all fine dust is eliminated. They will hoover and clean any high surfaces and other locations covered in dust.
Even if your furniture is covered with a protective layer, dust and filth will find their way to their surface. Following that, our cleaning professionals will uncover them and thoroughly wipe them down using cleaning chemicals appropriate for the materials at hand. Grime, paint splatters, and stains will all be removed.
The cleaning of all hard objects and surfaces throughout the apartment will be the next stage in the procedure. Our cleaning professionals will utilise products that have been specifically selected for the material being worked on. No damage will occur.
High quality, professional grade vacuum cleaners will be used during the next step in the process. The cleaning professionals will carefully hoover all carpets and upholstery and insure that all of the fine dust and irritants have been eliminated.
Our professionals will efficiently eliminate stains, grime and other filth from the surface of your oven, AC, refrigerator and other appliances.
At the completion of the service, our cleaning specialists will fully disinfect the whole property, including door knobs, appliance buttons, light switches, and remote controls, among other things.
Quick and simple way to book
To receive a high quality cleaning service by our team, simply give us a call and talk to one of our professional office agents. They are always available and will provide you with extra information about the service. You will be asked a few questions which will help our customer support representatives understand your situation better. They will pick the best, most suitable cleaning team for the job and ensure that the trained professionals have been provided with everything required for the service. The project will be suited to your needs and all your personal requests and requirements will be taken into consideration. Save time, effort and money and schedule an appointment with us. You will be provided with a top quality cleaning service – the amazing final outcomes are guaranteed.
Our satisfied clients
"Making a renovation to our home was a decision which me and my wife made a few months ago. I never though, however, about the mess which builders leave behind them. Thankfully, she knew about the after builders cleaning service of this company and we hired their help. Our home looked amazing after the cleaners were done with the cleaning. – Timothy"
"I was very troubled by the look of my house after the remodeling which I decided to do was over. I decided to hire the professional after builders cleaning service of this company and I am very glad that I did. The cleaners managed to clean every speck of dust and dirt and my home was looking better than ever. – Andre"
"My home truly looked amazing after the after builder cleaning service of this company. They helped me to see the result from the renovation I have done. The cleaners who executed the cleaning were wonderful people and despite the high quality of the service, I was charged a very reasonable fee. – Leo"
If the mess left after the builders who carried out the renovation in your home is too big to handle on your own, you can always rely on the professional cleaners of our company. We provide a top-notch after builders cleaning service which can clean your home in an instant and give it a wonderful look.
Thanks to the high quality of the cleaning tools and products which we use any trace of dust and debris will be gone in no time. In addition to our excellent equipment, all of our cleaners are the best professionals in Southfields and they will work hard until home is sparkling clean.