After Builders Cleaning
Prices
After Builders Cleaning

£

20/h
Best Prices!
If you are having troubles dealing with the domestic chores, especially after builders, it is never too late to make the right decision.
You can always turn to our professional cleaning company with main focus on the after builders cleaning services. With us you can enjoy your free time to the fullest while we take the best care of your home. Book one of our cleaning teams that happen to be the best in this cleaning sector.
You can find us in the entire South Kensington and in neighbouring areas as well. Our main distinctive feature is our easy and affordable pricing system.
Top-rated after builders cleaning services in all of South Kensington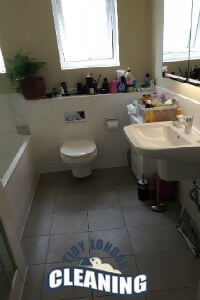 You can totally rely on our cleaning company since we are the most experienced and competent cleaning supplier in this region. Our cleaners are hard working and neat-handed to perform outstandingly when at your home or office.
They are fully insured and know which methods and techniques are the most appropriate for your premise, no matter whether residential or commercial. You can hire us to get the after builders cleaning done and we can assure you that we will leave you satisfied.
We offer you wide range of cleaning packages, all cost-effectively priced. We can help you with this choice, but first you need to give us a call. Our kind call centre representative will walk you through the cleaning process and will tell you everything you need to know.
Quality guaranteed with our after builders cleaning services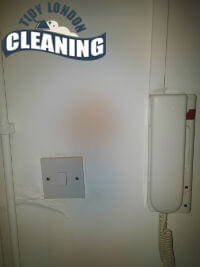 We always carefully select our teams of cleaners because we know how important it is for your peace of mind. That is why every each of our cleaners has undergone specific training and has his or her background checked in details.
During all these years of assisting customers in South Kensington they have gained the experience and knowledge on how to deep and proper clean any property- quickly and efficiently.
Our after builders cleaning services include many cleaning procedures, each of them tested and proved to be efficient. By following a detailed task list, they will cover every nook and cranny within your property. Book with us.
How our After Builders Cleaning works
Everybody undertakes house improvements every now and then. Even though this is important and inevitable, the construction team's mess may be difficult to clean. Give us a call and schedule our after builders cleaning service to save yourself time and effort and get right to enjoying your new flat. It is usually carried out by skilled specialists who use high-quality tools and supplies. They will clean, polish, and disinfect all surfaces and sections of the home. All fine dust, industrial debris, and grime that create the mess and trigger skin or breathing irritations will be removed. The property will be left spotless and ready for your return. Do not hesitate to contact us – we guarantee the exceptional quality of the services we provide. You can find a detailed list of cleaning tasks that will take place as part of the service you receive.
In the beginning of the service, our cleaning professionals will collect all the rubbish left behind by the building crew and dispose of it.
Next, all furniture, high areas and other dirty surfaces will be swept and wiped down. The cleaning experts will be using the high grade tools and products we supply them with. That way, all fine dust will be eliminated and everything will be left spotless and immaculate.
To continue the service, the cleaning professionals will meticulously wipe down, clean, and polish all of the furniture in the house. Paint or other debris will inevitably make their way to the surface. The cleaning experts will clean and polish all of the furnishings in the living room, bathroom and kitchen, leaving everything spotless.
Solid surfaces such as countertops and tiled walls will be cleaned. The cleaning professionals will remove any paint, concrete, or dirt that has accumulated on the surface. They will use a cleaning solution that has been specially selected for the material to ensure that no harm occurs.
The following phase in the procedure will be completed by our professionals which will use specialised vacuum cleaning gear. All carpets, upholstery, curtains, and rugs will be thoroughly vacuumed. By doing so, we will guarantee that no dust or irritants remain on the premises.
Our professionals will efficiently eliminate stains, grime and other filth from the surface of your oven, AC, refrigerator and other appliances.
Last but not least, the certified technicians will thoroughly disinfect all commonly handled items throughout the entire home. They will sanitise door knobs, handles, buttons, switches, remote controls, etc.
Quick and simple way to book
Whenever you are struggling with the cleaning process after your renovations, feel free to give us a call and schedule an appointment with our office agents. We offer professional cleaning services provided by experienced technicians. When you are on the phone with the booking agent on our team, provide them with as much information as possible in order to help them understand your situation better and organise the best team for the project at hand. The entire service will be tailored to your needs and demands and you will receive exactly what you need. Do not hesitate to ask about anything and place personal requests. We will prepare the cleaning team with everything required for the successful completion of the job. You will receive some of the best final results available in the area.
Our satisfied clients
"Me and my husband decided to do a renovation of our kitchen but the mess which was left behind the builders was unbearable. Thanks to a friend of mine I came across this company and their after builders cleaning service and I decided to book them. I am amazed how little time and efforts it took the cleaners to clean all the dirt and dust. – Christina"
"Thanks to the after builders cleaning service of this company, I can enjoy the brand new look of my home. The cleaners who carried out the service managed to clean all the industrial dust and dirt which was left behind the builders. I am very pleased both with the quality and the affordability of the service. – Naomi"
"After the renovation of my bathroom was done, I could barely see the results because the mess which was left behind the builders was too overwhelming. Thankfully, I came across the after builders cleaning service of this company and I decided to give it a try. I was amazed by the speed and high-quality of the service which the cleaners provide. – Clara"
When the construction or renovation in your home has been completed, you can rely on our company to get rid of the mess left after the builders. We have been working in this field for many years and we know how to make every property sparkling clean in no time.
You can enjoy the positive results of your renovation right away if you decide to give our after builders cleaning service a try. Our professional cleaners have the experience and the skills to give your home the perfect look it deserves. We are the most reliable cleaning company in South Kensington and we can't wait to prove it.