After Builders Cleaning
Prices
After Builders Cleaning

£

20/h
Best Prices!
Home renovation is a wonderful thing. We want to highlight the need of a deep cleaning of your property after renovation. Whether big or small, renovations always lead to dusty and cluttered spaces.
And if you wish to live in a healthy and fresh environment, it'll be your responsibility to clean up after the renovation process.
After builders cleaning is a special kind of cleaning because it should be more thorough and delivered with precision. What's more, you may have to remove paint stains and the like from floors and windows, and if you don't know how to do it, it's best to leave it to us.
We offer you to take advantage of our professional after builders cleaning services. We are professionals with more than five years of experience in the field and we guarantee perfect results at all costs. Woolwich
Your home will be in apple-pie order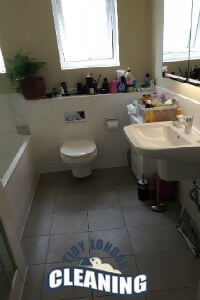 Choose us for the after builders cleaning. You don't have to spend endless hours sanitizing your bathrooms and dusting your surfaces – we can do it for you.
It's best if you let us remove all building rubbish, paint stains and the like, too, because we're supplied with professional tools and equipment with which we can erase any stain, no matter where it is.
We have a team of professionals ready to perform the best after builders cleaning services in your home. You won't find a cleaning company with more experience in the field than ours in Woolwich.
Use of Eco-friendly detergents only
Elimination of all bacteria
Amazing performance
Affordable services
Timely service
Diligence
Not a single speck left behind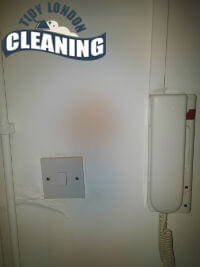 We're notorious throughout Woolwich because we deliver our service with extra care to detail. We guarantee that not a single speck of dust will be left behind.
When we leave, you'll be able to enjoy a renovated and clean home. Call us and book our after builders cleaning services, we operate in Woolwich.
Our professional after builders cleaning services are delivered by means of professional tools and Eco-friendly cleaning products. We guarantee that with us, you can't go wrong.
How our After Builders Cleaning works
If you have had your home renovated, it is highly possible that you ended up with a lot of dust and filth in addition to your newly rebuilt home. Unfortunately, cleaning these is a difficult process and you will need skills, expertise, tools and supplies. If you are overwhelmed by lots of work and other duties and are having difficulty completing this duty, contact us and schedule our after builders cleaning service. A team of some of the greatest cleaning specialists will arrive fully equipped and thoroughly clean and disinfect the home's areas and surfaces. They will clean and polish all walls, appliances, corners, and grout, as well as eliminate fine dust that may cause discomfort or even health issues. Find a list of the tasks included in the service below.
Only after every item of rubbish has been removed from the site will the cleaning procedure begin. This will be the first stage in the procedure.
Next, all furniture, high areas and other dirty surfaces will be swept and wiped down. The cleaning experts will be using the high grade tools and products we supply them with. That way, all fine dust will be eliminated and everything will be left spotless and immaculate.
Following that, all future across the complete property will be cleansed. Our cleaning professionals will gently wipe down their surface with specific cleaning solutions, removing any stains, splatters, dust, and other filth that accumulated on there while your renovations were happening.
All hard material surfaces, such as tiled walls, countertops, concrete or metal, will be scrubbed and treated with special high standard solutions that will not be harmful to their surface. Solid splatters, stains, paint and grout will be efficiently eliminated.
All carpets and upholstery will be thoroughly vacuum cleaned by the cleaning experts. They will use the professional grade vacuum cleaning devices we supply them with and make sure there is no sign of dust and grime left behind on the fibres of the carpets/upholstery.
The next step would be the thorough cleaning of all appliances in the apartment. That includes staining such as paint or concrete.
To complete the service, our cleaning specialists will make sure that any objects in the house that are used on a regular basis (including light switches and remotes) have been neatly disinfected.
Quick and simple way to book
To receive professional help with the deep cleaning of your home after having refurbishments done, give our customer support centre a call and schedule an appointment with one of our office agents. They will guide you through the booking process and ask you a few questions about the size and condition of the home. Make sure you answer them as best as you can since that will help them organise the best, most suitable for your service. Everything will be personalised and all your requests will be taken care of. Our office agents will assign the best cleaning crew for the job and supply them with all the equipment and cleaning solutions that will be needed for the service. Do not hesitate to give us a call – our customer support office is open 7 days a week and you will receive answers to all your questions.
Our satisfied clients
" I could swear that there was dirt and dust everywhere, even inside the sockets and switches. I have had some repairs done in my home and no matter how hard I tried to clean it off I could never remove it completely. What finally did it was calling your service and scheduling a cleaning with you- I cannot believe how much dirt and dust your cleaners were able to find and remove! – Rana"
" Not long ago my whole apartment looked like a construction zone. Dirt and dust was everywhere and I was recommended your cleaning service. The cleaning that your cleaners carried out at home was very thorough and complete- they wiped and vacuumed each surface at least twice making them shine bright. – Stewart"
" I would like you to pass along to your cleaners that I particularly liked the end-results that they provided for me the other day. All the dirt and dust the repairs brought up have been removed with absolutely no signs of construction. Good job you guys! – Sonia"
The builders have completed their job and already left the property, but most probably they also left a massive mess? Do not hesitate to get in touch with our company and book our after builders cleaning service to take care of it. We have long years of practice in handling after-renovation messes, debris and grime. We can promise that our professional cleaners will leave your property spotless.
We are available in Woolwich and nearby areas, we are open seven days of the week. Do not think twice to book our after builders cleaning service because our rates are fair and economical.