After Builders Cleaning
Prices
After Builders Cleaning

£

20/h
Best Prices!
After building cleaning can be a huge undertaking especially if you are not prepared for it. It has its own characteristic and details essential for a complete and thorough removal of all the dust, dirt and debris that nest in your home after a building or repairment takes place.
Our after building cleaning service is located in Shepherds Bush, White City where we carry out more than a hundred cleanings per week. We are trained specialists who stop at nothing when it comes to cleanings and dirt extortion.
We have been working in this field of work for a long time now to know exactly what kin of cleaning you need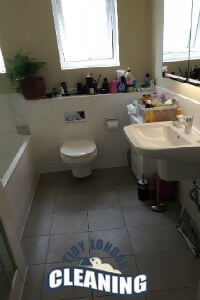 Buildings or repairments taking place outside or inside the house can cause a huge mess. All the debris, dust and dirt that follows coupled with the additional mess, the workers are more likely to cause is hard to clean. We offer you an easy and safe way out of the tedious cleaning chores that come next.
Outsource the cleaning to us and we guarantee you nothing but top notch cleaning results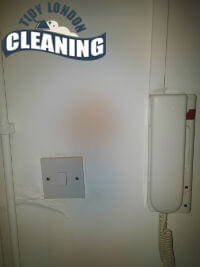 Our professional cleaners are licensed and skilled. They have undergone special training to ensure their efficiency when cleaning your home. They are aware of all the extras and all the small details that make for an amazing cleaning results.People of Shepherds Bush, White City have long trusted our after building cleaning service. We are the most thorough and deep cleaning services in the area. Our equipment is specially chosen to provide you with nothing less than the best results. No small detail will be overlooked, every nook and cranny of your property will be wiped clean. Call us for a deep after building cleaning anytime and we will provide! We never run from a challenge, on the contrary we lean for one.
How our After Builders Cleaning works
Cleaning after renovations can be an exhausting task to complete, especially for a single person. If you are in such a situation and require help with the chore, trust our cleaning experts. They will arrive with top grade tools and products and use them to deep clean the entire property. They will efficiently eliminate all the fine dust, grime and residue left behind by the building crew. We guarantee the amazing quality of the results so you may rest assured that your entire home will be cleaned, disinfected and ready for you to move back in. Waste no time, give us a call and book our cleaning service. You can find a detailed list of all the activities that will be executed as part of the after builders cleaning service you receive from our team. Do not hesitate and schedule your appointment now.
The cleaning experts will first gather all rubbish, large dust particles, debris and others from all over the apartment.
The next step will be dust removal. Specialised tools will be used, as well as high standard dusting wipes. The professionals will use their skills and ensure that all the fine dust has been removed. They will vacuum and wipe down all high surfaces, furniture and other areas that have been affected by the grime.
All of your furniture must be carefully cleaned, wiped down, and polished for a successful cleaning service. The cleaning professionals will identify the damage and carefully remove any stains, dust and other filth that have become embedded on the surface of all items of furniture (bathroom, kitchen, living room and bedroom).
Using special cleaning solutions that will not harm the surface, our cleaning professionals will treat all the mess that occurred on hard materials (tile, grout, metal, etc.). They will scrub the solids, wipe the surface down and disinfect it.
Next, all carpets and upholstery will be vacuum cleaned and any splatters or minor stains will be removed. Even when covered, the fine dust can penetrate and get to their surface. We will ensure that they are free of dust and irritants.
Ovens, refrigerators, air conditioners, and other household appliances will be thoroughly cleaned and disinfected. The cleaners will remove all stains and grime.
To finish the service, our cleaning ;professionals will ensure that all items in the apartment that are used on a regular basis have been thoroughly disinfected ( that includes light switches and remotes).
Quick and simple way to book
To receive professional help with the deep cleaning of your home after having refurbishments done, give our customer support centre a call and schedule an appointment with one of our office agents. They will guide you through the booking process and ask you a few questions about the size and condition of the apartment. Make sure you answer them as best as you can since that will help them organise the best, most suitable for your service. Everything will be personalised and all your requests will be taken care of. Our office agents will assign the best cleaning crew for the job and supply them with all the equipment and cleaning solutions that will be needed for the service. Do not hesitate to give us a call – our customer support office is open 7 days a week and you will receive answers to all your questions.
Our satisfied clients
"There is no doubt that I am only going to hire this company from now on when I need help with the after builders cleaning. I booked their service when the dirt after my bathroom remodeling was too much for me to handle on my own. I no time my bathroom looked amazing and I could enjoy it. – Anastasia"
"Last month the renovation of my living room was finally over but the dirt and dust which was everywhere made the place look terrible. Thanks to the after builders cleaning service of this company, however, my living room looked amazing in no time and I was able to enjoy its new look. – Steven"
"The services of this company always amaze me. I booked their after builders cleaning service once my house renovation was over and they gave my home a perfectly clean look in no time. The cleaners who carried out the service were true professionals and they had an amazing and friendly attitude. – Sophie"
Is after builders cleaning service what you are in need of? Then make sure to get in touch with our company since we offer the most exceptional and affordable after builders cleaning services in Shepherds Bush. We have vast experience in handling different types of impurities and stains. Our company is the worst enemy of paints spills, glue stains, industrial dust, stucco debris, builders left, etc.
Our cleaners are true experts in this field and are ready to provide you with the cleanliness you have been dreaming of. To book our amazing after builders cleaning services, contact us at a time convenient for you.