After Builders Cleaning
Prices
After Builders Cleaning

£

20/h
Best Prices!
If your home has been recently renovated and you can't find a way to deal with the cleaning afterwards, benefit from our after builders cleaning services. We are top rated cleaning experts in Abbey Wood and we will provide detailed, top-to-bottom cleaning of your entire home.
We work with the most experienced professional cleaners and we guarantee excellent results in each cleaning situation.
We provide high-level training courses for our employees and they can handle with competence all kinds of cleaning chores.
Top notch after builders cleaning services, cutting edge technologies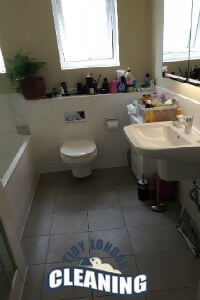 We focus on innovation and we upgrade our services according to the latest tendencies and growing market demands. We use the most modern equipment and we rely entirely on safe, eco-friendly methods and products.
We are one of the few companies in Abbey Wood and on the market that follow the green cleaning practices and are able to provide effective and healthy cleaning options.
Flexible after builders cleaning services, customized cleaning plans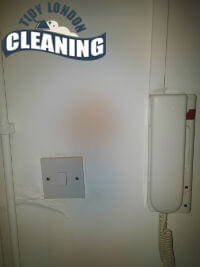 Our services are flexible and we can easily adapt them to your needs at the moment. We offer custom-tailored cleaning plans and we clean according to your wishes and requirements. Your satisfaction is important to us and we will spare no efforts to meet all your expectations.
Our basic after builders cleaning package includes deep and proper disinfection of your entire home. We will meticulously clean your baths and kitchen, we will refresh your curtains and upholstery, you will enjoy spotless windows and freshly vacuumed floors. We will make sure that every nook and cranny of your home is spot cleaned and shiny. We will create fresh and healthy atmosphere and you will enjoy the comfort of your renovated home.
We will organize quick, convenient, stress-free cleaning process and will get the job done in a couple of hours. We are the most trusted cleaning specialists in Abbey Wood and we guarantee excellent results. Everything will be cleaned up to standards and you will have time to focus on other things from your schedule. Call us now and book our services!Take advantage of our budget-friendly rates and great discounts!
How our After Builders Cleaning works
Cleaning after renovations can be an exhausting task to complete, especially for a single person. If you are in such a situation and require help with the chore, trust our cleaning experts. They will arrive with top grade tools and products and use them to deep clean the entire property. They will efficiently eliminate all the fine dust, grime and residue left behind by the building crew. We guarantee the amazing quality of the results so you may rest assured that your entire home will be cleaned, disinfected and ready for you to move back in. Waste no time, give us a call and book our cleaning service. You can find a detailed list of all the activities that will be executed as part of the after builders cleaning service you receive from our company. Do not hesitate and schedule your appointment now.
To begin the procedure, our cleaning crew members will remove any rubbish (debris, product packaging, etc.) from the premises.
The high standard tools and products we provide our cleaning experts with will be used for the next step of the cleaning process. Our professionals will carefully wipe down all surfaces of the apartment, completely removing all the fine dust. We ensure a 100% success rate for this step.
Next in line would be the cleaning of all furniture and countertops. The cleaning experts will utilise the high quality tools and products we supply them with to eliminate all signs of stains, splatters, dust and grime. They will clean all furniture throughout the home.
Hard surfaces such as tiles, concrete or glass may suffer various stains and grime. The experts will carefully remove the solid parts with powerful solutions and specialised tools that won't harm the surface, then thoroughly disinfect the entire area.
Following that, all carpets and upholstery will be vacuumed and any splatters or minor stains will be removed. Even when they are covered, tiny particles can infiltrate and reach the surface. We will make certain that they are free of dust and irritants.
Following that, all appliances in the house will be carefully cleaned, polished, and disinfected. This includes devices in the living room, bathroom and kitchen.
To complete the cleaning service, the qualified experts will completely disinfect any frequently used things within the house. They will clean doorknobs, handles, buttons, switches, and remote controls, among other things.
Quick and simple way to book
To receive a top notch cleaning service by our company, simply give us a call and talk to one of our professional office agents. They are always available and will provide you with extra information about the service. You will be asked a few questions which will help our customer support representatives understand your situation better. They will pick the best, most suitable cleaning team for the job and ensure that the qualified experts have been provided with everything required for the service. The project will be suited to your needs and all your personal requests and requirements will be taken into consideration. Save time, effort and money and schedule an appointment with us. You will be provided with a top quality cleaning service – the amazing final outcomes are guaranteed.
Our satisfied clients
"Will and I bought a new house but it was in a desperate need of a renovation. We hired a construction company and got to business. But the amount of dirt left was mind blowing. That's why we decided to book your company – we made a very good decision. You were great, thanks – Valentina"
"Anyone who thinks that can perform the cleanup after a renovation by themselves is wrong. Let me tell you something, dirt won't confine to the area which underwent renovation and you'll need a lot of time to clean everything to perfection. Well, if people book your company, they'll enjoy a sparkling clean home in no time – Jeremy"
"Your company offers the best after builders cleaning services in the area. Your company is not only professional and delivered by highly qualified experts, but your service is also affordable, too. I love it that I don't have to spend all my savings for a sparkling clean property – Jimmy"
Cleaning a renovated property is a tough duty, especially when it goes about an overhaul. At our company, we are fully aware of the fact that not everyone has the necessary time and expertise to deal with this challenging duty and therefore our qualified cleaners are ready for action in the entire Abbey Wood.
If you have carried out renovations recently and need a hand with the cleaning after, don't miss to contact us. What we offer is a comprehensive after builders cleaning that leaves your home completely free of building waste and dust. Our qualified representatives work with specialised cleaning equipment, which enables them to eliminate easily every sticker and glue stain left by the builders.