After Builders Cleaning
Prices
After Builders Cleaning

£

20/h
Best Prices!
You don't know what deep cleaning means if you've never booked our after buildings cleaning services. You've seen what a building site looks like, right? Well, we can make a building site cleaner than an operational theatre. We will do it quickly and thoroughly. For us, no stain is too difficult to clean and no building rubbish is too big to remove.
Book our professional after builders cleaning services today. We are available Monday to Sunday, even on bank holidays. Our company covers Hanwell. If your home has undergone a renovation and needs cleaning-up, call us. Our service is hour-based and we guarantee that if you choose us, you won't have to pay extra.
As accurate as a Swiss clock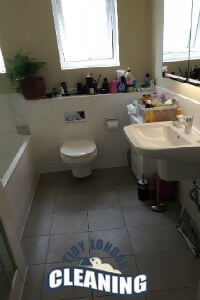 Our company is notorious for its accuracy – we are never late for an appointment. We guarantee that we will always show up precisely on the arranged hour. And we deliver our services with the same precision – we guarantee that not a single spot will be left untreated.
We understand how time-consuming after builders cleaning can be and that is why our professional technicians are ready to stay as long as they have to in order to deliver the cleaning your property deserves after a renovation.
Construction and renovation are mainly associated with dust and building rubbish. We guarantee that if you use our cleaning services for your after builders cleaning, you won't regret it. We will remove rubbish and dust efficiently. Choosing is us is making the right choice. Contact us and book our services, we're available in Hanwell.
Service delivered on time
48-hour guarantee of service
Cleaning delivered by experienced professionals
Cleaning with Eco-friendly cleaning products only
Complete disinfection of every room in your property
Professionalism at all costs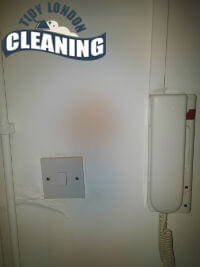 We aim to meet our clients' exclusive demands at all costs and that's why we're ready to stay as long as we have to in order to deliver the cleaning services you deserve.
We will deep clean your entire property without exceptions. When we leave, nothing will show that reconstruction has taken place. Contact us and book today, we're in Hanwell.
How our After Builders Cleaning works
Cleaning after renovations can be an exhausting task to complete, especially for a single person. If you are in such a situation and require help with the chore, trust our cleaning experts. They will arrive with top grade tools and products and use them to deep clean the entire property. They will efficiently eliminate all the fine dust, grime and residue left behind by the building crew. We guarantee the amazing quality of the results so you may rest assured that your entire home will be cleaned, disinfected and ready for you to move back in. Waste no time, give us a call and book our cleaning service. You can find a detailed list of all the activities that will be executed as part of the after builders cleaning service you receive from our team. Do not hesitate and schedule your appointment now.
To prepare the home for the actual cleaning process, our cleaners will remove all waste, dust particles, debris and other grime.
The high quality tools and products we provide our cleaning experts with will be used for the next step of the cleaning process. Our professionals will carefully wipe down all surfaces of the apartment, completely removing all the fine dust. We ensure a 100% success rate for this step.
The next step that will be completed at your home will be furniture and surface cleaning. The professionals will scrub and polish them using the specialised tools they arrive equipped with. All grime, splatters and stains (such as paint) will be cleared.
The cleaning professionals will then remove concrete splashes of paint stains from hard surfaces (such as tile or metal). After gently removing the solid particles, they will clean and polish the entire surface using suitable for the particular materials products.
Following this, the professionals will thoroughly vacuum all carpets and upholstery. They will use the professional equipment we supply them with to ensure 100% success in the dust removal. Your apartment will be left completely free of dust and irritants.
After removing all fine dust and other grime, our cleaning professionals will scrub, polish and disinfect all your appliances.
Everything will be disinfected – door handles, light switches, appliance buttons and other commonly handled items, as well as items that have suffered staining during the procedure.
Quick and simple way to book
If you have been looking for a competent firm to help you with the cleaning after your renovations, give us a call and we'll schedule an appointment for you. Our office representatives are accessible 7 days a week and will dispatch the best cleaning team for the job. Our cleaning professionals will utilise the professional tools and supplies that we provide them with to guarantee that all duties at your home are completed effectively. They will work from a task list that has been customised for you and your specific requirements. Make sure you answer all of the questions our office professionals ask you; this will assist them in determining what is best for your specific situation. Give us a call right away – you will receive the service at the most suitable date and time for you. The high standard of all our cleaning solutions is guaranteed.
Our satisfied clients
"I would like to say thank you to your company for sending me such savvy and friendly technicians to help me with the mess post construction. Our home was such a nightmare and I knew I was not able to clean it on my own so I booked your after builders cleaning services. Stunning results.- David"
"A couple of months ago we did a renovation of our kitchen and once the builders' work was done we were left with piles of dirt and dust. This is why we decided to book the after builders cleaning service of this company and in no time we were able to enjoy our newly renovated kitchen. – Morgan"
"I was quite surprised by all of the dirt which was left behind the builders who helped to remodel my bedroom. I knew that I wasn't able to handle the mess on my own and this is why I hired the after builders cleaning service of this company. I must say that both the quality and the affordability of the service surprised quite a lot. – Michael"
We are professional cleaning company operating in the area of Hanwell. We offer a range of professional cleaning services but our speciality is the after builders cleaning. We have dealt with hundreds of renovated and constructed properties, of various sizes, types and condition. We are sure that we can help you as well.
To reach us, give us a call or meet us in person in one of our head offices. We will bring all the cleaning products with us so there is nothing to worry about. Hurry up and take advantage of our one-of-a-kind deals.