After Builders Cleaning
Prices
After Builders Cleaning

£

20/h
Best Prices!
Every refurbished home needs to undergo thorough and proper cleaning because of the endured remodelling procedures. Whether there are scraps or paint splashes, their place is just not in your home. If you want to delicately get rid of them all, turn to our company concentrating on after builders cleaning services. We are based in Rotherhithe and we are already looking forward to assisting you with these chores.
With years of experience, we have managed to make a good name for our company. Hundreds of households prefer our services to cleaning on their own which is the best thing you can do. Why waste time and energy without certainty of the final result, when we can assure you that our outcome will be more than successful for you?
Do not hesitate to make a booking over the phone or by coming into our office in Rotherhithe. If you call us today you will even get free estimate.
Company of good report in Rotherhithe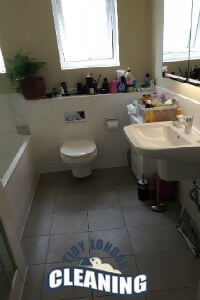 We take pride in being the company of the highest repute in the entire area. We have such rich experience in providing properties with our excellent after builders cleaning services, that it is impossible for some other companies to beat our records.
If you want to know what we mean, you need to grab that phone and dial our number. Our friendly call centre representative will let you know about all of our discounted packages and convenient appointments. Choose the one which best suits your budget and time table and we will take care of the rest.
Premium after builders cleaning services in Rotherhithe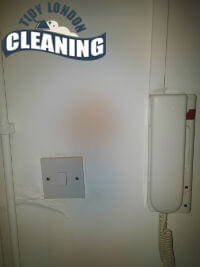 The most outstanding after builders cleaning services are offered by our company. Place your trust in us and we will work wonders in your renovated property. We hope to hear from you soon so you can enjoy your home shortly after your call.
We have hired only skilled and adept technicians who work in an organised manner following a task list filled up with cleaning duties. This way, they cannot miss a single spot or dirt uncleaned. Guarantee!
How our After Builders Cleaning works
Did your building crew leave a lot of mess at the home they renovated? If this is the situation, you may find it hard to actually clean everything while managing your work, organising your return and other responsibilities. Save time, effort and money and book our after builder cleaning solution. We always provide amazing final results that will be delivered by expert cleaning professionals. They will use a full range of top grade tools and products and thoroughly clean all areas of the home. Everything will be scrubbed, polished and disinfected and you will be ready to move your personal belongings back right away. Give us a call now and schedule an appointment. Below, you can find a list of all steps that will be taken during the cleaning process.
To ensure the efficiency of the cleaning process, our cleaning experts will first collect and dispose of all rubbish and waste.
To efficiently remove the large amount of dust covering the entire home, our cleaning team members will use the high quality equipment we supply them with. They will vacuum all areas and corners and will use specialised wipes to dust and polish all furniture, high surfaces and others.
Following that, all future across the complete property will be cleansed. Our cleaning professionals will gently wipe down their surface with specific cleaning solutions, removing any stains, splatters, dust, and other filth that accumulated on there while your renovations were happening.
Solid surfaces (in the kitchen and bathroom, for example) will be cleaned. The cleaning experts will remove any paint, concrete or other grime that ended up on the surface. They will use a cleaning solution specifically chosen for the material so no damage has been done.
The following stage will include the usage of high-quality, professional-grade vacuum cleaners. The cleaning pros will gently vacuum all carpets and upholstery to ensure that all tiny dust and irritants are removed.
Following that, all appliances in the house will be carefully cleaned, polished, and disinfected. This includes devices in the living room, bathroom and kitchen.
The cleaning service will be completed when our skilled cleaners thoroughly scrub and disinfect every surface and object used on a daily basis (countertops, light switches, door handles, and so on).
Quick and simple way to book
You may find it difficult to properly clean your house especially after any form of remodelling. If you are in such a situation, please contact us to set up an appointment with one of our office staff. They are always accessible to assist you with the booking procedure. You will be asked a few questions, so make sure you answer them as thoroughly as possible – this will enable our booking representatives to better understand your circumstances and plan the best, most appropriate cleaning service for you. Everything will be tailored to your specific demands, and all of your unique preferences will be taken into account. All tools and supplies required for a good performance will be provided to our cleaning personnel. The top quality of the final outcomes is guaranteed so waste no time and give us a call.
Our satisfied clients
"I renovated the basement this spring and I didn't think twice before booking your company for the after renovation clean-up. A friend of mine had used your services a few years ago and I remembered that I was amazed by the results. I was pleased to see the same perfection in my property as well – Darren"
"I just love your cleaning company! You not only offer high quality cleaning services, but your services come at appealing performance-price ratios, too. I'll undoubtedly book you when I renovate the kitchen, too. You saved me time and effort, thanks for that– Tommy"
"After the bathtub broke, I decided it was high time I renovated the bathroom. I made the arrangements and everything, but I forgot to book professional cleaners for the after renovation cleaning. Luckily, a friend of mine gave me your number and I immediately booked. The results were amazing – Currey"
If your property is located within the bounds of Rotherhithe and you need the help of a reliable cleaning company, we assure you that out services are the most appropriate choice for you. We will make your property spotless clean and there will be not a clue of dirt after the cleaning process.
We advice you not to hesitate and to make us your cleaning service provider, because you will get the best results possible from us. What is more, we have competitive and budget-friendly prices, because we work for our customers' satisfaction, not for their money.