After Builders Cleaning
Prices
After Builders Cleaning

£

20/h
Best Prices!
Doing a renovation in your home is always fun. However, you should be prepared for the cleaning process that follows it. No matter whether you're the one doing a renovation or you use professionals for the job, building rubbish, dust and stains are inevitable.
The best thing you can do to get rid of them is to book professional after builders cleaning services. And the best after builders cleaning services are ours.
We offer professional after builders cleaning services in Acton. Our services are affordable and we guarantee transformation of your property in no time. Your home will finally look as you wanted it.
We will eliminate dust, sanitize bathrooms completely and provide your carpets with a thorough washing. Our technicians will make your forget all about the ugly paint stains on your wooden flooring. Book our services today, we're available in Acton.
With us you can have the home of your dreams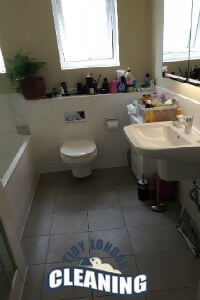 You don't have to spend endless hours scrubbing your new tiles in order to eliminate the excess grout because we know how to do it quicker and better.
We have experience in the field of after builders cleaning and we know the proper techniques to eliminate all sorts of building marks from every corner of your home.
We guarantee that with our help you'll have a completely disinfected home in no time. We are ready to stay as long as we have to in order to sanitize your property. Contact us and book our service, we operate in Acton. We guarantee:
Your home won't look like a building site anymore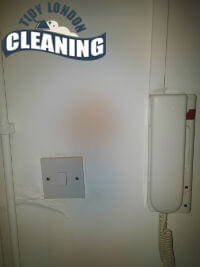 We will eliminate all building rubbish and scraps. We will thoroughly wipe all surfaces, completely disinfect bathrooms and kitchens, remove grease and grime from ovens and thoroughly clean carpets.
Elimination of all building rubbish
Appealing performance-price ratios
Absolute sanitation of your property
Professional cleaning service delivered on time
You'll get a home cleaner than an operational theatre and you'll get it without doing more than picking up the phone and calling us.
Book our professional after builders cleaning services, exclusively available in Acton.
How our After Builders Cleaning works
If you recently got renovations done at your apartment, it is very likely that you ended up with a large amount of dust and grime along with your freshly refurbished home. Unfortunately, the cleaning of those is a complicated task that requires skills, knowledge and special tools and products. If you are busy with work and other responsibilities and struggle with the completion of this task, reach out to our team and book the after builders cleaning solution we offer. A team of some of the best cleaning professionals will arrive fully equipped and thoroughly clean and disinfect all areas and surfaces in the home. They will remove the fine dust which may cause irritations and will scrub and polish all walls, appliances, corners, grout and other areas that need it. Here is what to expect.
Before the actual cleaning process begins, the cleaners will collect and dispose of all rubbish and waste left behind by the builders.
To get rid of all the dust that has found its way all over the place, our cleaning professionals will use the expert tools and products we provide them with. They will wipe down and polish all surfaces with special wipes and will thoroughly vacuum clean all corners of the home.
Dust, grime, stains and splatters may occur on all furniture pieces throughout the room. To ensure that no areas have been overlooked, the cleaning experts will continue the service by cleaning bathroom, bedroom, kitchen and living room furniture. Everything will be cleaned, wiped down and disinfected.
Splashes, stains, and other dirt will be removed from tiles, grout, and concrete. They will be cleaned and polished carefully. Depending on the material – wood, tile, metal, or stone – the cleaning experts will use suitable and non-harmful products.
High quality, professional grade vacuum cleaners will be used during the next step in the process. The cleaning professionals will carefully hoover all carpets and upholstery and insure that all of the fine dust and irritants have been eliminated.
All appliances on the premises will be washed, wiped down, and thoroughly disinfected. All traces of stains, filth, and dirt will be removed.
To complete the service, our cleaning specialists will make sure that any objects in the house that are used on a regular basis (including light switches and remotes) have been neatly disinfected.
Quick and simple way to book
If you are looking for a professional company to help you with the cleaning after your renovations have been done, give us a call and book our amazing services. Our office agents are available 7 days a week and will send the most suitable cleaning team for the job. Our cleaning experts will use the professional tools and products we supply them with and ensure that all tasks at your property have been performed efficiently. They will follow a task list that will be personalised for you and your particular needs. Make sure you answer all of the questions our office representatives ask you – that way you will help them understand what is best for your particular circumstance. Waste no time, give us a call and receive professional help – we guarantee amazing outcomes so trust us with this task.
Our satisfied clients
" Your after builders cleaning service took all the cleaning off my hands. I am so glad that I outsourced this task to you. There is absolutely no sign of any construction or repair in my home. You were very friendly and diligent and I will not hesitate to employ your again. – Sonia"
" I received a very thorough and effective cleaning service. Your team arrived on time finished very fast, surprisingly the results are very impressive. I watched them work and I believe that it is possible. I couldn't see a flaw in their cleaning. – Glen"
" A week ago I had my house under a large repairs and I employed you for a cleaning. The results you provided for me were very thorough I was very impressed. The price for your service is also very fair and appealing. I would gladly employ you again. – Richard"
Decorations and constructions are a great experience as they bring new fresh appearance to our homes. But what about the massive mess that is left by the builders? To enjoy your renovated home to the fullest you need to make sure that every speck of grime and bit of industrial dust is long gone. If you are not able to apply such thorough and detailed cleaning, do not worry.
All you need to do is to get in touch with our company in Acton and book our amazing after builders cleaning services at an economical rate. We cannot wait to help you.