After Builders Cleaning
Prices
After Builders Cleaning

£

20/h
Best Prices!
Having a home renovation sounds appealing, right? It's perfect because home renovation makes you feel like you're in a whole new place without actually leaving your home. However, if builders neglect cleaning after they renovate your home, the area you've renovated may look worse than you expected.
And if you start cleaning up after builders, you'll need professional equipment, because many building materials are immune to domestic cleansers. Don't grab the mop – grab the phone – and book our professional after builders cleaning services.
We offer professional after builders cleaning services. Our services are available in Balham exclusively, we're working throughout the week, including on bank holidays. We are able to assist you.
Your home will finally look as it's supposed to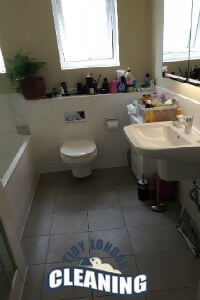 Renovating your home every now and then is advisable – especially if you're easily bored. With renovation you can completely change the looks of your home or office without doing much.
However, no place that looks like a building site is beautiful. That's why we will come and remove all building rubbish, then thoroughly remove dust from all surfaces, deep clean your carpets, polish your floors and scrub your tiles.
When we finish, your home will look brand spanking new, and it will cost you nearly nothing. The price you pay for our services is nothing compared to the results you'll have in the end. Contact us and book our professional after builders cleaning services, we work in Balham.
We're cleaning with diligence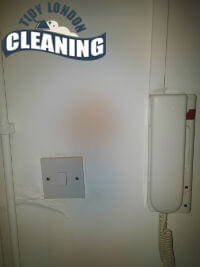 Our professional after builders cleaning services are delivered by experienced professionals. We are able to assist your home and office alike. We are supplied with professional cleaning tools and materials with which we can erase even the most persistent 'building scars' from your property, just contact us and book.
With our professionals after builders cleaning services you can relax. We will remove the paint stains from your new parquet, and when we finish you'll have the home you've dreamed of.
Contact us today and book our professional after builders cleaning services. We are available in Balham. We work throughout the week, including on bank holidays. Contact us at your convenience.
How our After Builders Cleaning works
Everybody undertakes house improvements every now and then. Even though this is important and inevitable, the construction team's mess may be difficult to clean. Give us a call and schedule our after builders cleaning service to save yourself time and effort and get right to enjoying your new flat. It is usually carried out by skilled specialists who use high-quality tools and supplies. They will clean, polish, and disinfect all surfaces and sections of the home. All fine dust, industrial debris, and grime that create the mess and trigger skin or breathing irritations will be removed. The apartment will be left spotless and ready for your return. Do not hesitate to contact us – we guarantee the exceptional quality of the services we provide. You can find a detailed list of cleaning tasks that will take place as part of the service you receive.
We will ensure that all rubbish and debris are removed from the premises at the start of the service. That way we will ensure the efficiency of the cleaning.
The high-quality tools and materials we supply our cleaning specialists with will be employed in the following phase of the cleaning procedure. Our technicians will gently wipe all surfaces of the property, eliminating any fine dust. This process will result in 100% success.
All of your furniture must be carefully cleaned, wiped down, and polished for a successful cleaning service. The cleaning professionals will identify the damage and carefully remove any stains, dust and other filth that have become embedded on the surface of all items of furniture (bathroom, kitchen, living room and bedroom).
The cleaning professionals will then remove concrete splashes of paint stains from hard surfaces (such as tile or metal). After gently removing the solid particles, they will clean and polish the entire surface using suitable for the particular materials products.
To completely free the apartment of fine dust and other grime that may cause irritations or health issues, our employees will use the professional vacuum cleaner we supply them with. They will hoover all upholstery pieces and carpets leaving them immaculate.
Our professionals will efficiently eliminate stains, grime and other filth from the surface of your oven, AC, refrigerator and other appliances.
Everything will be disinfected, including door knobs, light switches, appliance buttons, and other frequently touched things, as well as anything that ended up being stained during the treatment.
Quick and simple way to book
Simply phone us and speak with one of our trained office representatives to request a high-quality cleaning service from our team. The customer support agents on our team are available at all times and will provide you with further information about the service. You will be asked a few questions to assist the booking agent you are working with in better understanding your issue. They will select the best and most suitable cleaning team for the project and ensure that the qualified experts have all tools and products they need for the service. The project will be tailored to your specifications, and all of your unique demands and requirements will be taken into account. Schedule an appointment with us to save yourself time and effort. We guarantee that you will receive a high-quality cleaning service.
Our satisfied clients
" I will try and recommend your after builders service to everyone I know. The results that your cleaners provided for me the other day were more than effective- my property is now cleaner than it has ever been, and I thought I would never get it cleaned. – Tim"
"I've seen commercial building sites before, but I had no idea that I had to expect the same amount of dirt in my property, too. I had no idea how was I supposed to clean up by myself, but luckily I found out about your cleaning company. Thanks to you, my renovated home is now clean, too – Oliver",
"I loved your after builders cleaning service. It was inexpensive and yet it was performed with the best equipment on the market. And don't even get me started on your technicians – I've never seen more diligent people. You managed to remove all building rubbish from my property, dust and vacuum thoroughly in just a few hours – Eliot"
Our company offers you to have your home professionally cleaned up post renovation project by our qualified and experienced cleaners for a reasonable rate. Each and every member of our teams have been fully trained to make use of ultramodern equipment and to apply efficient treatments against various forms of industrial waste.
We operate in Balham and we guarantee you that with us you can book our after builders cleaning services at a fair price. Do not hesitate to get in touch with us as soon as possible. Let the experts take care of your home. We are waiting for your call.