After Builders Cleaning
Prices
After Builders Cleaning

£

20/h
Best Prices!
You know, it doesn't matter whether you book people to repaint your living room, or book professionals to transform your closet into a guest bedroom, there's always a mess after a home renovation. It's difficult to clean up after builders because when renovation is taking place, clutter is inevitable. You must also be prepared for dust on all surfaces.
You can either spend endless hours scrubbing and polishing your whole home, or book our after builders cleaning services. We advise you to do the second thing. We're available in Mortlake at your convenience. Our professional after builders cleaning services are at your disposal throughout the week.
With our help you can have the home of your dreams in no time. We will remove dust from all surfaces, but we'll also eliminate building scraps and rubbish, polish floors and sanitize bathrooms. Contact us and book our professional after builders cleaning services, exclusively available in Mortlake.
The perfect home in Mortlake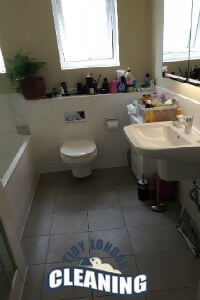 With us you'll have the most beautiful home in Mortlake. Most houses look like a mess after renovation but yours won't be one of them. With our professional cleaning tools and materials we can eliminate all the dust from your property.
We will take extra care to sanitize your bathrooms and we won't stop scrubbing tiles and bathtubs until we've made sure that all bacteria are eliminated.
We will clean your kitchen appliances and we'll also wash your carpets. Calling us for the after builders cleaning will be like putting your home in the washing machine – when we're done, everything will be sparkling clean and will smell freshly.
We'll ease your life completely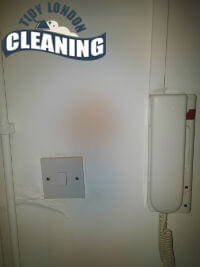 We offer you to take advantage of our professional after builders cleaning services because we are available throughout the week, including on bank holidays. You can book us whenever you want.
And if you're worried about the price of our service – don't be. Our professional after builders cleaning service is affordable. We guarantee that choosing us is choosing the right cleaning company.
Call us today and book our professional after builders cleaning services. We're inexpensive and we're diligent.
How our After Builders Cleaning works
Cleaning after renovations can be an exhausting task to complete, especially for a single person. If you are in such a situation and require help with the chore, trust our cleaning experts. They will arrive with top grade tools and products and use them to deep clean the entire property. They will efficiently eliminate all the fine dust, grime and residue left behind by the building crew. We guarantee the amazing quality of the results so you may rest assured that your entire home will be cleaned, disinfected and ready for you to move back in. Waste no time, give us a call and book our cleaning service. You can find a detailed list of all the activities that will be executed as part of the after builders cleaning service you receive from our team. Do not hesitate and schedule your appointment now.
Only after every item of rubbish has been removed from the site will the cleaning procedure begin. This will be the first stage in the procedure.
To get rid of all the dust that has found its way all over the place, our cleaning professionals will use the expert tools and products we provide them with. They will wipe down and polish all surfaces with special wipes and will thoroughly vacuum clean all corners of the home.
To continue the service, the cleaning experts will carefully wipe down, clean and polish all furniture in the house. The fine dust particles will inevitably reach its surface. The cleaners will wipe down and polish all living room, bathroom and kitchen furniture leaving it immaculate.
Solids (such as paint spots, concrete, grout and other mess) will be scrubbed from hard surfaces. The cleaning experts will ensure that everything has been removed and will then carefully wipe down the entire area and disinfect it using specialised materials.
The following phase in the procedure will be completed by our professionals which will use specialised vacuum cleaning gear. All carpets, upholstery, curtains, and rugs will be thoroughly vacuumed. By doing so, we will guarantee that no dust or irritants remain on the premises.
All appliances will be cleaned, wiped down, and all stains will be removed. This includes kitchen appliances, washing machines, and other devices.
At the completion of the service, our cleaning specialists will fully disinfect the whole property, including door knobs, appliance buttons, light switches, and remote controls, among other things.
Quick and simple way to book
Our team of skilled cleaning specialists will provide you with one of the top professional cleaning services on the market. If you are experiencing difficulty performing the deep cleaning of the apartment at the end of your refurbishments, please contact our customer care department and speak with one of our specialists. They are accessible seven days a week and will provide you with further information, answer any of your questions, and walk you through the booking process. Make sure you answer all of their questions and provide extensive information (with images, if possible) on the apartment's condition. They will create a customised cleaning service for you based on your specific demands and select the best, most appropriate cleaning products. Everything will be thoroughly cleaned, disinfected and prepared for your return. Expect the best final results.
Our satisfied clients
"I wasn't pleased to see that the builders didn't clean up after themselves, but I definitely don't regret having chosen you to clean up. Your after builders cleaning services are affordable and your technicians are really knowledgeable. I'll use the service again soon – Luke"
"The way the kitchen looks now is completely out of this world. When I finally decided to renovate this area of the house, I didn't think twice before booking you. The way your technicians cleaned the property amazed me greatly and I will definitely take advantage of your services again – Ron"
"I'm really happy that my wife called you to do the after builders cleaning. If it weren't for your professionalism, the house would still look disastrous. I thank you from the bottom of my heart that you did such a good job with the property. Now we can really enjoy the renovated home – Shawn"
House remodeling can always be very exciting but the results cannot be seen as long as there are piles of dust and debris laying around. This is why hiring the help of a professional cleaning company can save you a lot of trouble. Call our company anytime and we will gladly provide our after builders cleaning service.
Our cleaners are the best professionals in entire Mortlake and they all know how to take the proper care of any type of property. We can always fit your preferences and satisfy your needs so hurry up and give us a call right now.