After Builders Cleaning
Prices
After Builders Cleaning

£

20/h
Best Prices!
Today we offer you do take the deal of the century, i.e. to book us for your after builders cleaning services.
You should use us and not other cleaning companies in Chelsea because we are more diligent and more thorough than others. We are also supplied with professional cleaning tools and equipment and we guarantee that with our help you'll have the cleanest property in Chelsea.
We have a working knowledge on how to remove persistent stains which resulted from the renovation process. We will remove all paint stains quickly and without exceptions. We promise that if you choose our professional after builders cleaning services, you'll choose the best in Chelsea.
Remarkable efficiency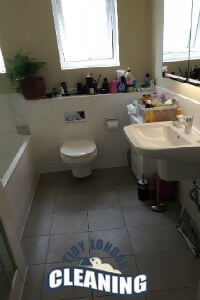 We assure our clients that our technicians are the best in Chelsea. Each of them was provided with special training thanks to which they are able to remove all kinds of dirt no matter where it is.
We guarantee that our equipment is the best in Chelsea. We have invested efforts and time to supply ourselves with the full range of cleaning tools we today have. We assure you there's not a single place we can't clean, and all we need to prove it is your phone call.
After builders cleaning is important because, believe me, toxic dust specks are not something you want to leave in your home – and they are exactly what renovation leaves behind.
48-hour guarantee
Great attention to detail
Service delivered on time
Efficient removal of paint stains
Availability throughout the week
Outstanding cleaning process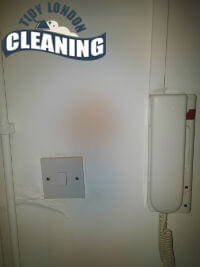 Our cleaning process is entirely customer-satisfaction based and that's why we take extra care in meeting all of our clients' demands. We are ready to perform all kinds of cleaning routines for you in order to remove dust and bacteria from all corners of your home, not simply from the area which underwent renovation.
Call us and book our professional after builders cleaning services today. We are affordable and diligent. We are available in Chelsea exclusively throughout the week, including on bank holidays. Choose us and forget all about the nasty paint stains on your floor and carpet.
How our After Builders Cleaning works
Renovations are a good and necessary life improvement, but they unfortunately bring along a lot of grime, dirt, trash, and dust. Those will be left behind by the construction workers, and removing them will require time, effort, tools, and supplies. The cleaning of all the filth is critical since all the fine dust can cause respiratory problems and other medical conditions. Leave this work to our skilled cleaning specialists to save time and money. They will clean and polish all areas of the house using the professional quality equipment and supplies we provide. The property will be readied for your return, and we promise that the final results will be of the finest quality in the industry. To find out what chores will be performed as part of the cleaning service we offer, check the list we provided below.
We will ensure that all rubbish and debris are removed from the premises at the start of the service. That way we will ensure the efficiency of the cleaning.
The high standard tools and products we provide our cleaning experts with will be used for the next step of the cleaning process. Our professionals will carefully wipe down all surfaces of the property, completely removing all the fine dust. We ensure a 100% success rate for this step.
To continue the service, the cleaning professionals will meticulously wipe down, clean, and polish all of the furniture in the house. Paint or other debris will inevitably make their way to the surface. The cleaners will clean and polish all of the furnishings in the living room, bathroom and kitchen, leaving everything spotless.
Surfaces, such as tiled walls, worktops, concrete, or metal, will be scrubbed and treated with high-quality solutions that will not harm the surface. Solid splatters, stains, paint, and grout will all be effectively removed.
The cleaning experts will carefully hoover all carpets and upholstery. They will utilise the professional quality hoover cleaning devices we provide them with to ensure that no dust or filth has been left on the carpet/upholstery fibres.
Once all grime and dust have been eliminated from the apartment, our cleaning professionals will scrub, polish, and disinfect all of your appliances.
The final stage in the cleaning process is to disinfect all items that you touch on a daily basis, such as faucets, door handles and knobs, light switches, remote controls, appliance buttons, and so on.
Quick and simple way to book
Our team of skilled cleaning specialists will provide you with one of the top professional cleaning services on the market. If you are experiencing difficulty performing the deep cleaning of the property at the end of your refurbishments, please contact our customer care department and speak with one of our specialists. They are accessible seven days a week and will provide you with further information, answer any of your questions, and walk you through the booking process. Make sure you answer all of their questions and provide extensive information (with images, if possible) on the apartment's condition. They will create a customised cleaning service for you based on your specific demands and select the best, most appropriate cleaning products. Everything will be thoroughly cleaned, disinfected and prepared for your return. Expect the best final results.
Our satisfied clients
"I wanted to have my property cleaned by a reliable cleaning company and a lot of people assured me that I will be 100% satisfied with the results from your services. They were definitely right and I am glad that you managed to achieve even better results than the ones that I expected." – Bryan
"I needed help with the after builders cleaning at home and I wanted to find the best company in town. I am happy that I made you my cleaning service provider and I am sure that this was the best choice I could have made, because your results managed to surpass my expectations!" – Elizabeth
"Your company is the best one and I am glad that I had the chance to be your customer and to have my home cleaned by such experienced cleaners. I am more than satisfied with the job done and I would like to thank you for the professionalism and for the friendly attitude too." – George
Renovating is always linked with new ideas and comfort but one can truly appreciate the new look of their property only after a deep overall cleaning. Our company has vast experience as an after builders cleaning provider and today offers you a professional service tailored to your individual needs and cleaning results that matter in the long run.
Our highly qualified cleaning arsenal is at your disposal in Chelsea and the nearby areas. During the cleaning session, all building leftovers will be eliminated. Rest assured the team will leave your renovated property neat and beautiful.