After Builders Cleaning
Prices
After Builders Cleaning

£

20/h
Best Prices!
Our company is the leader in Norwood in the field of professional cleaning. We are proud to offer you our excellent after builders cleaning services that will guarantee your newly-renovated home is impeccably clean and tidy.
We aim at excellence and we always achieve the highest standards in cleaning. With us you get guaranteed results so book our services and save yourself time and efforts cleaning on your own.
Exceptional after builders cleaning services, custom-tailored cleaning plans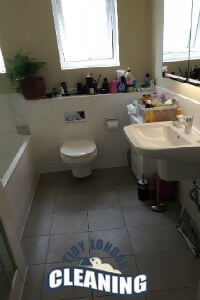 We know that each home requires special care and attention and we offer cleaning plans tailored to your needs and preferences. We offer a wide range of after builders cleaning options and you could easily find the ones that best work for you.
Our basic after builders cleaning package includes deep and thorough cleaning of your entire home. We will detail clean your baths and kitchen, we will make your windows spotless, we will vacuum the floors and will refresh your carpets.
We will take proper care of your curtains and upholstery and will make sure every area, every single item in your home is pristine clean and shiny.
Top-quality professional equipment, perfect results every time we clean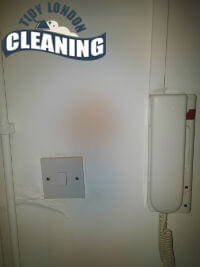 We focus on innovation and we work with the very latest technologies in cleaning. We use specially formulated products that contain no harsh chemicals and clean in depth whilst protecting the delicate fabrics, surfaces, items, etc., in your home.
We work with the best professional cleaners in Norwood and we guarantee your satisfaction. Our cleaning experts will organize quick and convenient cleaning process and there will be no complications for you at all. Our team will arrive on time, professionally equipped and after a few hours your home will be in tip-top state.
Waste no time in cleaning on your own and book our services. We are available 7 days a week and we are flexible- we can come and clean your home at a time that suits you best. Make the smartest choice now and let the top cleaning specialists in Norwood take care of your home!
How our After Builders Cleaning works
It is not uncommon to face large amounts of grime, dust and waste after renovations at home. Those could be hard to clean but also dangerous for human health. To save time and money, give us a call and book the after builders cleaning service we offer. Everything will be customised to fit your specific needs and requests. We will send a team of expert technicians that will use specialised tools and products to get rid of all the fine dust and mess left behind. Your entire apartment will be thoroughly vacuumed, scrubbed, polished and disinfected. You will be able to move back in right away. The high standard of this service is guaranteed and you may rest assured that your apartment is in good hands. Below you can find a list of the tasks that will be performed as part of the service.
At the beginning of the service, we will ensure that all debris, waste and other rubbish have been removed from the apartment.
The high-quality tools and materials we supply our cleaning specialists with will be employed in the following phase of the cleaning procedure. Our technicians will gently wipe all surfaces of the flat, eliminating any fine dust. This process will result in 100% success.
For a successful cleaning service, all your furniture needs to be deep cleaned, wiped down and polished. The cleaning experts will uncover them, then thoroughly remove all stains, dust and other grime that ended up on the surface of all furniture (bathroom, kitchen, living room and bedroom).
The next step in the cleaning process would be the cleaning of all hard materials and surfaces throughout the flat. Our cleaning experts will use special materials chosen for the precise material that is being worked on. There will be zero damage.
Following this, the professionals will thoroughly vacuum all carpets and upholstery. They will use the professional equipment we supply them with to ensure 100% success in the dust removal. Your property will be left completely free of dust and irritants.
Ovens, refrigerators, air conditioners, and other household appliances will be thoroughly cleaned and disinfected. The cleaning professionals will remove all stains and grime.
To complete the cleaning service, the qualified experts will completely disinfect any frequently used things within the house. They will clean doorknobs, handles, buttons, switches, and remote controls, among other things.
Quick and simple way to book
Simply phone us and speak with one of our trained office representatives to request a high-quality cleaning service from our team. The customer support agents on our team are available at all times and will provide you with further information about the service. You will be asked a few questions to assist the booking agent you are working with in better understanding your issue. They will select the best and most suitable cleaning team for the project and ensure that the certified technicians have all tools and products they need for the service. The project will be tailored to your specifications, and all of your unique demands and requirements will be taken into account. Schedule an appointment with us to save yourself time and effort. We guarantee that you will receive a high-quality cleaning service.
Our satisfied clients
"My husband decided that we renovate the attic and I was more than happy. When we saw what mess the builders had left, however, neither of us could appreciate the newly renovated attic. One of my friends recommended you and we immediately booked – you were great – Jessica"
"I recommend your after builders cleaning services to anyone who doesn't want to tackle the after builders cleaning. Your team of technicians came precisely on time and they cleaned my whole property top to bottom. Now my home looks a lot better, and you greatly contributed for this – Olivia"
"If you ever perform a renovation in your residential or work area, you should definitely call these people to help you with the clean-up afterwards. Your professional cleaning services come at mediocre prices and your cleaning team is really knowledgeable. I will book your professional service again – Rosy"
Renovating your home can be really exciting but dealing with the dust and dirt which are left after the work of the builders can be quite the burden. This is why we recommend you to try the services of our cleaning company. We will not disappoint you with our after builders cleaning service.
All of our cleaners are well-experienced professionals who are trained to take the best care for any property. We assure you that we are the most reliable cleaning company in Norwood and the quality of our professional service is always very high, unlike our prices. Don't hesitate to give us a call.