After Builders Cleaning
Prices
After Builders Cleaning

£

20/h
Best Prices!
Want to know a secret? Your neighbor, John, didn't do his home renovation himself. He lied. He also lied about doing the cleaning which followed the renovation. He did it because he wanted to show off. But we know you're better than him, we know you'll manage to pull off the renovation yourself. You can do the cleaning, too, but why should you?
We guarantee that with our professional after builders cleaning services you'll have a perfectly maintained home in no time. Our professional after builders cleaning services are applicable throughout the week, including on bank holiday.
Call us while John's at work and when he returns your home will look ten times cleaner than his. Our professional after builders cleaning service is affordable, if you don't believe us – call and book. We operate in Chiswick.
Diligence and professionalism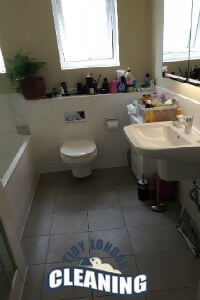 We guarantee you won't find a cleaning company that can better suit your exclusive needs. We will remove the dust from your property, polish your floors and sanitize your bathrooms.
Our professional equipment will help us eliminate any paint stains on your floors or windows. Your home doesn't have to look like a building site anymore, just book our services and we'll show you how good everything can look.
We won't turn a blind eye on any inch of your property – we will clean even behind furniture. Call us today and book our professional after builders cleaning services, we guarantee you won't regret it.
48-hour guarantee
Extra attention to details
Professionalism and diligence
Removal of all building rubbish
The best performance-price ratios in Chiswick
Stupefying results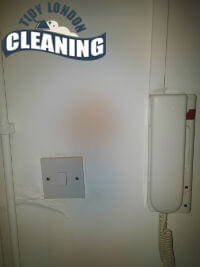 You won't believe it how good we are at cleaning. Our technicians are experienced professionals and they have a working knowledge on how to erase all building marks with minimum efforts and maximum efficiency.
We are motivated to make your home as it's supposed to look – sparkling clean and ready for you to enjoy.
If you choose us for the after builders cleaning service, you won't regret it. Our service is affordable and our technicians are professional. Call us and see for yourself, we're in Chiswick.
How our After Builders Cleaning works
If you intend on performing any kind of house renovations, bear in mind that the building crew will leave a lot of dust, filth, and rubbish behind. Not only are they difficult to clean (especially if you are busy with other things), but they can also be harmful and cause health problems. To remove them, all surfaces and places must be thoroughly cleaned, polished, and disinfected. Book our after builders cleaning service to save time and effort. A team of skilled, well equipped cleaning professionals will arrive and handle everything. They will use high-quality tools and materials to remove any traces of dust, dirt, and other deposits. Make an appointment with us today – we guarantee that the final results you will receive from us will be of the highest quality. Here is a list of all activities included in the service:
In the beginning of the service, our cleaning professionals will collect all the rubbish left behind by the building crew and dispose of it.
Professional equipment and vacuum cleaners, as well as special wipes, will be used by the cleaning professionals to efficiently remove all fine dust from various surfaces and sections of the home. This is the most crucial part of the entire cleaning procedure, and they will use all their skills to get rid of everything.
Even if your furniture is covered with a protective layer, dust and filth will find their way to their surface. Following that, our cleaning professionals will uncover them and thoroughly wipe them down using cleaning chemicals appropriate for the materials at hand. Grime, paint splatters, and stains will all be removed.
All hard material surfaces, such as tiled walls, countertops, concrete or metal, will be scrubbed and treated with special high quality solutions that will not be harmful to their surface. Solid splatters, stains, paint and grout will be efficiently eliminated.
Following that, all carpets and upholstery will be vacuumed and any splatters or minor stains will be removed. Even when they are covered, tiny particles can infiltrate and reach the surface. We will make certain that they are free of dust and irritants.
Following that, all appliances in the house will be carefully cleaned, polished, and disinfected. This includes devices in the living room, bathroom and kitchen.
Everything will be disinfected – door handles, light switches, appliance buttons and other commonly handled items, as well as items that have suffered staining during the procedure.
Quick and simple way to book
You may find it difficult to properly clean your house especially after any form of remodelling. If you are in such a situation, please contact us to set up an appointment with one of our office staff. They are always accessible to assist you with the booking procedure. You will be asked a few questions, so make sure you answer them as thoroughly as possible – this will enable our booking representatives to better understand your circumstances and plan the best, most appropriate cleaning service for you. Everything will be tailored to your specific demands, and all of your unique preferences will be taken into account. All tools and supplies required for a good performance will be provided to our cleaning personnel. The top quality of the final outcomes is guaranteed so waste no time and give us a call.
Our satisfied clients
"There are many reasons why I can say that your company is the best one. You have the most qualified employees and they did their best to make me completely satisfied with the results from the after builders cleaning. But the most important thing for me is the fact that you do your job with pleasure!" – Sara
"You gave me impeccable results in only a couple of hours and this is how you proved me that I didn't make a mistake choosing your company. The after builders cleaning that your specialists did made my home so clean that I just have no words to describe how satisfied and thankful I am!" – Dave
"Such a beautiful job you cleaners did dusting off and cleaning my home after I've had my kitchen repainted and renovated. I cannot see any flaws in their cleaning, and it is just so good to have a cleaning service like yours to make us worry less about cleaning duties. – Donna"
Your home has just been renovated and now it is time for the big cleaning? Save your efforts by taking advantage of our professional after builders cleaning. We can send you several capable and hard-working cleaning experts to eliminate the building waste and ensure a healthy living environment for your family.
In the service that we offer is included removal of paint flakes, glue stains and other building-related materials, as well as a comprehensive cleaning of every room, dusting, hoovering and washing hard floors, sanitising the bathroom, etc. For your convenience, our cleaning crew is supplied with specialised cleaning equipment. The best part is that we are at your disposal everywhere in Chiswick.