After Builders Cleaning
Prices
After Builders Cleaning

£

18/h
Best Prices!
Want to know a secret? Your neighbor, John, didn't do his home renovation himself. He lied. He also lied about doing the cleaning which followed the renovation. He did it because he wanted to show off. But we know you're better than him, we know you'll manage to pull off the renovation yourself. You can do the cleaning, too, but why should you?
We guarantee that with our professional after builders cleaning services you'll have a perfectly maintained home in no time. Our professional after builders cleaning services are applicable throughout the week, including on bank holiday.
Call us while John's at work and when he returns your home will look ten times cleaner than his. Our professional after builders cleaning service is affordable, if you don't believe us – call and book. We operate in Chiswick.
Diligence and professionalism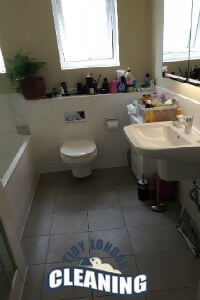 We guarantee you won't find a cleaning company that can better suit your exclusive needs. We will remove the dust from your property, polish your floors and sanitize your bathrooms.
Our professional equipment will help us eliminate any paint stains on your floors or windows. Your home doesn't have to look like a building site anymore, just book our services and we'll show you how good everything can look.
We won't turn a blind eye on any inch of your property – we will clean even behind furniture. Call us today and book our professional after builders cleaning services, we guarantee you won't regret it.
48-hour guarantee
Extra attention to details
Professionalism and diligence
Removal of all building rubbish
The best performance-price ratios in Chiswick
Stupefying results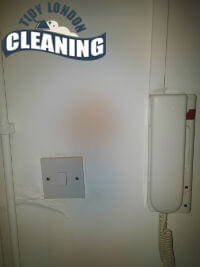 You won't believe it how good we are at cleaning. Our technicians are experienced professionals and they have a working knowledge on how to erase all building marks with minimum efforts and maximum efficiency.
We are motivated to make your home as it's supposed to look – sparkling clean and ready for you to enjoy.
If you choose us for the after builders cleaning service, you won't regret it. Our service is affordable and our technicians are professional. Call us and see for yourself, we're in Chiswick.
Chiswick Useful Information
Positioned in the west part of the British capital, most of Chiswick is within the London Borough of Hounslow. This area was originally the ancient parish of St Nicholas in the historic county of Middlesex. Thanks to its good communications with the capital, it became very populated during 19th and 20th century. A number of notable people lived in Chiswick among which were poets such as Alexander Pope and W. B. Yeats, the painter Camille Pissarro and the novelist E. M. Foster.
This area contains the home of the artist William Hogarth (called Hogarth's House) and one of the most beautiful and impressive buildings in England- Chiswick House which is in a neo-Palladian style of architecture. The oldest brewery in London also takes place in Chiswick- Fuller's Brewery.
Chiswick also contains a number of shops, traditional pubs, hotels and many other places of interest, which attract more and more tourists.
"There are many reasons why I can say that your company is the best one. You have the most qualified employees and they did their best to make me completely satisfied with the results from the after builders cleaning. But the most important thing for me is the fact that you do your job with pleasure!" – Sara
"You gave me impeccable results in only a couple of hours and this is how you proved me that I didn't make a mistake choosing your company. The after builders cleaning that your specialists did made my home so clean that I just have no words to describe how satisfied and thankful I am!" – Dave
"Such a beautiful job you cleaners did dusting off and cleaning my home after I've had my kitchen repainted and renovated. I cannot see any flaws in their cleaning, and it is just so good to have a cleaning service like yours to make us worry less about cleaning duties. – Donna"
Your home has just been renovated and now it is time for the big cleaning? Save your efforts by taking advantage of our professional after builders cleaning. We can send you several capable and hard-working cleaning experts to eliminate the building waste and ensure a healthy living environment for your family.
In the service that we offer is included removal of paint flakes, glue stains and other building-related materials, as well as a comprehensive cleaning of every room, dusting, hoovering and washing hard floors, sanitising the bathroom, etc. For your convenience, our cleaning crew is supplied with specialised cleaning equipment. The best part is that we are at your disposal everywhere in Chiswick.