After Builders Cleaning
Prices
After Builders Cleaning

£

20/h
Best Prices!
Renovating your home? Well, our professional after builders cleaning services are up for grabs. All you need to do is call and book our professional after builders cleaning services. We guarantee that we'll eliminate all dust and bacteria from your home, but that's not all.
If you choose us for your after builders cleaning, we guarantee we'll eliminate every paint stain, every excess grout and we will make your home cleaner than an operating theatre.
Contact us today and book our professional after builders cleaning services. We are available throughout the week, only in Putney, Roehampton. If you choose us, you're making the right choice.
Nothing but perfection
We know how important it is for you to live in the home of your dreams and that's precisely why you've decided to renovate your house. Well, we promise that if you call us as soon as the builders leave, you'll get a disinfected home in no time.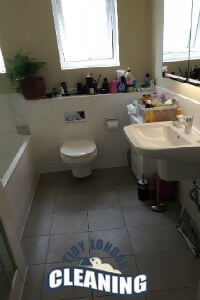 If you're worried about paint stains on your baroque flooring, don't be. We have the tools and means to erase all paint stains wherever they are. We use only Eco-friendly detergents and we promise that we won't damage your floors even one bit.
Builders didn't remove their rubbish? Leave it to us. Our experienced technicians will remove all building rubbish in no time.
Call us and your home won't look like a building site anymore. If you choose our professional after builders cleaning services, available in Putney, Roehampton only, you'll get a perfectly maintained home quickly.
Availability at affordable prices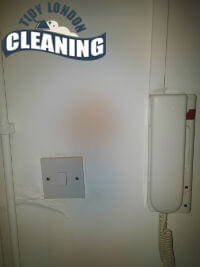 We guarantee that you won't find a more affordable after builders cleaning company than ours in Putney, Roehampton. We deliver professional after builders cleaning services by means of ultramodern cleaning tools and equipment. You can rest assured that with our help, you'll have a disinfected home in no time.
We have a team of experienced professionals ready to eliminate all building scraps and rubbish from your home. We are motivated and friendly.
Call us today and book our professional after builders cleaning services. We are affordable and professional. Our services are applicable throughout the week, including on bank holidays.
How our After Builders Cleaning works
If you are planning on doing some renovations at home, keep in mind that a lot of dust, grime and waste will be left behind by the building crew. Not only can they be hard to clean (especially if you are busy with other things) but they can also be dangerous and trigger health issues. To get rid of those, thorough cleaning of all surfaces and areas need to be scrubbed, polished and disinfected. Spare yourself time and effort and book our after builders cleaning service. A team of experienced fully equipped cleaning experts will arrive and take care of everything. They will use professional grade tools and products to eliminate all signs of dust, grime and other deposits. Schedule an appointment with us and receive some of the best quality final results available in the area. Here is what to expect:
To ensure the efficiency of the cleaning process, our cleaning experts will first collect and dispose of all rubbish and waste.
The fine dust that ended up all over the flat will be removed next. The cleaning experts will use the professional grade tools and products to get rid of all grime from all high surfaces, tops of furniture and other areas. Everything will be dusted, wiped down, polished and disinfected.
Furniture cleaning will be next. The cleaning professionals will inspect all furniture items for stains, paint splatters and other debris, pick the most suitable cleaning technique and solution for the materials at hand and thoroughly clean all of them.
Solid surfaces such as countertops and tiled walls will be cleaned. The cleaning professionals will remove any paint, concrete, or dirt that has accumulated on the surface. They will use a cleaning solution that has been specially selected for the material to ensure that no harm occurs.
The following phase in the procedure will be completed by our professionals which will use specialised vacuum cleaning gear. All carpets, upholstery, curtains, and rugs will be thoroughly vacuumed. By doing so, we will guarantee that no dust or irritants remain on the premises.
Appliances throughout the apartment will be scrubbed, wiped down and carefully disinfected. All signs of stains, grime and dirt will be eliminated.
All commonly touched items will be thoroughly disinfected. That includes door handles, light switches, faucets and other objects. That will be done at the conclusion of the service.
Quick and simple way to book
To receive a top notch cleaning service by our team, simply give us a call and talk to one of our professional office agents. They are always available and will provide you with extra information about the service. You will be asked a few questions which will help our customer support representatives understand your situation better. They will pick the best, most suitable cleaning team for the job and ensure that the trained professionals have been provided with everything required for the service. The project will be suited to your needs and all your personal requests and requirements will be taken into consideration. Save time, effort and money and schedule an appointment with us. You will be provided with a top quality cleaning service – the amazing final outcomes are guaranteed.
Our satisfied clients
"I want to recommend your after builders cleaning service to anyone who wishes to make sure that their property is perfectly clean after a renovation job. You offer affordable and professional cleaning services and I will definitely take advantage again soon. You did an amazing job – Jack"
"My wife wanted to do the clean-up in the kitchen after the builders left, but I was absolutely against it. Knowing what a thorough renovation we did, I didn't want my wife to spend the whole day cleaning. Instead, I called your company and your experts did a perfect job. Thanks – Ivan"
"When I booked you to clean up after the renovation, I expected you to do a good job – you're professionals after all. But what you did completely exceeded all of my expectations. My daughter's room was the cleanest place in the house. I didn't think twice before booking you for a house cleaning session – Ryan"
We will make your property 100% spotless clean in only a couple of hours, so if you need help with the after builders cleaning, be sure that our services are what you need.
We are located in Putney and we will be ready to serve you anytime. Your location will not be a problem for us, neither the time that you will choose for the cleaning process. Our team will be fully equipped with everything needed and will give you the desired results in no time. We rely on the help of the best machines and products, because they have never let us down.