After Builders Cleaning
Prices
After Builders Cleaning

£

20/h
Best Prices!
Construction work is always linked with plenty of dust and building leftovers. In order to ensure a healthy environment for the people, who dwell in it, every renovated property needs to undergo a profound cleaning. If you have no time to deal with the mess left by the builders, make use of our fully trained and experienced cleaning experts.
With our vetted representatives, you are guaranteed to receive personal attention, an adequate cleaning solution and peace of mind. They have been serving our clients in Colindale, Kingsbury for years already and their professional help is always deeply appreciated. Tell us when it is convenient for you and well send them to your address right away.
After builders cleaning suitable for every home or commercial premise in Colindale, Kingsbury
As a customer focused company, our mission is to deliver individualised cleaning options and 100 per cent customer satisfaction.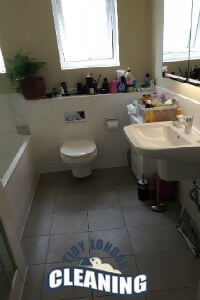 For this purpose, we take into consideration every requirement. Every property has its own specifications and requires a unique cleaning approach. Our cleaners are competent enough to ensure the desired level of cleanliness but they can work also as per your request if this is what you prefer.
In our after builders cleaning package are included all must do cleaning duties after a renovation project as well as professional cleaning equipment.
During the cleaning session, our skilful cleaners will hoover and wash the floors, eliminate the thick layers of industrial dust, remove grease and grime, paint marks, glue stains, etc.
Constant availability everywhere in the neighbourhood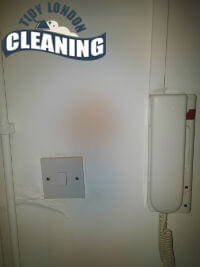 Our company has already hundreds of satisfied customers. We listen carefully to every requirement and always do what we have promised. With us you don't need to worry about a single thing. We can visit you 7 days per week and won't charge you extra for a weekend appointment. Plus, our prices are more than fair.
Take advantage of our magnificent after builders cleaning and you won't regret. We know that you would like to get good value for your money and won't disappoint you. From us you can expect only professional attitude and efficient cleaning methods. Give us a call and we will provide you with more information as well as a free quote.
How our After Builders Cleaning works
If you recently got renovations done at your home, it is very likely that you ended up with a large amount of dust and grime along with your freshly refurbished home. Unfortunately, the cleaning of those is a complicated task that requires skills, knowledge and special tools and products. If you are busy with work and other responsibilities and struggle with the completion of this task, reach out to our team and book the after builders cleaning solution we offer. A team of some of the best cleaning professionals will arrive fully equipped and thoroughly clean and disinfect all areas and surfaces in the property. They will remove the fine dust which may cause irritations and will scrub and polish all walls, appliances, corners, grout and other areas that need it. Here is what to expect.
Our cleaning experts will remove any waste, dust particles, dirt, and other filth to prepare the premises for the cleaning procedure.
The proper removal of all the fine dust from the entire property is extremely important. Our cleaning experts will be using the professional quality tools and products they arrive with. All surfaces, furniture, high areas, floors and corners will be vacuumed, dusted and wiped down using specialised wiped that collect all the dust.
Furniture cleaning will be next. The professionals will inspect all furniture items for stains, paint splatters and other debris, pick the most suitable cleaning technique and solution for the materials at hand and thoroughly clean all of them.
All hard material surfaces, such as tiled walls, countertops, concrete or metal, will be scrubbed and treated with special high quality solutions that will not be harmful to their surface. Solid splatters, stains, paint and grout will be efficiently eliminated.
Following that, all carpets and upholstery will be vacuumed and any splatters or minor stains will be removed. Even when they are covered, tiny particles can infiltrate and reach the surface. We will make certain that they are free of dust and irritants.
Once all grime and dust have been eliminated from the property, our cleaning professionals will scrub, polish, and disinfect all of your appliances.
Last but not least, the trained professionals will thoroughly disinfect all commonly handled items throughout the entire home. They will sanitise door knobs, handles, buttons, switches, remote controls, etc.
Quick and simple way to book
If you are having trouble cleaning up after your repairs, please give us a call and set up an appointment with one of our office representatives. We provide expert cleaning services delivered by trained workers. When speaking with a booking representative on our team, offer as much information as possible to enable them to understand your issue and assemble the ideal crew for the job at hand. The entire service will be personalised to your needs and requirements, and you will only receive what you require as part of the service. Do not be afraid to ask questions or make personal requests. We will provide the cleaning crew with everything they need to complete the work successfully. You will be supplied with some of the best final results available on the cleaning market.
Our satisfied clients
"My husband wanted me to book a professional after builders cleaning services to help us with the massive cleaning the builders left in our home. I found out about your company from my colleague. The end results were fascinating. We could not believe our eyes.- Miranda"
"Your after builders cleaning service was definitely worth booking. The crew was very kind and worked hard to remove all embedded dust and grime, not a single nook and cranny was overlooked. I was so amazed by the end results that I cannot wait to recommend you to all my friends and close relatives.- Jade"
"Thank you! Your after builders cleaning services were so affordable. The cleaners who came to sanitise were wonderful, they managed to turn my home into a masterpiece. They removed industrial dust and builders waste and left the property spotless. Your achievements are unbeatable. Thanks for the help once again- Norbert"
You haven't cleaned the oven recently and now there are a lot of grease and burnt deposits that need to be removed? If you have no idea how to deal with them, have a look at our dip tank oven cleaning. One of our representatives can visit you everywhere in Colindale and restore the good look of your valuable appliance in a safe and prompt manner. Your satisfaction with their performance is guaranteed.
In the service is included stripping out the oven, cleaning all components by the method of dip tank, drying, assembling and polishing. Our technician will certainly check whether the appliance is working properly after the cleaning.