After Builders Cleaning
Prices
After Builders Cleaning

£

20/h
Best Prices!
Renovating is linked with innovative ideas and comfort. Yet, one can truly enjoy the new look of their property only if a profound overall cleaning takes place. In case your home or office in Kilburn has just been renovated, take advantage of our professional after builders cleaning. We offer you a cleaning service that saves you time and money.
Our company is in the cleaning business for several years already, delivering individualised cleaning solutions and peace of mind. We command a team of properly trained experts and they are at your command 7 days per week. Tell us when it is convenient for you and leave the rest to them. Our operatives are competent enough to meet every requirement.
Extensive expertise and professionalism
With us you don't need to worry about a single thing. We have been serving the citizens of Kilburn for several years already and our smart cleaning solutions are every time deeply appreciated.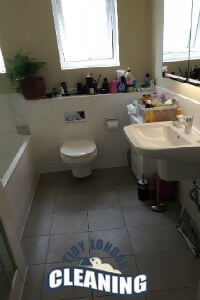 Our dedicated cleaners possess the requisite skills to handle any job. Being thoroughly trained and armed with up to date cleaning equipment, they are able to deal with all types of building leftovers.
Once in your home, they will carry out an overall hoovering, wash the hard floors, eliminate the thick layers of dust, remove grease and grime, and much more. Only a several hours are necessary for them to transform your dusty property into a well-sanitised living area.
We are certain that you will find their cleaning methods really efficient.
After builders cleaning available any time and place in Kilburn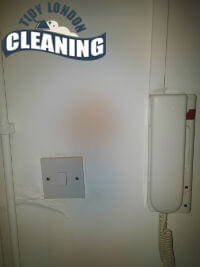 Leave the tedious cleaning to us and enjoy the marvellous results later. When you come back your renovated home will be in impeccable condition. The best part of working with us is that we are open every day of the week and our prices are suitable for each and every taste.
For further information about us, our responsive call centre agents remain at your disposal. Give them a call and all of your questions will be answered right away. We have all that it takes to ensure the exceptional standard of cleanliness you wish to see.
How our After Builders Cleaning works
Renovations are an inevitable part of life, however, they come along with a lot of grime, dirt, waste and dust. Those will be left behind by the building crew and in order to remove them you will need time, effort, tools and products. The successful removal of all the grime is extremely important since all the fine dust may cause breathing or other health issues. Save time and money and leave this job to our professional cleaning experts. They will use the professional grade tools and products we supply them with and thoroughly scrub and polish all areas of the home. The home will be prepared for your return and we guarantee that the quality of the final results will be the highest in the industry. Below, you can find all cleaning tasks that will be taking place during the project.
Our cleaning experts will collect and dispose of all debris left behind by the construction crew before the actual cleaning service begins.
Next, all furniture, high areas and other dirty surfaces will be swept and wiped down. The cleaning experts will be using the high grade tools and products we supply them with. That way, all fine dust will be eliminated and everything will be left spotless and immaculate.
For a successful cleaning service, all your furniture needs to be deep cleaned, wiped down and polished. The cleaning experts will uncover them, then thoroughly remove all stains, dust and other grime that ended up on the surface of all furniture (bathroom, kitchen, living room and bedroom).
Next, the cleaning experts will get rid of concrete splashes or paint stains from hard surfaces (such as tile or metal). After carefully removing the solid part, they will scrub and disinfect the entire surface with appropriate products that will not cause any damage.
Following this, the cleaning experts will thoroughly vacuum all carpets and upholstery. They will use the professional equipment we supply them with to ensure 100% success in the dust removal. Your flat will be left completely free of dust and irritants.
Ovens, refrigerators, air conditioners, and other household appliances will be thoroughly cleaned and disinfected. The cleaning professionals will remove all stains and grime.
The cleaning service will be concluded when the professional cleaners on our team deep clean every surface and object that are used on a daily basis (countertops, light switches, door handles, etc.)
Quick and simple way to book
If you have been looking for a competent firm to help you with the cleaning after your renovations, give us a call and we'll schedule an appointment for you. Our office representatives are accessible 7 days a week and will dispatch the best cleaning team for the job. Our cleaning professionals will utilise the professional tools and supplies that we provide them with to guarantee that all duties at your home are completed effectively. They will work from a task list that has been customised for you and your specific requirements. Make sure you answer all of the questions our office professionals ask you; this will assist them in determining what is best for your specific situation. Give us a call right away – you will receive the service at the most suitable date and time for you. The high standard of all our cleaning solutions is guaranteed.
Our satisfied clients
"A friend of mine suggested me to try the after builders cleaning service of this company because he knew that I was renovating my bedroom. I am so glad that I decided to give them a chance. The cleaners who carried out the service were true professionals and it took them very short amount of time to achieve an excellent look for my bedroom. – Sean"
" I found it extremely hard to clean my apartment after I have had repairs done in it. It is a good thing that I employed your cleaning service, because the job you did was very impressive. I must say that I have never seen a team of cleaners cooperate so well. – Grey"
" I was looking for a way to have my home cleaned after I had builders over for certain repair jobs and I am glad that I found out about your cleaning service. The cleaning that you provided for me was more than satisfying and thorough- all the dirt was gone, wiped cleaned and collected. – Stuart"
We are the founders of this top-rated cleaning company situated in Kilburn. We offer a range of professional cleaning services but our speciality and most booked cleaning service remains the after builders cleaning. If your home has undergone a renovation project and everything is coated with layers of builders waste and industrial dust, you can rely on our company and our services.
We will send our cleaners straight to the property to have it deep cleaned, from top to bottom. We can remove every speck of grime, no matter how stubborn. Place your trust in us and we will make your home spotless.