After Builders Cleaning
Prices
After Builders Cleaning

£

18/h
Best Prices!
It's surely interesting to do a home renovation, right? Thus, you can see your home in a new light, maybe more beautiful than it was before. However, renovation brings dust and rubbish to your property and if those aren't properly cleaned, the place might never suit your expectations completely.
That's not all – dust can lead to breathing difficulties and building rubbish can ease the spread of bacteria and allergens.
We advise you to book professional after builders cleaning services if you want to have the home of your dreams, a home which is healthy and fresh.
With our help you can have a perfectly clean home in no time. We are the professional after builders cleaning company you need if the builders you booked neglected cleaning, or simply if you want to be sure that you're living in a fresh environment. Book us today, we operate in Ealing, Northfields.
Elimination of paint stain? Now it's possible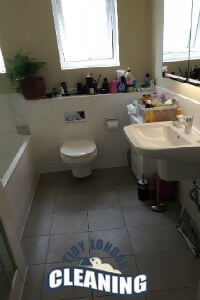 We are supplied with professional cleaning tools and materials and we're able to remove even the most persistent building marks from your property. We know that when renovation is taking place, it's not only the area under construction that needs thorough disinfection, but also the whole place.
That is why our professional team of experienced technicians will stay as long as it has to in order to sanitize your property completely. We'll eliminate dust, germs and bacteria alike.
We take extra care in sanitizing places that are hard to reach – we really won't turn a blind eye on any inch of your property. Book our services, we're available in Ealing, Northfields.
Accuracy and precision
Good performance-price ratios
Sanitation of bathrooms and kitchens
Elimination of dust, bacteria and allergens
Removal of building rubbish from your property
You and us today can keep the dust away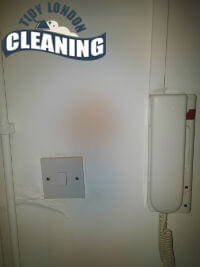 Book our professional after builders cleaning services today and you won't regret it. We are available throughout the week, including on bank holidays.
You won't find a more diligent professional after builders cleaning company than ours in Ealing, Northfields. We are affordable and we know how to do our job.
Ealing Useful Information
Ealing is one of the London's areas with a population of over 113,000. It is positioned within London Borough of Ealing. The railway station was opened in 1838 which contributed to the development of the local economy and turned Ealing into a fast-growing area. In 1901 it became a municipal borough and in 1965 it officially became part of Greater London.
A quite interesting fact about Ealing is that in the past it was known as "Queen of the Suburbs" thanks to its fast expansion and development. There is another interesting thing about Ealing which would be appreciated by all cinema lovers- the oldest film studios in the whole world are in Ealing and are among the greatest places of interest. Their comedies are world-wide popular. Ealing can also boast music industry as well because many famous bands and performers started their careers there. A number of festivals are held in Ealing, too.
"The builders left a huge mess in the office and we needed someone to deal with it as quickly as possible. It was very kind of you to send the cleaners on the next day after my call. These fellows did a great job and saved us a lot of efforts. We will certainly work with you again. – Claudia"
"Thank you for sending the cleaning crew this morning. I wouldn't be able to eliminate all glue stains on my own. Now my home is completely free of building waste. I am also very happy with your reasonable prices. There is no doubt that I will call you again. – Richie"
"A friend recommended your company when we finished the renovation project. The cleaners worked hard for several hours and the final result was great. You saved me a lot of efforts and I couldn't be happier. This is what I call a professional cleaning service. – Megan"
You can surely attempt to clean your renovated property on your own but some building leftovers can be pretty difficult to eliminate with ordinary cleaning materials. Instead of spending days rubbing paint marks and wiping dust, take advantage of our professional after builders cleaning.
A team of several hard-working and disciplined cleaners will visit you at a convenient time and give your renovated property a deep clean. Our operatives are supplied with professional cleaning materials, which enables them to easily eliminate the stubborn dirty areas and ensure durable cleaning results. We are at your disposal everywhere in Ealing.