After Builders Cleaning
Prices
After Builders Cleaning

£

20/h
Best Prices!
The professional cleaning after the builders is a must, if you want to have the liveable conditions as fast as possible. That's why we specialised in after builders cleaning services in Cricklewood and for years we serve the needs of all the residents in Cricklewood. We are the most preferred provider and the proof for this is our second-to-none great customer database, which is persistently growing day by day.
To make sure that our services are carried out in the utmost way, we hire the most diligent and conscious cleaners. They have passion for details and precision, and their competence in the cleaning is unrivalled. They know how to fight all the stubborn stains in the most efficient way.
Whenever you need us, we are there for you. Our cleaning techs are always just on time, ready with all the cleaning tools and detergents of best quality. That's the other aspect of our work, which helps us to deliver remarkable results every time we clean.
Outstanding after builders cleaning services in Cricklewood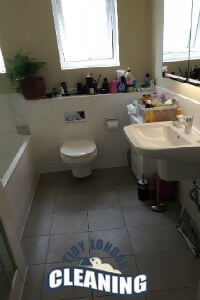 The mess after the reconstruction project seems to be unbreakable and only professionals like us can deal with it.
Make sure that you will have the top condition in your home, just after the builders leave and benefit from our after builders cleaning services.
We would like to assure you in the results and convince you in our abilities. But as we all know the best proof is the visible one, so give us a try!
Flawless after builders cleaning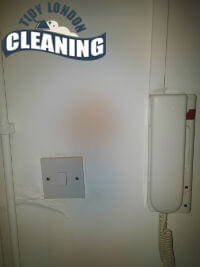 To be on top is a responsibility to the customers. We know that every time you hire us, you trust us. That's why we always strive to please you best, because we appreciate that you give us your trust. Over the years, we always succeeded in our main goal- to provide sparkling results and create smile on your face.
Count on our expertise to cope with that problem and you will get the following benefits:
Reputable and dependable provider, serving the need of the community in Cricklewood
Knowledgeable and flawless cleaning team
Detail-oriented and in-depth cleaning of every nook
Advanced cleaning equipment, efficient against the stubborn stains
Punctuality in the arrangements
Transparency and honesty in every aspect of our job
Strict and organised manner of cleaning
Great rates, that fit to any budget
Restless working hours from Monday to Sunday
We are constantly at your disposal, so you can order our after builders cleaning services in Cricklewood from Monday to Sunday. Our booking system is flexible, as is our working hours. You can either reach us over phone or use our online booking form. Not to mention our exclusively slashed rates. In every aspect, we are the right choice! Wait no longer and start to act!
How our After Builders Cleaning works
Large volumes of filth, dust, and garbage are not uncommon during and after house improvements. These might be difficult to clean but also hazardous to human health. Call us and schedule our after builders cleaning service to save time and money. Everything will be tailored to your exact requirements. We will send a team of experienced specialists who will use specialised equipment and materials to remove all of the dust and filth that has been left behind. Your entire home will be cleaned, scrubbed, polished, and disinfected. You will be able to return immediately. The excellent quality of the service is guaranteed, and you can be confident that your home will be immaculate by the end of the service. Here is what will be performed as part of the service:
The cleaning crew will begin by collecting every bit of waste, larger debris, rubbish, and other waste pieces from throughout the unit.
The next step will be dust removal. Specialised tools will be used, as well as high standard dusting wipes. The professionals will use their skills and ensure that all the fine dust has been removed. They will vacuum and wipe down all high surfaces, furniture and other areas that have been affected by the grime.
All of your furniture must be carefully cleaned, wiped down, and polished for a successful cleaning service. The cleaning professionals will identify the damage and carefully remove any stains, dust and other filth that have become embedded on the surface of all items of furniture (bathroom, kitchen, living room and bedroom).
Stains and filth may end up on hard surfaces like tiles, concrete, or glass. The specialists will gently remove the solid components using strong solutions and specialised equipment that will not harm the surface, then thoroughly clean the entire area.
To completely free the apartment of fine dust and other grime that may cause irritations or health issues, our employees will use the professional vacuum cleaner we supply them with. They will hoover all upholstery pieces and carpets leaving them immaculate.
Ovens, refrigerators, air conditioners, and other household appliances will be thoroughly cleaned and disinfected. The cleaning experts will remove all stains and grime.
At the end of the service, our cleaning professionals will thoroughly disinfect the entire property – door handles, appliance buttons, light switches, remote controls and others will be sanitised.
Quick and simple way to book
Waste no time, give our office representatives a call (they are available every day of the week) and schedule a professional after builders cleaning service whenever the mess after your renovations is too big for you to take care of by yourself. We will provide you with a top notch cleaning solution that will be perfectly tailored to your needs. Ensure that you provide your booking agent with as much information as possible – this will help them understand the circumstances better and allow them to prepare the perfect service for your needs. You may rest assured that your property will be in good hands and that you will be provided with some of the best outcomes by the cleaning experts which will use the tools and products we provide them with. We guarantee the success of the project.
Our satisfied clients
"Your after builders cleaning is excellent. I was so happy with the end results you provided me with. Firstly, I was a bit sceptical because it was my first time booking such service. Your diligent cleaners proved me wrong. Thanks to their hard work my home was spotless.- Bryan"
"I had some repairs done in the kitchen and I could not believe what a mess my kitchen was. For this purpose I booked your after builders cleaning services. Your cleaners came right on the dot and deep cleaned my entire home, not only the kitchen. They were amazing.- Noah"
"Big thank you to your company and your diligent cleaners for lending me a hand with my huge after builders cleaning. Our bedroom was all coated with dust, paint spills and dirty footprints. Your experts performed great getting me rid of all the waste the builders left. Thank you.- Dean"
Booking a professional oven cleaning has numerous benefits. As this is the most frequently used appliance in every kitchen, it quickly accumulates grease and burnt areas. Not everyone has time for a regular oven cleaning, however, everyone in Cricklewood can have their oven professionally cleaned by our rigorously trained representatives. They are currently operating in the entire area.
In the service that we offer is included disassembling, dip tank cleaning of each component, drying, assembling and polishing. This manner of working ensures an exceptional standard of cleanliness and doesn't involve any toxic cleaning materials.