After Builders Cleaning
Prices
After Builders Cleaning

£

20/h
Best Prices!
A comprehensive overall cleaning is the final step of every renovation project. If you have no time or desire to deal with the post-construction chaos left by the builders, make use of our professional cleaners. We are a reliable cleaning company based in Mill Hill, Arkley with vast experience in after builders cleaning.
With us you are guaranteed to receive a cleaning solution tailored to your personal needs and peace of mind.
During our long practice, we have covered numerous after builders cleaning jobs, delivering individualised cleaning solutions and high standards of cleanliness. For your convenience, we are open every day of the week and a weekend appointment with us won't cost you any additional expenses.
After builders cleaning designed to meet your highest expectations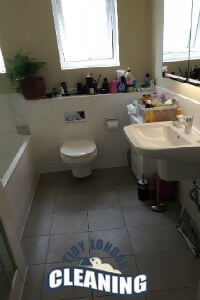 As a customer focused company, we select individually the cleaners in our team. All of them operate in this field long enough and have an excellent understanding of customer service.
In order to enhance the high results of their work, we organise extensive training programs and supply them with up to date cleaning equipment. Only in this way, they are able to ensure the exceptional level of cleanliness our customers in Mill Hill, Arkley deserve.
Our after builders cleaning package includes removal of thick layers of dust, paint marks, glue stains as well as deep cleaning of every room. For your convenience, our responsive operatives are able also to work as per to-do list. Don't hesitate to inform us of any area requiring special attention.
Your best alternative for after builders cleaning in Mill Hill, Arkley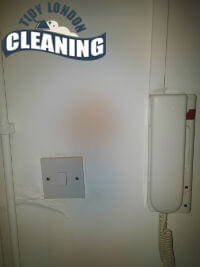 Hundreds of people trusted us and received a cleaning service in relation to their individual needs for a reasonable price. We have the necessary manpower and professional equipment to clean deeply any renovated property. Try our impeccable after builders cleaning and you also will be convinced of the quality of our work.
With us you don't need to worry about a single thing. We are flexible enough to fit your budget as well as your schedule. Contact us and you will receive additional information. Our responsive call centre agents are any time available to answer your questions.
How our After Builders Cleaning works
To be able to properly enjoy your newly refurbished property, you must perform a deep cleaning right after the building crew. This may be a task, too complicated for a single person. If you lack the time, tools or products to perform it, schedule an appointment with our company. We offer high quality after builders cleaning solutions performed by expert technicians using top quality products and equipment. They will scrub and deep clean the entire apartment and no signs of dust, grime and waste will be left behind. The cleaning experts will ensure that the home is clean, organised and ready for your return. We guarantee the high standard of the final results so give us a call and trust us with this task. Find all activities that will take place at your property listed below.
At the beginning of the service, we will ensure that all debris, waste and other rubbish have been removed from the apartment.
The appropriate clearance of all fine dust from the entire apartment is critical for the cleaning process. Our experienced professionals will use the professional grade tools and materials that they bring with them. All high areas, floors, and corners will be vacuumed, dusted, and wiped down with dust-collecting cloths.
Furniture cleaning will be next. The cleaning professionals will inspect all furniture items for stains, paint splatters and other debris, pick the most suitable cleaning technique and solution for the materials at hand and thoroughly clean all of them.
Next, the cleaning experts will get rid of concrete splashes or paint stains from hard surfaces (such as tile or metal). After carefully removing the solid part, they will scrub and disinfect the entire surface with appropriate products that will not cause any damage.
Next, all carpets and upholstery will be vacuum cleaned and any splatters or minor stains will be removed. Even when covered, the fine dust can penetrate and get to their surface. We will ensure that they are free of dust and irritants.
All appliances will be cleaned, wiped down and stains found on them will be removed. That includes kitchen appliances, washing machines, etc.
The cleaning service will be completed when our skilled cleaners thoroughly scrub and disinfect every surface and object used on a daily basis (countertops, light switches, door handles, and so on).
Quick and simple way to book
If you have been looking for a competent firm to help you with the cleaning after your renovations, give us a call and we'll schedule an appointment for you. Our office representatives are accessible 7 days a week and will dispatch the best cleaning team for the job. Our cleaning professionals will utilise the professional tools and supplies that we provide them with to guarantee that all duties at your home are completed effectively. They will work from a task list that has been customised for you and your specific requirements. Make sure you answer all of the questions our office professionals ask you; this will assist them in determining what is best for your specific situation. Give us a call right away – you will receive the service at the most suitable date and time for you. The high quality of all our cleaning solutions is guaranteed.
Our satisfied clients
"I am so happy that I found out about your company and your after builders cleaning services. I do not know what I would do without your help. Cleaning my home can be such a nightmare, especially after some reconstructions. However, your cleaners were not scared at all.- Johnny"
"Thank you for your responsiveness. Your cleaners did amaze me with their cleaning sessions. They worked as a whole and covered every nook and cranny of my apartment. My husband was so impressed that he already told all our friends about your company. We appreciate your help.- Clara"
"I am here to recommend this company's after builders cleaning services. Their cleaners are capable of performing miracles, I am not kidding. I booked them just after we had our renovation done and they made our home spotless. Everything from top to bottom was treated with the utmost care.- Emily"
Sooner or later every oven needs to be deeply cleaned. However, the majority of homeowners find this cleaning chore pretty intimidating. This couldn't be the other way round because grease easily sticks to every cooker and can't be removed completely with domestic materials.
If you want your oven to be cleaned in the right way by the means of non-toxic cleaning equipment, don't hesitate to give us a call. One of our qualified cleaners will visit you at a convenient time and clean deeply every component of the oven. The method of dip tank cleaning enables us to degrease every component including the tracks and rays. With us you are guaranteed to receive a prompt and effective cleaning solution everywhere in Mill Hill.