After Builders Cleaning
Prices
After Builders Cleaning

£

20/h
Best Prices!
Wondering what's the most time-consuming type of cleaning? Don't – it's the after builders cleaning. If you've ever done a renovation of your home, you know what we're talking about.
After a home renovation, usually the place is so dirty that there's dust even on the ceiling. If you want to have a clean and appealing home even after a renovation, you either need to spare a reasonable amount of time for the cleaning process, or call us for the job – we offer professional after builders cleaning services.
Our after builders cleaning services are applicable throughout the week, including on bank holidays. We are ready to meet all of your demands. We will stay as long as we have to and we won't leave until we've made sure that your property has properly been taken care of. Contact us and book our services, we operate in Maida Vale.
We promise perfect results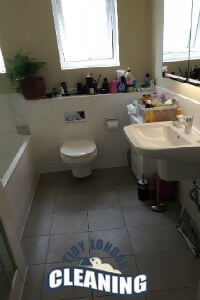 We guarantee you won't find a more diligent after builders cleaning company than ours. We are equipped with ultramodern cleaning tools and equipment with which we're able to sanitize your property completely.
We assure you that we have the best after builders cleaning technicians in Maida Vale.
We are so sure about it because we provide them with constant training programs specially designed to improve their performance.
We guarantee that our technicians won't disappoint you even one bit.
However hard you try, you can't clean like us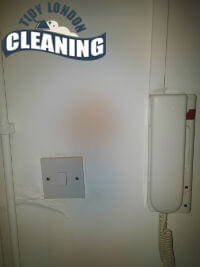 We are especially proud of our cleaning methods – they are the result of many hours of preparation and research. We now proudly state that we found the key to maximum cleanliness achieved with minimum efforts.
Excellent performance-price ratios
Outstanding flexibility of service
Total disinfection of every room in your property
The best after builders cleaning service in all of Maida Vale
If you don't believe what we say – call us and book our services, we'll be more than pleased to prove how good we really are. Call us and book our professional after builder cleaning services today. We are situated in Maida Vale. We promise you won't regret choosing us.
How our After Builders Cleaning works
If you are planning on doing some renovations at home, keep in mind that a lot of dust, grime and waste will be left behind by the building crew. Not only can they be hard to clean (especially if you are busy with other things) but they can also be dangerous and trigger health issues. To get rid of those, thorough cleaning of all surfaces and areas need to be scrubbed, polished and disinfected. Spare yourself time and effort and book our after builders cleaning service. A team of experienced fully equipped cleaning experts will arrive and take care of everything. They will use professional grade tools and products to eliminate all signs of dust, grime and other deposits. Schedule an appointment with us and receive some of the best quality final results available in the area. Here is what to expect:
To begin the process, our cleaning professionals will get rid of all waste (debris, product packaging, etc.) that could be found in the house.
To get rid of all the dust that has found its way all over the place, our cleaning professionals will use the expert tools and products we provide them with. They will wipe down and polish all surfaces with special wipes and will thoroughly vacuum clean all corners of the home.
Next in line would be the cleaning of all furniture and countertops. The cleaning experts will utilise the high standard tools and products we supply them with to eliminate all signs of stains, splatters, dust and grime. They will clean all furniture throughout the home.
Hard surfaces such as tiles, concrete or glass may suffer various stains and grime. The experts will carefully remove the solid parts with powerful solutions and specialised tools that won't harm the surface, then thoroughly disinfect the entire area.
The following stage will include the usage of high-quality, professional-grade vacuum cleaners. The cleaning pros will gently vacuum all carpets and upholstery to ensure that all tiny dust and irritants are removed.
After removing all fine dust and other grime, our cleaning professionals will scrub, polish and disinfect all your appliances.
To finish the service, our cleaning ;professionals will ensure that all items in the flat that are used on a regular basis have been thoroughly disinfected ( that includes light switches and remotes).
Quick and simple way to book
To receive professional help with the deep cleaning of your property after having refurbishments done, give our customer support centre a call and schedule an appointment with one of our office agents. They will guide you through the booking process and ask you a few questions about the size and condition of the apartment. Make sure you answer them as best as you can since that will help them organise the best, most suitable for your service. Everything will be personalised and all your requests will be taken care of. Our office agents will assign the best cleaning crew for the job and supply them with all the equipment and cleaning solutions that will be needed for the service. Do not hesitate to give us a call – our customer support office is open 7 days a week and you will receive answers to all your questions.
Our satisfied clients
" I recently had builder come in my apartment, needless to say that the whole place was covered in dust and dirt. I couldn't clean it by myself, because I work late but you guys made a really good impression on me- thanks to you my home is cleaner than it was before the repair work. – Randy"
" Such a friendly staff! I had your cleaners over for an after builders cleaning and I was very pleasantly surprised by all the cleaning chores it included. Your team was very diligent and thorough, the end results you provided for me were excellent! – Sasha"
" My apartment was all covered in dirt and dust, but your cleaners were able to make it as if the repairs never took place. I scheduled the cleaning and they arrived on the very next day. The cleaning itself was a total success and I want to thank you for it. – Stacey"
If your home has recently been refurbished or repaired, then make sure to get in touch with our company to take care of the post builders chaos left there. Our company has long years of experience in taking care of the after builders cleaning. We can guarantee that our professional cleaners will leave your home in a spick and span condition without you having to pay through your nose.
We make use of high-end cleaning equipment which is the most advanced and powerful on the contemporary market in Cricklewood. You can contact us on any day of the week.