After Builders Cleaning
Prices
After Builders Cleaning

£

20/h
Best Prices!
If your home has undergone some repairs or restorations and there is waste and paint marks all over it, your best option is to turn to a professional cleaning company. Let us offload you from the burden of having to clean on your own and book with our after builders cleaning services.
We can eliminate all rubbish, stains and bad odours, left by the builders. Our services are of the best quality in the entire Charlton. To prove it to you, you have to give us call and schedule an appointment.
We have won recognition as the most reputable and trustworthy cleaning supplier in all of Charlton. Hundreds of customers have already used our services and remained deeply satisfied with our work. Our technicians always give the best they are capable of because our customers' content is our main priority. They are able to exceed your expectations, leaving you speechless.
Feel the cleanliness with our after builders cleaning services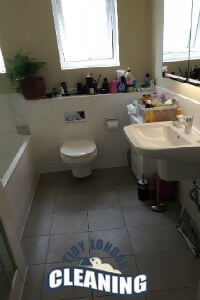 Our experted cleaners will deliver a service of exceptional quality and will meet all of your needs and expectations. For your peace of mind, we carefully select our staff and put all of the cleaners under an introductory courses.
They know how to operate with different machinery and cleaning detergents of advanced quality. They have worked out cleaning strategies which can fit into every property, no matter of its type, condition or size.
Eliminating all building leftovers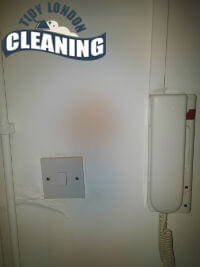 Our after builders cleaning services have reached the highest standards of performance in Charlton thanks to our rich experience and dedication to always make you happy with the results. We will deep clean the entire property for a few hours while you can enjoy your free time.
Starting with the kitchen we will proceed to the bathrooms, bedrooms, hallways, patio. We will dust furniture, cupboards, drawers, vacuum the carpets and mop hard floors, sanitise and disinfect toilets, bathtubs, tiles and so on. We use only professional materials to ensure that all paint marks, stains, odours are simply gone forever.
Please do not hesitate to take advantage of our services.
How our After Builders Cleaning works
To be able to properly enjoy your newly refurbished property, you must perform a deep cleaning right after the building crew. This may be a task, too complicated for a single person. If you lack the time, tools or products to perform it, schedule an appointment with our company. We offer high quality after builders cleaning solutions performed by expert technicians using top quality products and equipment. They will scrub and deep clean the entire home and no signs of dust, grime and waste will be left behind. The cleaning experts will ensure that the home is clean, organised and ready for your return. We guarantee the high quality of the final results so give us a call and trust us with this task. Find all activities that will take place at your flat listed below.
The cleaning experts will first gather all rubbish, large dust particles, debris and others from all over the apartment.
The fine dust that has accumulated throughout the property will be cleared next. The cleaning professionals will use professional quality supplies and cleaning agents to remove any filth from all high surfaces, furniture tops, and other locations. Everything will be cleaned, disinfected, and dust free.
Even if your furniture pieces have been covered with a protective sheet, dust and grime will still reach their surface. Next, our cleaning experts will uncover them and carefully wipe them down using cleaning solutions that are suitable for the materials at hand. Grime, paint splatters and stains will be eliminated.
Using special cleaning solutions that will not harm the surface, our cleaning experts will treat all the mess that occurred on hard materials (tile, grout, metal, etc.). They will scrub the solids, wipe the surface down and disinfect it.
Our professionals will use specialised vacuum cleaning devices to complete the next step of the process. All carpets, upholstery, curtains and rugs will be hoovered from all sides. By doing this, we will ensure no dust or irritants are left in the flat.
Following that, all appliances in the house will be carefully cleaned, polished, and disinfected. This includes devices in the living room, bathroom and kitchen.
Last but not least, the trained professionals will thoroughly disinfect all commonly handled items throughout the entire home. They will sanitise door knobs, handles, buttons, switches, remote controls, etc.
Quick and simple way to book
To receive professional help with the deep cleaning of your home after having refurbishments done, give our customer support centre a call and schedule an appointment with one of our office agents. They will guide you through the booking process and ask you a few questions about the size and condition of the property. Make sure you answer them as best as you can since that will help them organise the best, most suitable for your service. Everything will be personalised and all your requests will be taken care of. Our office agents will assign the best cleaning crew for the job and supply them with all the equipment and cleaning solutions that will be needed for the service. Do not hesitate to give us a call – our customer support office is open 7 days a week and you will receive answers to all your questions.
Our satisfied clients
"After renovating the living room it was really necessary to hire someone to deal with all the construction waste. Now I am glad I chose your company because your team made an excellent performance and saved us a lot of work. Highly recommended cleaning company. – Molly"
"We didn't expect such a mess when the building crew left and it was highly necessary to hire a professional cleaning company. I need to admit that your cleaners did their best to eliminate the stubborn building leftovers and this was highly appreciated. Excellent after builders cleaning. – Ricky"
"I am very satisfied with your company. You cleaned our renovated home several days ago and everything was great. Polite and hard-working cleaners, high standards of cleanliness and reasonable rates. We would use your services again with pleasure and recommend you to other people. – Jenny"
There is no need to stress about the mess which is left behind the builders who carried out the renovation of your home. Call our company and we will gladly help you by providing our top-notch after builders cleaning service. We promise you that every trace of dirt and dust will be gone in no time.
Who better to hire than the most reliable cleaning company in entire Charlton. All of our cleaners are polite, hardworking and trustworthy people who know how to provide the best cleaning service and give your home the brilliant look it deserves. Feel free to call us anytime.