After Builders Cleaning
Prices
After Builders Cleaning

£

20/h
Best Prices!
Our company is offering you to take advantage of the best after builders cleaning service in Southgate and the area. Give our company a call right away and enquire more about our affordable packages. We are a number one cleaning services contractor for the area and we are offering you our professional help when your home is turned into a construction site and there is industrial rubbish everywhere.
Our cleaning teams are qualified to help you with the aftermath of any construction work. Be it a small repair in your home, a cosmetic work done or a full renovation – our after builders cleaning specialists will adequately take care of the job right away.
Competent After Builders Cleaning Services in Southgate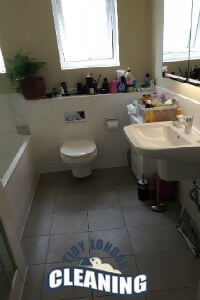 When the builders are almost done with their work, call us right away and book our service for your convenient time.
Our cleaning teams have had experience in cleaning after construction work in various premises. They are savvy in post-builders cleaning and are at your disposal at any convenient for you time.
We work flexible hours, we work on weekends and we take into account your schedule.
Our cleaning experts will do a very comprehensive cleaning in your home. Whether you want just one room, one floor or your entire home cleaned our cleaners will give you a very detailed cleaning.
Unequalled After Builders Cleaning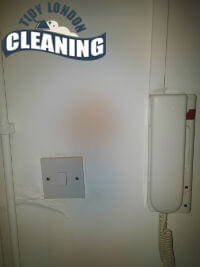 Windows, window sills, door frames, skirting boards, floors, furniture, walls and ceilings, appliances, etc. – every surface in your home will be cleaned and polished.
Our cleaners will be equipped with high-quality cleaning detergents that will help them to effortlessly get rid of grime, dust, soil, stains, paint or glue residues, etc. They will also collect and dispose of all industrial debris.
We are super flexible and here are some of the advantages that come with using our services:
Our company is insured and we are experienced
Our cleaners have been vetted and we have had them trained
Our services are flexible, practical and have included cleaning supplies in the price
We guarantee you high-quality, prompt and efficient after builders cleaning
You can book our after builders cleaning service here in Southgate or the area
We guarantee you pleasing results and super budget-friendly prices
Our company is a reputable business and we assure you that our after builders cleaning services are unequalled in Southgate. And also that we should be your number one choice when you need such help.
How our After Builders Cleaning works
To fully appreciate your newly renovated house, you must undertake a thorough cleaning shortly after the construction staff leaves. This might be quite challenging for a single individual. Schedule an appointment with our firm if you lack the time, tools, or materials to do it. We provide high-quality after-construction cleaning services which are conducted by skilled workers using high-quality materials and equipment. They will scrub and deep clean the whole property, leaving no trace of dust, filth, or stains. The cleaning professionals will work hard to ensure that the house is clean, arranged, and ready for your return. We guarantee the high standard of the finished product, so give us a call and put your faith in us. Find all activities that will take place at your home listed below.
Prior to the cleaning procedure, the cleaning experts will collect and dispose of all debris and waste left by the builders. That way the property will be prepared.
Our cleaning specialists will utilise the specialised equipment and products we provide them with to remove all of the dust that has made its way all over the location. They will use special wipes to clean and polish all surfaces, as well as completely vacuum clean all corners of the house.
Next in line would be the cleaning of all furniture and countertops. The cleaning experts will utilise the high standard tools and products we supply them with to eliminate all signs of stains, splatters, dust and grime. They will clean all furniture throughout the apartment.
The cleaning professionals will then remove concrete splashes of paint stains from hard surfaces (such as tile or metal). After gently removing the solid particles, they will clean and polish the entire surface using suitable for the particular materials products.
To ensure that no signs of dust or other particles that may cause irritation are present, our cleaning experts will thoroughly vacuum clean all carpets, upholstery, curtains and rugs found in the property. They will use high standard special devices that are extremely efficient.
The next step would be to thoroughly clean all of the flat's appliances. This includes stains like paint or other splatters.
All things that are regularly touched will be properly sanitised. This includes door knobs, light switches, faucets, and other such items. This will be done at the end of the service.
Quick and simple way to book
If you are struggling with the thorough cleaning of your apartment after renovations have been done, give us a call and book our professional after builders cleaning service. Our professionals will take care of everything using the top grade equipment we supply them with and all you have to do to receive this job is give us a call. Our office agents will ask you a few questions and make sure that the entire service is suited to your needs. Answer their questions and if possible, explain the situation as best as you can (or send pictures). That way, we will know what will be required for the successful completion and will be able to send the best, most suitable cleaning team. The price will also be suited to your needs so waste no time, give us a call and schedule an appointment with us – we guarantee the high standard of the final result.
Our satisfied clients
"I have no words to express how satisfied I am that I booked your company to visit me and lend me a hand with the cleaning post builders. My home underwent just a small installation but the floor was deep coated with industrial dust and waste. Thank you for the help.- Harper"
"Thank you for your exceptional after builders cleaning service. The service that came to take care of the cleaning was wonderful. They brought their own cleaning products and materials. They worked hard for a couple of hours and they got the job done in the most efficient manner ever.- Levine"
"Your savvy cleaners managed to deep clean my entire house in no time at all. What they did for a couple of hours, would probably take me up to a couple of days. It was such a mess after the builders but your cleaners made it disappear. Amazing after builders cleaning!- Susan"
Searching for a trustworthy cleaning company to take care of your renovated home in Southgate? You have just found it. Whether it goes about some small repairs or a big renovation project, we have the necessary manpower and cleaning arsenal to provide you with the reliable cleaning solution that you need.
In our after builders cleaning is included removal of construction waste such as paint flakes, stickers, glue stains, washing hard floors, overall dusting and much more. If there are any areas that according to you need extra attention, don't miss to point them out. We understand that your home has its own specifications.