After Builders Cleaning
Prices
After Builders Cleaning

£

20/h
Best Prices!
It's great to do a renovation of your home. Renovation helps you decide which colors are best suitable for your rooms, when you renovate a room you can experiment with all sorts of layouts and the like.
But are you willing to live in a place filled with dust and rubbish? We thought so, too. You should know that after a home renovation, it won't be only the area that was renovated that'll be crammed with dust and rubbish, rather – it'll be your whole home.
After builders cleaning is difficult and time-consuming. Yet, it must be performed if you want to live in a healthy, bacteria- and germ-free environment. If you wish to have a clean and neat home even after a home renovation, call us.
We offer professional after builders cleaning services in Wimbledon. Our services are available throughout the week, including on bank holidays. We are the professional cleaning company you need because we deliver our services with diligence.
We're perfect and we know it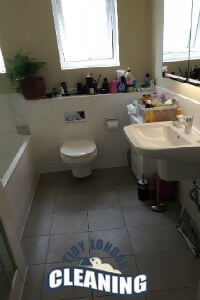 Our professional after builders cleaning services are delivered by experienced professionals. We ensure that our technicians are familiar with over 50 different kinds of cleaning techniques by providing regular trainings and tests. We guarantee that there won't be a single stain left untreated.
We will sanitize your home completely. We'll clean windows and walls, dust surfaces, sanitize bathrooms and polish floors.
We also won't neglect your upholstery and carpets – they, too, will be professionally cleaned with a state-of-the-art steam cleaner and Eco-friendly cleaning products.
We will never disappoint you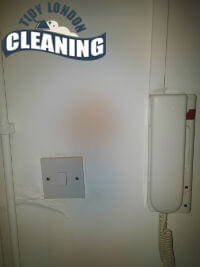 Our work is entirely customer-satisfaction based. That means that we'll do anything to please our clients. We will stay as long as we have to and we won't leave until we've satisfied your needs completely.
You home can be clean again – just call us and book our services. With us you receive a timely service at affordable rates. Our carpet cleaning company offers service in Wimbledon only – you're truly lucky if you're living there.
Rely on us to keep your home clean after a renovation. We offer professional after builders cleaning services at affordable rates, only in Wimbledon.
How our After Builders Cleaning works
Cleaning after renovations can be an exhausting task to complete, especially for a single person. If you are in such a situation and require help with the chore, trust our cleaning experts. They will arrive with top grade tools and products and use them to deep clean the entire property. They will efficiently eliminate all the fine dust, grime and residue left behind by the building crew. We guarantee the amazing quality of the results so you may rest assured that your entire home will be cleaned, disinfected and ready for you to move back in. Waste no time, give us a call and book our cleaning service. You can find a detailed list of all the activities that will be executed as part of the after builders cleaning service you receive from our company. Do not hesitate and schedule your appointment now.
Our cleaning experts will collect and dispose of all debris left behind by the construction crew before the actual cleaning service begins.
The high-quality tools and materials we supply our cleaning specialists with will be employed in the following phase of the cleaning procedure. Our technicians will gently wipe all surfaces of the apartment, eliminating any fine dust. This process will result in 100% success.
Dust, filth, stains, and splatters may accumulate on every piece of furniture in the apartment. To ensure that everything has been thoroughly taken care of, the cleaning professionals will continue the service by cleaning the furnishings in the bathroom, bedroom, kitchen and living room. Everything will be disinfected, and wiped down.
Stains and filth may end up on hard surfaces like tiles, concrete, or glass. The specialists will gently remove the solid components using strong solutions and specialised equipment that will not harm the surface, then thoroughly clean the entire area.
To completely free the flat of fine dust and other grime that may cause irritations or health issues, our employees will use the professional vacuum cleaner we supply them with. They will hoover all upholstery pieces and carpets leaving them immaculate.
Next, the cleaning experts will remove stains from appliances found in the kitchen, living room, bathroom and other areas of the property.
To complete the service, our cleaning specialists will make sure that any objects in the house that are used on a regular basis (including light switches and remotes) have been neatly disinfected.
Quick and simple way to book
Whenever you are struggling with the cleaning process after your renovations, feel free to give us a call and schedule an appointment with our office agents. We offer professional cleaning services provided by experienced technicians. When you are on the phone with the booking agent on our team, provide them with as much information as possible in order to help them understand your situation better and organise the best team for the project at hand. The entire service will be tailored to your needs and demands and you will receive exactly what you need. Do not hesitate to ask about anything and place personal requests. We will prepare the cleaning team with everything required for the successful completion of the job. You will receive some of the best final results available in the area.
Our satisfied clients
"So, when I renovated my house I relised that the renovation process itself was the easy part. What was difficult was the clean-up afterwards. Naturally, I wasn't able to clean up everything by myself so I booked your cleaning company to assist me. I wouldn't have succeeded without you, really – Shawn"
"I am really happy to announce that your cleaning company offers the best after builders cleaning services. All of my friends used you to clean up after their house renovations, so naturally my wife and I didn't think twice before booking you. We were both amazed by the results, and we intend to keep relying on you – Philip"
"After the renovation of the girls' rooms, I was too tired to set aside another week for the cleaning process. Luckily, one of the girls found out about you and we booked immediately. We were really pleased with the results and we recommended you to everyone of our friends – Frances"
Soon the renovation project in your home will come to an end? If this is the case, you probably won't refuse some help with the big cleaning after. We operate in the cleaning business for many years already and our vetted cleaners are experts at after builders cleaning. They can visit you at a convenient time and easily get rid of all the building waste cluttering your home.
The good news is that our service is available in the entire Wimbledon every day of the week. The team will bring the necessary cleaning arsenal, which means that you don't need to worry about a single thing.