After Builders Cleaning
Prices
After Builders Cleaning

£

18/h
Best Prices!
It's great to do a renovation of your home. Renovation helps you decide which colors are best suitable for your rooms, when you renovate a room you can experiment with all sorts of layouts and the like.
But are you willing to live in a place filled with dust and rubbish? We thought so, too. You should know that after a home renovation, it won't be only the area that was renovated that'll be crammed with dust and rubbish, rather – it'll be your whole home.
After builders cleaning is difficult and time-consuming. Yet, it must be performed if you want to live in a healthy, bacteria- and germ-free environment. If you wish to have a clean and neat home even after a home renovation, call us.
We offer professional after builders cleaning services in Wimbledon. Our services are available throughout the week, including on bank holidays. We are the professional cleaning company you need because we deliver our services with diligence.
We're perfect and we know it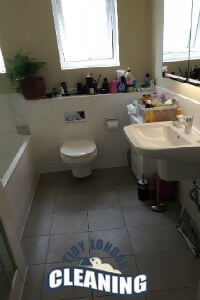 Our professional after builders cleaning services are delivered by experienced professionals. We ensure that our technicians are familiar with over 50 different kinds of cleaning techniques by providing regular trainings and tests. We guarantee that there won't be a single stain left untreated.
We will sanitize your home completely. We'll clean windows and walls, dust surfaces, sanitize bathrooms and polish floors.
We also won't neglect your upholstery and carpets – they, too, will be professionally cleaned with a state-of-the-art steam cleaner and Eco-friendly cleaning products.
We will never disappoint you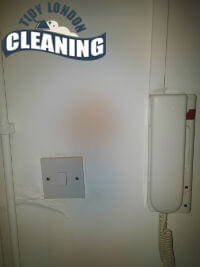 Our work is entirely customer-satisfaction based. That means that we'll do anything to please our clients. We will stay as long as we have to and we won't leave until we've satisfied your needs completely.
You home can be clean again – just call us and book our services. With us you receive a timely service at affordable rates. Our carpet cleaning company offers service in Wimbledon only – you're truly lucky if you're living there.
Rely on us to keep your home clean after a renovation. We offer professional after builders cleaning services at affordable rates, only in Wimbledon.
Wimbledon Useful Information
Wimbledon is a large district in the south-west part of London, England. Formerly Wimbledon was part of the Mortlake's manor, however, it is believed that the area of Wimbledon was inhabited since the Iron Age.
The worldwide popular tennis championship Wimbledon is held in this area and it attracts a great number of tourists from all around the globe. This district is also a home to the Wimbledon Common which is one of the biggest areas of common land in the British capital. Another place of interest which attracts many tourists and locals is the New Wimbledon Theatre. This theatre is a Grade II listed Edwardian building which hosted shows such as Cats, Dirty Dancing, Beauty and the Beast, West Side Story and many more.
The district has a plenty of landmarks and interesting places. There is a number of cinemas, delicious restaurants, independent shops and more.
"So, when I renovated my house I relised that the renovation process itself was the easy part. What was difficult was the clean-up afterwards. Naturally, I wasn't able to clean up everything by myself so I booked your cleaning company to assist me. I wouldn't have succeeded without you, really – Shawn"
"I am really happy to announce that your cleaning company offers the best after builders cleaning services. All of my friends used you to clean up after their house renovations, so naturally my wife and I didn't think twice before booking you. We were both amazed by the results, and we intend to keep relying on you – Philip"
"After the renovation of the girls' rooms, I was too tired to set aside another week for the cleaning process. Luckily, one of the girls found out about you and we booked immediately. We were really pleased with the results and we recommended you to everyone of our friends – Frances"
Soon the renovation project in your home will come to an end? If this is the case, you probably won't refuse some help with the big cleaning after. We operate in the cleaning business for many years already and our vetted cleaners are experts at after builders cleaning. They can visit you at a convenient time and easily get rid of all the building waste cluttering your home.
The good news is that our service is available in the entire Wimbledon every day of the week. The team will bring the necessary cleaning arsenal, which means that you don't need to worry about a single thing.