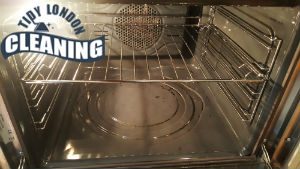 It would have been nice if cleaning an oven was like cleaning up dust. For most people it is not like that, but for us, it is sort of the same, only slightly more challenging. That is why we established our oven cleaning service, so to bring this comfortable option every home if possible.
Everyone deserves to have a clean oven and their meals to come out perfectly that is why we have put in a lot of effort and that has placed us on a favorable spot on the Abbey Wood market with a lot of clients from this and other areas of London.
Oven Cleaning Prices Abbey Wood
Oven Cleaning Services
Prices
Single Oven Cleaning

£

60

Double Oven Cleaning

from £

79

Extractor Cleaning

£

20

Cooker Hob Cleaning

£

23
With our oven cleaning service available for everyone, we get new clients all of the time who just want to go in and hire us. But before all of that, we first make sure to explain to them how the service works, so that they are sure weather or not they really want to hire us.
Blackheath
Brockley
Camberwell
Catford
Bellingham
Clients sometimes don't take the opportunity to ask questions, that is why we encourage them to do it. We have any answer that falls into the SE2 area and we also want to make sure that they are properly informed and know what they are paying for.
You will feel like you are in a high class kitchen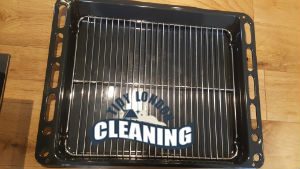 After the oven cleaning service is hired, the technicians are notified and one of them is appointed for the client. The technicians take their schedules seriously so the clients should expect them to arrive right on time. The technician also expect that the client is home as well, otherwise, they'll have to leave.
Upon the arrival of the technician, work starts right away. The first step is an inspection of the appliance for a best approach for cleaning, after that is detaching a few parts for easier access and then cleaning up itself.
The client pays and gets the full service.
The cleaning products that our team uses are completely safe for their health and the environment.
Our team has seen the worst case scenarios, the client doesn't need to worry about anything.
The client does not pay for any consumables by our team.
How our Professional Oven Cleaning service works
Ovens are the appliances in a kitchen that are used the most. To maintain the cleanliness of your oven, regular cleaning is required. If you have not scrubbed your appliance for a while, a lot of grease, grime and burnt residue will build up. That may cause bad odours, smoke coming out and result in your favourite dishes tasting different. The cleaning of the oven is not a favourite activity to anyone and usually requires tons of time, scrubbing, product and tools. Instead of struggling with this task by yourself, give us a call and schedule our professional oven cleaning service. Our experienced cleaners will use powerful high quality products and thoroughly clean and disinfect your appliance both inside and out. Amazing results will be provided to you. Here is what to expect from this service.
To guarantee an effective and mess-free service, our cleaning professionals will place a protective plastic sheet in front of and around your oven to avoid drips and spills from staining and damaging your kitchen floor.
After inspecting the appliance and its condition, its removable parts will be taken apart. The cleaning experts will bring them to soak in specialised heated tanks located in our vehicles which are full of powerful cleaning solutions.
The cleaning professionals will begin cleaning your oven on the inside next. A special cleaning paste will be used all over the sides, top and bottom of the oven. The appliance will be turned on and left to sit – heat will activate the cleaning product and help it dissolve grease and grime.
Meanwhile, your oven's exterior and stove top will be cleaned. The trained experts will scrape away any particles and residue on the surface before spraying it with cleaning solution, wiping it down with a microfiber cloth, and fully disinfecting it.
At this point, it will be time to remove the cleaning paste from the inside of the oven. The product will be scraped off along with all the grease and grime it dissolved. The entire surface of the appliance will be wiped down and thoroughly disinfected.
All the grease and grime will be dissolved from the surface of the removable parts. They will be wiped down, shined and thoroughly disinfected.
Your appliance will be reassembled and everything will be wiped down one last time. The cleaners will disinfect all surfaces, buttons and handles.
Hassle-free contact process
The oven cleaning service you book will be suited to your needs and we will make sure to provide it at a suitable date and time that suits your schedule best. To schedule a service, all you need to do is give our customer support centre a call and let our representatives there know about any questions you may have, as well as personal requests you would like us to take care of. The entire project will be suited to your needs and provided by some of the best, most experienced cleaners in the industry. Do not hesitate to give us a call and book one of the oven cleaning services we offer, we will ensure that you receive final results that exceed your expectations.
Our satisfied clients
"I had a great experience with this company. The office assistant scheduled my oven cleaning for the next day, which was really convenient. The cleaner arrived on time, inspected the condition of the oven and started disassembling it. All areas were cleaned entirely and I couldn't be happier. – Judith"
"Thank you for sending your oven technician that quickly. The fellow did a great job. He was polite and well-mannered as well as diligent and comprehensive. I won't hesitate to recommend you to my friends. You proved that you are a reliable cleaning company. – Fany"
"I just want to thank you for cleaning the oven this morning. The appliance was very greasy and I wouldn't be able to restore its initial cleanliness myself. The technician you sent did an amazing job and I can't recommend him enough. Excellent oven cleaning, which I will certainly book again. – Daniel"
Knowing how dangerous it is to let grease and grime accumulate on your oven, we would like to ask you to keep it clean. There is a necessity to keep your oven clean. The cleaner your oven is, the more durable it will be. And that is not all – the cleaner your oven is, the healthier you will be, too.
Instead of burdening yourself with the oven cleaning, let us do it for you. We offer professional oven cleaning services in Abbey Wood only. Book your first session with us today.