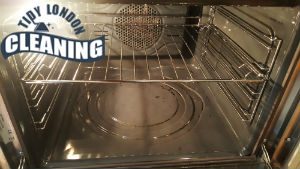 Of course, the best way to ensure that you're eating healthy meals is to cook your food by yourself. And, undoubtedly, the taste of the meal you've cooked yourself is always better than the one you've bought.
But if the oven you cook in isn't clean, you not only won't cook healthy meals. Dirty ovens present a potential fire hazard.
If you want to eat healthy food and eliminate potential fire hazards, you should clean your oven on a regular basis. Oven cleaning isn't an easy job, though. It always involves a lot of elbow grease, toxic fumes and tight spaces that are really uncomfortable to scrub.
Oven Cleaning Prices Brockley
Oven Cleaning Services
Prices
Single Oven Cleaning

£

45

Double Oven Cleaning

from £

63

Extractor Cleaning

£

20

Cooker Hob Cleaning

£

23
That's why we'd like to offer you to take advantage of our professional oven cleaning services. We are based in Brockley and we offer professional oven cleaning services throughout the week and also on bank holidays. Our services are affordable and we guarantee you that if you choose us to clean your oven, you won't regret it.
Kennington
Lee
Lewisham
Hither Green
Our oven cleaning company has the best performance-price ratios in SE4. We are so affordable because we know how important it is to keep your ovens clean. By keeping our prices affordable, we ensure that more people can take advantage of our services.
Always on time, always available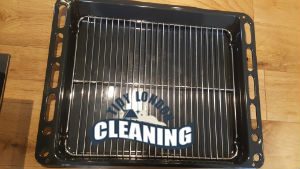 Each member of our team is trained to excel in their performance, they have a strong eye for detail and they promise to satisfy your needs 100 percent.
We're the only professional cleaning company in Brockley which uses only environmentally friendly cleaning products to deliver its services. Our cleaning products won't leave any toxic residue on your oven. Choose us, we guarantee good results.
Everyone of our technicians is from Brockley, they know the region and we assure you that you won't have to wait for us – we'll always be on time for our appointment. You can book our oven cleaning services throughout the week.
Always on time
Guaranteed customer satisfaction
Appealing performance-price ratios
Use of Eco-friendly cleaning products only
Working throughout the week and even on bank holidays
" My oven is pretty old but I had it cleaned with your oven cleaning service and I must say that it performs way better now. It heats up very fast and there is no smoke whatsoever when cooking something. I want to thank your entire team for making this happen. – Dean"
More Brockley Information
Brockley is an area located in the south part of London, to be more specific- within the London Borough of Lewisham. Historically Brockley was part of Kent and became part of the capital in 1965.
This area is a home to a number of nice green spaces some of which today are nature reserves. Those areas are Blythe Hill, Brockley and Ladywell Cemeteries. Another park, Hilly Fields Park, is located in the very heart of Brockley and it offers a café, playgrounds for the little ones, many sports facilities and courts.
Prendergast Hilly Fields College (the former West Kent Grammar School) is nestled right on the top of the hill and it contains murals of the Neo-Romantic style. Brockley is one of the London areas which is widely popular for its art. There is an annual community arts festival which gathers local artists to create different murals.
" Your cleaners truly know how to make an oven sparkle and look renewed. The other day when I had your guys over for the cleaning they made a very good impression on me. The oven was left cleaned from both the inside and the outside. Now it performs very well, it even heats up faster. – Stephanie"
" The cleaning was very thorough and impressive. It has been a pleasure having your guys over. I noticed you were very careful and yet quick to finish. The end result was very satisfying and I will definitely use your service again. Keep on doing your best. – Wendel"
If only cleaning the oven was as enjoyable as cooking your own delicious dishes. Well, now you can truly enjoy a sparkling clean look for your cooking appliance without using any elbow grease or waste any of your time. All that you should do is pick up the phone and dial our number.
We are a Brockley based cleaning company which has been specializing in the oven cleaning field for many years and we know how to provide the best care for your appliance and extend its lifespan. We utilize only tools and products which have proven to be very efficient in tackling deep grease stains and burnt carbon.