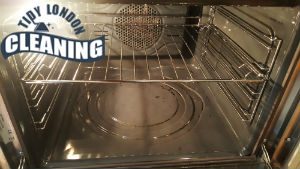 Do you want your oven to look as good as new for longer? The right way to do it isn't to stop using it – on the contrary, you can use your oven 5 times a day for 5 years straight and it can still look as good as new. The only thing you need to do is clean your oven regularly.
Cleaning the oven isn't something most people like to do – ovens are greasy, most of them are small and very uncomfortable to clean. On top of all, market-bought oven cleaning detergents are very toxic and since ovens don't have good ventilation, if you inhale their fumes for a prolonged period of time, you might get serious health problems.
Oven Cleaning Prices Blackheath
Oven Cleaning Services
Prices
Single Oven Cleaning

£

60

Double Oven Cleaning

from £

79

Extractor Cleaning

£

20

Cooker Hob Cleaning

£

23
We're here to lift the burden of oven cleaning off your shoulders – just call us and book our oven cleaning services and we'll make your oven spotless in no time. Our professional cleaning company has more than 3 years of experience in the professional oven cleaning business. Contact us today and book our services because our cleaning company is the best in Blackheath.
Charlton
Deptford
Eltham
Greenwich
Choose our oven cleaning services because our oven cleaning are the best in SE3. Our technicians have a strong eye for detail, they are experienced in the field of oven cleaning and they're trained how to deliver our services.
Keeping your oven new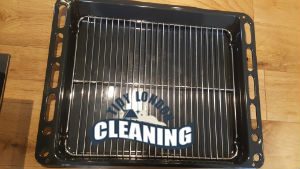 We will excel each time you book us. We're able to clean all kinds of ovens – from heavy duty ovens to small and old ovens. Our detergents are completely toxic chemical-free and we assure you that when we're done cleaning your oven, no toxic residue will remain on your oven's walls and grill.
Choose us to clean your oven because we won't just remove grease and grime from it, we'll also help extend the lifespan of your precious appliance. Book our professional oven cleaning services, we work in Blackheath and we guarantee 100 percent satisfaction.
Professional cleaning service done by trained specialists
100 percent customer satisfaction guaranteed
Total sanitation of your oven top to bottom
Friendly customer support team
How our Professional Oven Cleaning service works
A healthy, clean, and beautiful house requires frequent deep cleaning of the oven. If not done properly, it can lead to oil and dirt accumulation, as well as burnt smells or smoke anytime the oven is turned on. To avoid this, schedule our high-quality oven cleaning service. Our skilled technicians will save you time and effort by thoroughly cleaning and degreasing your oven both inside and out. They will utilise professional quality, non-toxic cleaning solutions and special instruments. We guarantee amazing outcomes every time. The best thing is that you will be able to cook your favourite foods as soon as our technicians finish their work ( thanks to the chemical free products we use). Do not be hesitant, reach out to us and leave this task to our cleaning teams. Below, you can find a detailed list of all steps that will be taken by the cleaners during the service.
To guarantee an effective and mess-free service, our cleaning professionals will place a protective plastic sheet in front of and around your oven to avoid drips and spills from staining and damaging your kitchen floor.
Then, our professionals will carefully inspect the oven and dismantle all trays, racks and others. All removable parts will be taken outside and placed inside heated cleaning tanks inside our vehicles. They will be left to soak inside.
The cleaning professionals will begin cleaning your oven on the inside next. A special cleaning paste will be used all over the sides, top and bottom of the oven. The appliance will be turned on and left to sit – heat will activate the cleaning product and help it dissolve grease and grime.
The next step of the oven cleaning service will be the thorough cleaning of the exterior of your appliance. The outside and stove top of the oven will be scraped off and cleaned of all grease, grime and buildup. The cleaning experts will wipe it down and disinfect it.
The cleaning professionals will remove the cleaning paste from the inside of your oven – at this point all grease and grime will be dissolved. The surface will be thoroughly cleaned, polished, and disinfected by the experts.
At this point, all particles will be done soaking – they will be clean, free of grease and grime and shiny. The experts will wipe them down and disinfect them.
After the cleaning, your oven will be reassembled and polished at the end of the service. Buttons and handles will be wiped down and carefully disinfected.
Hassle-free contact process
Please contact us if you would like to receive help with the deep cleaning of your oven and schedule our professional cleaning service. Our office representatives will look into all of your demands and requirements and ensure that you obtain precisely what you need. The entire service will be tailored to your needs, and everything you require as a personal request or an additional work to be added to the project that will be handled by the cleaning professionals on our team. Contact us as soon as possible and schedule an appointment with our firm. We will work around your schedule and provide you with the cleaning solution at the best time and day for you.
Our satisfied clients
"I have to say that your company and your oven cleaning services always manage to impress me. Plus, your rates are so affordable that I easily afford to book you more regularly. My oven sparkles after each session with your amazing cleaners. I am calling you again soon.- Brenda"
"I know that there are many cleaning companies in this area but you will always be my first choice. I have been using your oven cleaning services for a year already and you always perform outstandingly. I cannot wait to meeting you again because you are such wonderful and hard-working people.- Maurice"
"A friend of mine recommended your oven cleaning services to me last year and ever since I have been booking you. You always deliver outstanding sessions and leave my oven de-greased and clean. My oven always looks in spick and span condition thanks to your help. You are without a rival.- Benedict"
Forget about wasting your time and energy for the burdensome oven cleaning and let our professional cleaners handle every grease stain that is ruining the look of your cooking appliance. We are always ready to demonstrate you our skills and prove you that we are the best cleaning company in entire Blackheath.
We promise you that you won't regret hiring our professional help. All of out technicians know how to tackle even the deepest stains with ease and perform a thorough cleaning for your entire oven. Once we are done with our service you will be able to enjoy your homemade food for a long time.