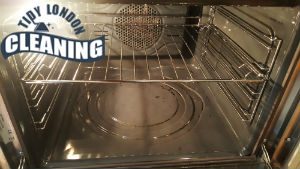 Your oven needs cleaning as well! Yes, that's right, the oven is actually one of the most important items in your home that also needs to be paid some attention. And if you have tried to deal with the cleaning of it on your own, but you didn't have any success, we will definitely be glad to help!
Our company is located in Brompton, so you could take advantage of our services if you also live here. A technician will be sent to you with the equipment and the products needed and he will clean your oven in less than an hour.
You heard right, less than an hour for oven cleaning – it is absolutely possible when it is done by our cleaning experts and the materials they use.
Oven Cleaning Prices Brompton
Oven Cleaning Services
Prices
Single Oven Cleaning

£

60

Double Oven Cleaning

from £

79

Extractor Cleaning

£

20

Cooker Hob Cleaning

£

23
Something like this will cost almost nothing for you and it's a fact that our prices won't affect your budget at all. The final result will really amaze you, we are sure about that, because your oven will look like new.
East Sheen
Mortlake
Putney
Roehampton
You can be sure that we will make a detail-cleaning of your oven and not a stain will be left. We pay attention to the little details, because they will always lead us to the perfection we want to achieve for all our customers.
Make your oven shine again with a simple call to the best cleaning company in SW3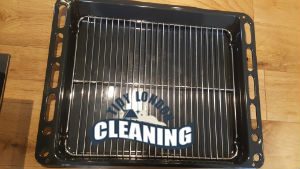 If you want to have your oven cleaned by our company, be sure that we will always be ready to do this for you, because we are available 7 days in a week.
Just get in touch with us in a way that is most convenient for you and we will answer immediately. As it refers to our schedule, it is absolutely according to your wishes for dates and hours.
What will our oven cleaning services include?
Pre-inspection of the oven
Inside cleaning (with eco-friendly products)
Outside cleaning (with eco-friendly products)
Drying every part of the oven and preparing it for usage
Giving you the chance to enjoy your just-cleaned and polished oven
How our Professional Oven Cleaning service works
Deep cleaning of an oven is an important task in every household. However, it is a job that necessitates the use of expertise, resources, and goods, as well as time, which many people do not have in their busy everyday lives. If you are having difficulty completing this chore, give us a call and we will schedule a professional cleaning service for you. A team of expert cleaners will arrive at your location fully prepared with everything needed to complete the job (high-quality tools and solutions). The expert technicians will deep clean and disinfect the interior and exterior of your oven using non-toxic cleaning chemicals, allowing you to use your appliance immediately after the service is done. Find a thorough list of activities included in this task below. High quality results are guaranteed.
The first stage in the oven cleaning process is to protect the kitchen floor. Before starting the cleaning procedure, our cleaning professionals will use a plastic sheet to cover the areas around your oven.
The oven will be inspected next. Our cleaning professionals will disassemble your oven and transport all detachable components to our cars. They will soak in specially heated tanks filled with cleaning solution, which will effectively remove any buildup and filth.
The interior of the oven will be cleaned next, as part of the service. The walls, top, and bottom of the appliance will be cleaned with a non-toxic, biodegradable cleaning paste. Once warmed up by the oven, this product will effectively remove any filth and burned food off the surface of your appliance.
While everything is soaking, the exterior of your oven, as well as its stovetop will be deep cleaned. The cleaners will use a blade to scrape off any burnt residue. The entire surface will be treated with a cleaning solution and wiped down with a microfiber cloth.
Next, the cleaners will remove the cleaning paste from the inside of the oven and wipe and disinfect the entire surface. This product will remove 100% of the grease and residue left inside your oven leaving it immaculate.
The heated solution will be done dissolving grime and grease. The parts of your oven will be wiped down, disinfected and left in perfect condition.
The oven's parts will be cleaned, and professional technicians will reassemble it. At the end of the service, they will sterilise everything.
Hassle-free contact process
If you are in need of help with the cleaning of your oven, hurry up and give us a call. One of our customer support representatives will work with you and guide you through the process and help you create the perfect, most suitable service that fits your situation in the best way possible. They will answer all your questions and provide you with additional information about the services we offer. The best, most experienced cleaning professionals will be performing the service at your place and we guarantee the high quality of the final results. We will be able to fit your schedule and tend to all your needs and requirements. Waste no time, give us a call.
Our satisfied clients
"I haven't cleaned the oven for several weeks and it looked like I have to spend a lot of time rubbing grease. A friend recommended you and I didn't hesitate to call. The fellow you sent exceeded my expectations completely. He cleaned precisely every component. – Linda"
"Your representative did a great job cleaning the oven yesterday. It was a pleasure to communicate with such a polite and responsive fellow. He inspected the appliance and after that removed all its components. Every area was left spotless. I will certainly book again. – Denis"
"Today I used your oven cleaning for the first time and need to admit that the fellow did a great job. There were so many greasy areas and he managed to eliminate all of them. I was really happy to see that he is using only non-toxic cleaning materials. I will recommend you with pleasure. – Cintia"
The oven is one of the most frequently used appliances in every kitchen. For this reason, grease quickly sticks to its components. If not maintained properly, this appliance becomes a source of germs. However, not many people possess the necessary skills and cleaning arsenal to carry out a deep oven cleaning.
Our company has vast experience in the area and today, we offer our clients professional oven cleaning by the method of dip tank. The appliance is first disassembled and after that all its components are degreased one by one. When everything is dry, the oven is assembled back and polished. The service is available in Brompton and the surrounding areas any day of the week.