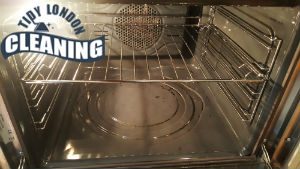 Your oven needs cleaning as well! Yes, that's right, the oven is actually one of the most important items in your home that also needs to be paid some attention. And if you have tried to deal with the cleaning of it on your own, but you didn't have any success, we will definitely be glad to help!
Our company is located in Brompton, so you could take advantage of our services if you also live here. A technician will be sent to you with the equipment and the products needed and he will clean your oven in less than an hour.
You heard right, less than an hour for oven cleaning – it is absolutely possible when it is done by our cleaning experts and the materials they use.
Oven Cleaning Prices Brompton
Oven Cleaning Services
Prices
Single Oven Cleaning

£

45

Double Oven Cleaning

from £

63

Extractor Cleaning

£

20

Cooker Hob Cleaning

£

23
Something like this will cost almost nothing for you and it's a fact that our prices won't affect your budget at all. The final result will really amaze you, we are sure about that, because your oven will look like new.
East Sheen
Mortlake
Putney
Roehampton
You can be sure that we will make a detail-cleaning of your oven and not a stain will be left. We pay attention to the little details, because they will always lead us to the perfection we want to achieve for all our customers.
Make your oven shine again with a simple call to the best cleaning company in SW3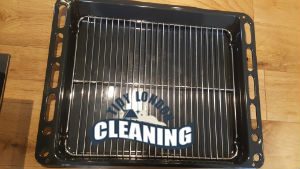 If you want to have your oven cleaned by our company, be sure that we will always be ready to do this for you, because we are available 7 days in a week.
Just get in touch with us in a way that is most convenient for you and we will answer immediately. As it refers to our schedule, it is absolutely according to your wishes for dates and hours.
What will our oven cleaning services include?
Pre-inspection of the oven
Inside cleaning (with eco-friendly products)
Outside cleaning (with eco-friendly products)
Drying every part of the oven and preparing it for usage
Giving you the chance to enjoy your just-cleaned and polished oven
"I haven't cleaned the oven for several weeks and it looked like I have to spend a lot of time rubbing grease. A friend recommended you and I didn't hesitate to call. The fellow you sent exceeded my expectations completely. He cleaned precisely every component. – Linda"
More Brompton Information
Up to 18th century, Brompton was a huge area of fields and market gardens. During the 19th century, here were built thousands of houses, which initiated the development of the place. Its current outlook is defined mainly by the Brompton Cemetery, Cromwell Road and Fulham Road.
According to some sources, this part of London was once an exclusive artists' quarter and also a home to numerous actors and writers. Today, Brompton offers its residents beautiful houses, modern living blocks and a number of open-air spaces.
There are also several prominent landmarks including the Brompton Oratory and the Holy Trinity Brompton Church. The former is a Grade II listed building hosting an enormous neo-classical Roman Catholic church and the latter is a magnificent Anglican church. It is notable to mention also the Royal Brompton Hospital, which is the biggest heart and lung medical centre in the United Kingdom.
"Your representative did a great job cleaning the oven yesterday. It was a pleasure to communicate with such a polite and responsive fellow. He inspected the appliance and after that removed all its components. Every area was left spotless. I will certainly book again. – Denis"
"Today I used your oven cleaning for the first time and need to admit that the fellow did a great job. There were so many greasy areas and he managed to eliminate all of them. I was really happy to see that he is using only non-toxic cleaning materials. I will recommend you with pleasure. – Cintia"
The oven is one of the most frequently used appliances in every kitchen. For this reason, grease quickly sticks to its components. If not maintained properly, this appliance becomes a source of germs. However, not many people possess the necessary skills and cleaning arsenal to carry out a deep oven cleaning.
Our company has vast experience in the area and today, we offer our clients professional oven cleaning by the method of dip tank. The appliance is first disassembled and after that all its components are degreased one by one. When everything is dry, the oven is assembled back and polished. The service is available in Brompton and the surrounding areas any day of the week.