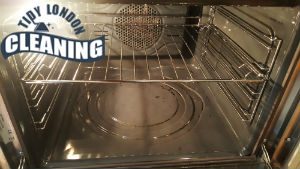 Oven is a thing that probably almost everybody has in their kitchen, because it really does a great job and it is more than helpful. As every other part of our home, the oven also deserves some cleaning if we want it to be working properly and if we want to be sure that we are eating healthy food.
Most of the people find it difficult to do the oven cleaning on their own, so we will be glad to help you if you are one of these people and if you are also located in Chelsea just like we are.
Be sure that with the right knowledges and products, everything is possible. You may have tried a lot of expensive products until now, but reaching no results is not a surprising fact at all. This is so, because special skills are required for doing a proper oven cleaning.
Oven Cleaning Prices Chelsea
Oven Cleaning Services
Prices
Single Oven Cleaning

£

45

Double Oven Cleaning

from £

63

Extractor Cleaning

£

20

Cooker Hob Cleaning

£

23
We want to assure you that the products we use will not harm the oven or anything around it in any way. The oven will be cleaned both from inside and outside in no time. For the aim, a technician will be sent to your home according to your preferences for date and hour and will make your oven clean and shine again.
Clapham Junction
Battersea
Balham
Barnes
Get your oven cleaned by the best technicians in Chelsea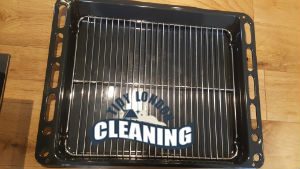 Let's not miss the fact that oven cleaning is a must at least once in every 6 months. If you want it to be done by professionals and you are satisfied with our work from our first visit, we will be glad to meet you again.
You will see by yourself that one oven cleaning is very cheap and affordable for everybody, so there is nothing you should worry about.
If you are still wondering whether to use our help or not, here is why to do it:
Our technician will visit you on your convenience
The cleaning process will be as fast and efficient as possible
Our prices are unbelievably low
You will forget about all the dirt that has been in and out your oven
You will consume healthier food
"One of your technicians cleaned the oven this morning and I can't believe how it looks now. It was a pleasure to communicate with such a friendly and responsive fellow. He saved me a lot of efforts. Marvelous oven cleaning at a decent price. Will certainly book again. – Silvia"
More Chelsea Information
Chelsea is considered to be a fashionable district. It has been one for a long time now. It is stationed between Fulham and Pimlico and it is part of the London Borough of Kensington and Chelsea.
The area was a farmland according to Domesday Book when in 1520s Sir Thomas More built his famous house here. It quickly became a trend and many people started building their houses and quickly growing as a village on the river bank.
A famous building in the area is the Royal Hospital, founded by Charles II in 1682 but finished by Christopher Wren in 1690. It was back then a hospital for the old and disabled soldier and remains such to this day.
Ranelagh Gardens, which once belonged to the first Earl of Ranelagh, are now the setting for the famous Chelsea flower show which is held every May.
"Great job cleaning the oven this morning. As a matter of fact, it was pretty neglected. The fellow managed to eliminate completely the grease and now the appliance is in excellent condition. I would recommend this service without any hesitations. See you again after several months. – Barnard"
"The fellow that you sent this morning was very professional and left the oven in impeccable condition. He actually removed all its components and cleaned them one by one. No mess and no bad smells. There is no doubt that I will work with you again in the future. – Magdalena"
Are you trying to come up with an effective way to increase the durability of your oven? All you need to do is clean it. Yes, something as simple as cleaning can increase the lifespan of your oven by as much as 10 years. To clean your oven, though, you will need some hardcore cleaning products and a lot of patience – de-greasing is far from easy.
If you want to spare yourself the trouble, simply contact us and book our professional oven cleaning services. We are an oven cleaning company based in Chelsea and we offer affordable oven cleaning services.