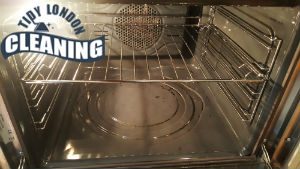 Oven is a thing that probably almost everybody has in their kitchen, because it really does a great job and it is more than helpful. As every other part of our home, the oven also deserves some cleaning if we want it to be working properly and if we want to be sure that we are eating healthy food.
Most of the people find it difficult to do the oven cleaning on their own, so we will be glad to help you if you are one of these people and if you are also located in Chelsea just like we are.
Be sure that with the right knowledges and products, everything is possible. You may have tried a lot of expensive products until now, but reaching no results is not a surprising fact at all. This is so, because special skills are required for doing a proper oven cleaning.
Oven Cleaning Prices Chelsea
Oven Cleaning Services
Prices
Single Oven Cleaning

£

60

Double Oven Cleaning

from £

79

Extractor Cleaning

£

20

Cooker Hob Cleaning

£

23
We want to assure you that the products we use will not harm the oven or anything around it in any way. The oven will be cleaned both from inside and outside in no time. For the aim, a technician will be sent to your home according to your preferences for date and hour and will make your oven clean and shine again.
Clapham Junction
Battersea
Balham
Barnes
Get your oven cleaned by the best technicians in Chelsea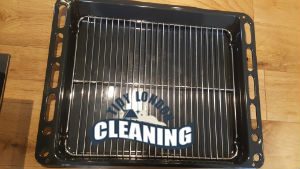 Let's not miss the fact that oven cleaning is a must at least once in every 6 months. If you want it to be done by professionals and you are satisfied with our work from our first visit, we will be glad to meet you again.
You will see by yourself that one oven cleaning is very cheap and affordable for everybody, so there is nothing you should worry about.
If you are still wondering whether to use our help or not, here is why to do it:
Our technician will visit you on your convenience
The cleaning process will be as fast and efficient as possible
Our prices are unbelievably low
You will forget about all the dirt that has been in and out your oven
You will consume healthier food
How our Professional Oven Cleaning service works
If you have not cleaned your oven in a while, it is possible that you may experience smoke coming out, burned smells or even a change in the taste of your meals. To prevent all that from happening, give our company a call and book the professional oven cleaning service we offer. It is always performed by experienced cleaning technicians that arrive fully equipped with some of the best tools and products available on the market. Leave the job to our professionals and spare yourself the time and effort. Both the interior and exterior of your appliance will be scrubbed and disinfected and no signs of grease, grime and charred particles will be eliminated. You may rest assured that the quality of the final results will be amazing. See what activities will be taking place as part of the service we offer.
Before they begin cleaning the oven, our trained technicians will cover the floor in front of and around your appliance with a plastic sheet. This will keep grease splatters and other filth from ruining your floor.
The oven will be inspected carefully, then the cleaners will dismantle all removable parts. They will take them outside ( to minimise the mess) and let them soak in special heated tanks located in our vehicles. All grease and grime will be dissolves in the process.
The cleaning crew will then begin cleaning the inside of your oven. A special cleaning solution will be applied to the oven's sides, top, and bottom. Heat will activate the cleaning product and help it dissolve oil and filth, so the appliance will be switched on and let to sit.
As everything is soaking and being cleaned, our cleaning experts will scrub and clean the outside of your oven. They will use a special blade to get rid of burned food and grime, then carefully wipe down and polish the entire surface using a microfiber cloth.
The inside of your oven will then be allowed to cool. The experts will remove the entire product from the surface, as well as the grease and filth that it dissolved. Then, they will wipe down, polish and disinfect the inside to complete the step.
The heated solution will be done dissolving grime and grease. The parts of your oven will be wiped down, disinfected and left in perfect condition.
Once everything has been cleaned, your oven will be reassembled and wiped down one last time. Buttons and handles will be thoroughly disinfect.
Hassle-free contact process
All you have to do to get in touch with one of our customer service specialists is give us a call. They are constantly accessible and will assist you in selecting the finest, most appropriate solution for your specific scenario. Everything will be tailored to your specifications. We will be able to deliver your personalised service on a day and time that works best for your hectic schedule. Please do not hesitate to ask any questions you may have. You will receive information and be guided through the booking process. Give us a call right now to set up your appointment – you will be provided with some of the best quality results delivered by experienced cleaning professionals.
Our satisfied clients
"One of your technicians cleaned the oven this morning and I can't believe how it looks now. It was a pleasure to communicate with such a friendly and responsive fellow. He saved me a lot of efforts. Marvelous oven cleaning at a decent price. Will certainly book again. – Silvia"
"Great job cleaning the oven this morning. As a matter of fact, it was pretty neglected. The fellow managed to eliminate completely the grease and now the appliance is in excellent condition. I would recommend this service without any hesitations. See you again after several months. – Barnard"
"The fellow that you sent this morning was very professional and left the oven in impeccable condition. He actually removed all its components and cleaned them one by one. No mess and no bad smells. There is no doubt that I will work with you again in the future. – Magdalena"
Are you trying to come up with an effective way to increase the durability of your oven? All you need to do is clean it. Yes, something as simple as cleaning can increase the lifespan of your oven by as much as 10 years. To clean your oven, though, you will need some hardcore cleaning products and a lot of patience – de-greasing is far from easy.
If you want to spare yourself the trouble, simply contact us and book our professional oven cleaning services. We are an oven cleaning company based in Chelsea and we offer affordable oven cleaning services.