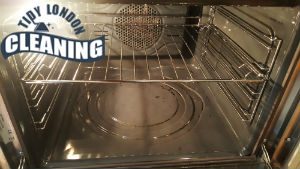 If you like cooking and you are using your oven quite often, it probably requires a pretty serious cleaning. Do not neglect the condition of this appliance as the safety of your home and the quality of your food depend on it. A clean oven always means that your dishes will be cooked properly and they will be tasty and healthy.
The best way to make sure that your appliance is always in a good condition and it is cleaned properly is to hire professional help. If you live in Clapham, you can always rely on our oven cleaning service. Our technicians are capable of providing the best results for your oven, so you can utilize it for many more years.
Oven Cleaning Prices Clapham
Oven Cleaning Services
Prices
Single Oven Cleaning

£

60

Double Oven Cleaning

from £

79

Extractor Cleaning

£

20

Cooker Hob Cleaning

£

23
Our company hire only specialists who are very competent in the oven cleaning field. If you choose our service, our technicians will clean your appliance both on the outside and inside and they will use only professional cleaning products and tools which will secure your oven a great look and a proper operation.
Streatham
Tooting
Wandsworth
Southfields
We can guarantee you that we will clean every part of the appliance and we will apply the techniques which we have learned during our experience in this business.
Affordable oven cleaning service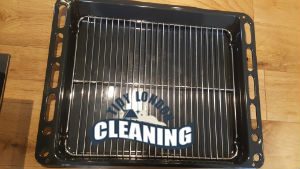 We provide our professional help across entire Clapham and we will be more than happy if you choose our service. We can guarantee you that we all know the importance to have a clean oven and this is why we always work hard to provide the best care for your appliance.
Although we do put an effort to achieve the highest standard of cleanliness, we always offer our service for a very reasonable fee. We strongly believe that quality shouldn't be affected by the price you pay.
Give our service a chance and experience:
Service available all seven days of the week
A staff of highly competent technicians
Full customer satisfaction
Extending the life span of your appliance
Cleaners who are always polite and extremely punctual
A cleaning company which uses professional tools and solutions
Special attention to every detail
How our Professional Oven Cleaning service works
Ovens are the most often used kitchen appliances. Cleaning your oven on a regular basis is necessary to keep it clean and healthy. If you haven't cleaned your appliance in a while, a lot of grease, filth, and burned residue may have accumulated. This may result in foul scents, smoke, and your beloved foods tasting unusual. Cleaning the oven is not an enjoyable hobby for anyone since it requires a lot of time, scrubbing, products, and tools. Instead of doing this chore on your own, give us a call and we will arrange our expert oven cleaning service for you. Our skilled cleaners will thoroughly clean and disinfect your equipment both inside and out, using strong, high-quality solutions. Amazing outcomes are guaranteed. All the tasks included in the cleaning service are listed below.
Before the cleaning process begins, your kitchen floor (the areas around your kitchen) will be protected with a special sheet. That way, no drips and spills will be able to stain your flooring and cause further mess.
After protecting the floor, our cleaners will thoroughly evaluate the appliance and its condition before disassembling any detachable parts. They will be placed in heated tanks filled with cleaning solution and left to soak while the remaining parts of your equipment are cleaned.
The next step in the cleaning process is the treatment of the interior. Our professionals will spread a special cleaning paste all over the inside of your oven. This product will help remove the residue from the sides, top and bottom of the appliance. This paste is completely safe for human health so you have nothing to worry about.
While the detachable parts soak in the cleaning solution and the oven is being cleaned on the inside, the cleaning professionals will use a special blade to scrape off any burnt residue from the stove top and the outside of your oven. They will clean and disinfect the entire surface.
Next, the cleaners will remove the cleaning paste from the inside of the oven and wipe and disinfect the entire surface. This product will remove 100% of the grease and residue left inside your oven leaving it immaculate.
The cleaning experts will take all racks and trays out of the heated solution, wipe them down carefully, then disinfect them neatly.
The oven's parts will be cleaned, and professional technicians will reassemble it. At the end of the service, they will sterilise everything.
Hassle-free contact process
If you could use some help with the cleaning of your oven, do not hesitate and give us a call. Our customer service agents are available at all times and will be there for you if you need help with the booking process or if you have any questions about the service. The entire service will be perfectly suited to your needs and all of your personal requirements will be taken into consideration. Waste no time, give us a call and schedule an appointment with us. You will be able to pick the date and time to fit your schedule. Some of the best cleaning professionals will come to your place and provide you with some of the best final results available on the market.
Our satisfied clients
"For me the condition of my cooking appliance is very important because I love making my own meals. This is why I always entrust my oven to the care of this company. Their oven cleaning service is with amazing quality and the prices which they charge are always very reasonable. – Michaela"
"Thanks to the hard work of the technicians of this company, my oven always looks amazing and ready to create new gourmet dishes. I call them anytime I need a top-notch oven cleaning and they never disappoint me with the quality of their work. I recommend them to anyone who hates the oven cleaning but loves to create their own meals. – Natasha"
"I am one of the regular customers of this company and I can vouch for the high quality of their oven cleaning service. Everytime I entrust my cooking appliance to their care they make sure that every grease stain is gone and both the inside and outside of my oven looks sparkling clean. They a re a very trustworthy company. – Marcus"
If you notice some change in the look or taste of your homemade food, then your cooking appliance probably needs a thorough cleaning. We recommend you to trust professional cleaning company with the oven cleaning. This way you can be sure that your appliance will be cleaned properly.
Thanks to our commercial cleaning tools and products, you can be sure that every trace of grease and carbon will be gone in an instant. Our technicians are properly trained and they know how to give your oven a new look and extend its lifespan. We assure you that our service is the best one in entire Clapham.