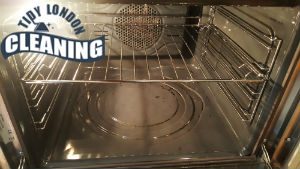 If you like cooking and you are using your oven quite often, it probably requires a pretty serious cleaning. Do not neglect the condition of this appliance as the safety of your home and the quality of your food depend on it. A clean oven always means that your dishes will be cooked properly and they will be tasty and healthy.
The best way to make sure that your appliance is always in a good condition and it is cleaned properly is to hire professional help. If you live in Clapham, you can always rely on our oven cleaning service. Our technicians are capable of providing the best results for your oven, so you can utilize it for many more years.
Oven Cleaning Prices Clapham
Oven Cleaning Services
Prices
Single Oven Cleaning

£

45

Double Oven Cleaning

from £

63

Extractor Cleaning

£

20

Cooker Hob Cleaning

£

23
Our company hire only specialists who are very competent in the oven cleaning field. If you choose our service, our technicians will clean your appliance both on the outside and inside and they will use only professional cleaning products and tools which will secure your oven a great look and a proper operation.
Streatham
Tooting
Wandsworth
Southfields
We can guarantee you that we will clean every part of the appliance and we will apply the techniques which we have learned during our experience in this business.
Affordable oven cleaning service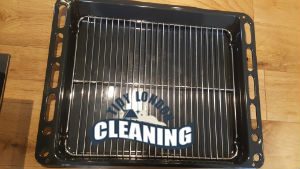 We provide our professional help across entire Clapham and we will be more than happy if you choose our service. We can guarantee you that we all know the importance to have a clean oven and this is why we always work hard to provide the best care for your appliance.
Although we do put an effort to achieve the highest standard of cleanliness, we always offer our service for a very reasonable fee. We strongly believe that quality shouldn't be affected by the price you pay.
Give our service a chance and experience:
Service available all seven days of the week
A staff of highly competent technicians
Full customer satisfaction
Extending the life span of your appliance
Cleaners who are always polite and extremely punctual
A cleaning company which uses professional tools and solutions
Special attention to every detail
"For me the condition of my cooking appliance is very important because I love making my own meals. This is why I always entrust my oven to the care of this company. Their oven cleaning service is with amazing quality and the prices which they charge are always very reasonable. – Michaela"
More Clapham Information
If you are wandering around the Clapham area of south-west London, then you have picked the right place to escape from the chaotic atmosphere of the busy and vast city. Despite that the ambiance of this district is more on the relaxing side, you can still have a lot of fun in the shops, restaurants and bars located in the area.
If you are roaming around Clapham and the weather is quite nice, then you should definitely enjoy a nice picnic or a walk at the Clapham Common. With its playgrounds, skate park, cafes and restaurants nearby it is a perfect place to spend a little time with your loved ones.
If you are feeling hungry, then why don't you indulge in a nice burger or have BBQ ribs or wings? Try the menu of Bodean's BBQ and you won't be disappointed. If you want to grab a beer with friends in a nice atmosphere, then you should definitely stop by Craft Beer Company.
"Thanks to the hard work of the technicians of this company, my oven always looks amazing and ready to create new gourmet dishes. I call them anytime I need a top-notch oven cleaning and they never disappoint me with the quality of their work. I recommend them to anyone who hates the oven cleaning but loves to create their own meals. – Natasha"
"I am one of the regular customers of this company and I can vouch for the high quality of their oven cleaning service. Everytime I entrust my cooking appliance to their care they make sure that every grease stain is gone and both the inside and outside of my oven looks sparkling clean. They a re a very trustworthy company. – Marcus"
If you notice some change in the look or taste of your homemade food, then your cooking appliance probably needs a thorough cleaning. We recommend you to trust professional cleaning company with the oven cleaning. This way you can be sure that your appliance will be cleaned properly.
Thanks to our commercial cleaning tools and products, you can be sure that every trace of grease and carbon will be gone in an instant. Our technicians are properly trained and they know how to give your oven a new look and extend its lifespan. We assure you that our service is the best one in entire Clapham.