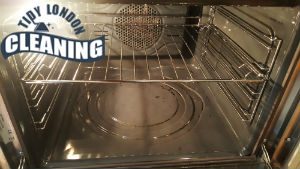 Do you want to keep the healthy condition of your oven? Then you'll have to clean it regularly. Because, especially if you use your oven on a regular basis, it'll get dirty easily. Grease and grime accumulates quickly and if it's not removed, it'll be even harder to remove it later.
The dirt on the walls of your oven are the perfect environment for the spread of thermophiles, which we know can cause meningitis and other serious diseases. And, on top of all, dirty ovens can become cause domestic fires.
In fact, it's very common for ovens to cause domestic fires – 85 percent of all domestic fires that occured last year were due to dirty ovens. Wonder how your oven can catch fire? The grease you've left to accumulate on it's walls and the dropped food on it's floor will continue to overcook each time you use your oven.
Oven Cleaning Prices Cricklewood
Oven Cleaning Services
Prices
Single Oven Cleaning

£

60

Double Oven Cleaning

from £

79

Extractor Cleaning

£

20

Cooker Hob Cleaning

£

23
And when they can no longer overcook, they catch fire.
But cleaning the oven involves a lot of elbow grease and the use of harsh chemicals. Since there's no good ventilation in the oven, you put yourself in a serious health risk when you inhale the toxic fumes contained in the cleaning product for a prolonged period of time.
Kentish Town
Kilburn
Mill Hill
We can keep your oven clean. Contact us and book our professional oven cleaning services and we'll make your oven as clean as it were when you bought it. Book us today, we're in Cricklewood.
A new oven without the cost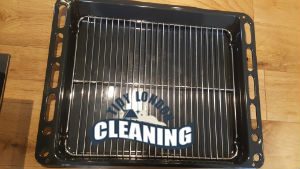 Our oven cleaning company offers the most affordable services in Cricklewood. But being affordable doesn't mean being unprofessional – we're supplied with ultramodern cleaning gear and our technicians are the best in NW2. If you don't believe us – let us clean your oven and you'll see.
Book us to do the oven cleaning and you'll get an oven so clean it looks like new. Our technicians are trained specialists and they will clean every part of your oven without exceptions.
Always on time
Complete sanitation of your oven
Appealing performance-price ratios
Use of modern environmentally friendly detergents
How our Professional Oven Cleaning service works
Deep cleaning of an oven is an important task in every household. However, it is a job that necessitates the use of expertise, resources, and goods, as well as time, which many people do not have in their busy everyday lives. If you are having difficulty completing this chore, give us a call and we will schedule a professional cleaning service for you. A team of expert cleaners will arrive at your location fully prepared with everything needed to complete the job (high-quality tools and solutions). The expert technicians will deep clean and disinfect the interior and exterior of your oven using non-toxic cleaning chemicals, allowing you to use your appliance immediately after the service is done. Find a thorough list of activities included in this task below. High quality results are guaranteed.
The first step of the oven cleaning service is protection. Our cleaning experts will protect the kitchen floor around your oven with a plastic sheet before beginning the actual cleaning process.
Then, our professionals will carefully inspect the oven and dismantle all trays, racks and others. All removable parts will be taken outside and placed inside heated cleaning tanks inside our vehicles. They will be left to soak inside.
The cleaning of the oven's interior is the next phase in the process. Our technicians will apply a special cleaning paste to the inside of your oven. This product will aid in the removal of residue from the appliance's sides, top, and bottom. The product is completely safe and non-toxic so you can start cooking right away.
The cleaning professionals will then focus on the outside of your appliance. While the parts are cleaning and the paste is working on the interior of the oven, the entire surface will be scraped with a special blade, disinfected, and cleaned off with strong solutions. There will be no traces of oil or burnt food.
The cleaning professionals will remove the cleaning paste from the inside of your oven – at this point all grease and grime will be dissolved. All grease and filth will be removed as well. The surface will be thoroughly cleaned, polished, and disinfected.
After removing the parts from the heated tanks, our cleaning experts will dry them, disinfect them and ensure they are immaculate and ready to be put back.
All the parts will be put back in the oven and the entire appliance will be wiped down and disinfected one last time. Everything will be left immaculate.
Hassle-free contact process
If you struggle with deep cleaning your oven, please contact us right away and schedule our oven cleaning solution. One of our customer support agents will work with you and walk you through the process. They will assist you in creating the finest, most suited solution for your scenario. They will answer all of your questions and provide you with more information about the services we offer. The service will be performed by the most experienced cleaning employees, and we guarantee the excellent quality of the final results. We will be able to accommodate your schedule and meet all of your demands and expectations. Give us a call right away and receive impressive outcomes.
Our satisfied clients
"Your oven cleaning services met my expectations to the fullest and thanks to your professionalism my oven looks amazing now. I didn't believe that this will happen, but you proved me I was wrong and I am more than happy that I chose to trust you! Thank you for the job done!" – John
"You have the best oven cleaning services and I say that because I got astonishing results from your employees today. I knew that I will not be disappointed if I trust you, so thank you for the professionalism! I assure you that I will get in touch with you again!" – Andrew
"I tried to clean my oven on my own, but I didn't achieve the desired results and I decided to use professional services. I chose your company, because I heard a lot of good reviews about you. I definitely did the right choice with you, because your employees made me 100% satisfied with the results!" – Chris
Do you know what you should do with your oven each time after you use it? You need to clean it. Timely maintenance not only saves time in the long run, but it also increases the durability of your appliance. Knowing how much money you have invested into buying this oven, we think that you would want to keep it new-looking as long as possible.
Let us help you do that. Contact us today and book our company's professional oven cleaning services. We cover Cricklewood and we are the best oven cleaners in the area.