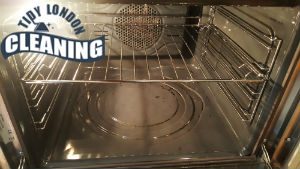 Without a doubt, cleaning the oven is a household chore which nobody likes to tackle.
But it's a necessary evil – it's a must if you want the food you cook to smell and taste delicious, and if you don't want the food you eat to be crammed with bacteria, too.
What's more, if you don't clean your oven, you put your home in a serious fire hazard – dirt and grime accumulated on the walls and base of your oven will continue to overcook every time you cook in it.
Oven Cleaning Prices Hampstead
Oven Cleaning Services
Prices
Single Oven Cleaning

£

60

Double Oven Cleaning

from £

79

Extractor Cleaning

£

20

Cooker Hob Cleaning

£

23
But it won't overcook forever – and when it can no longer cook, it'll start to burn. First, this will cause your oven to smoke, but if you keep neglecting it, it won't be long until it catches fire.
John's Wood
Colindale
Kingsbury
Let us help you keep your oven in a spic and span condition. We offer professional oven cleaning services throughout the week and also on bank holidays, too. Our services are delivered by experienced technicians with abundant experience in the field of oven cleaning.
You can book us to clean all kinds of ovens – big or small, old or new, we can deal with them. Book us, we work in NW3.
Right by your side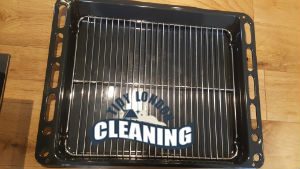 We are the right choice if you're on a budget because of all professional cleaning companies in NW3, our services are the most affordable. We guarantee you perfect results without any compromise. With us, your oven will always look as good as new. Book us and you won't regret it.
You can book our oven cleaning services whenever you wish – we're working throughout the week and even on bank holidays, too. Our oven cleaning services aren't limited in time which means that we won't stop cleaning until we make it as good as new.
Our technicians know how to disassemble your oven to clean all of it's parts before reassembling it.
Rely on us because:
We'll come on time
Our services are affordable
We'll make your oven as good as new
Our technicians are the best in Hampstead
How our Professional Oven Cleaning service works
Each kitchen collects a lot of grime in a short amount of time, especially when not regularly cleaned. One of the most complicated and important tasks in this areas is the deep cleaning of the oven. Unfortunately, most people do not have the skills and tools to efficiently complete this job. If you are in this situation and are looking for professional assistance, give us a call and schedule an appointment with our company. We offer high quality oven cleaning services that are always executed by experienced skilled cleaning technicians. They will use top grade tool and products to scrub and disinfected the inside and outside of your appliance. The best final results are guaranteed and you may rest assured that your entire kitchen will be left immaculate. Find a list of all tasks that will take place at your property below.
Grease and filth from cleaning the oven may fall onto the kitchen floor during the cleaning process. To avoid this issue, our cleaning specialists will cover the area with a protective plastic sheet before cleaning the appliance.
After evaluating the appliance and its condition, the detachable pieces will be disassembled. The cleaning professionals will transport them to soak in specially designed heated tanks placed in our vans and filled with a strong cleaning solution.
The interior of the oven will be cleaned next, as part of the service. The walls, top, and bottom of the appliance will be cleaned with a non-toxic, biodegradable cleaning paste. Once warmed up by the oven, this product will effectively remove any filth and burned food off the surface of your appliance.
The cleaning professionals will then focus on the outside of your appliance. While the parts are cleaning and the paste is working on the interior of the oven, the entire surface will be scraped with a special blade, disinfected, and cleaned off with strong solutions. There will be no traces of oil or burnt food.
The cleaning professionals will remove the cleaning paste from the inside of your oven – at this point all grease and grime will be dissolved. All grease and filth will be removed as well. The surface will be thoroughly cleaned, polished, and disinfected.
All the parts that have been soaking in the heated tanks will be taken out and dried. The cleaners will wipe them down, polish and disinfect them.
Once everything has been cleaned, your oven will be reassembled and wiped down one last time. Buttons and handles will be thoroughly disinfect.
Hassle-free contact process
If you need assistance when cleaning your oven, please do not hesitate to contact us. Our customer service representatives are accessible at all times and will assist you with the booking process or if you have any requests regarding the service. The entire service will be tailored to your specific demands, and all of your unique preferences will be taken into account. Do not hesitate when contacting us and scheduling an appointment. You will be able to choose the date and time that works best for your schedule. The oven cleaning service you receive will be delivered by the most experienced cleaning technicians on the market and we guarantee that the outcomes will impress you.
Our satisfied clients
"I can never trust another company when it comes to the oven cleaning. I am a regular customer of this company and they have never let me down. Their technicians are wonderful people who always work very fast and my cooking appliance always looks spotless after their sessions. I definitely recommend them to you. – Austin"
"No other company can match my requirements the way this company can. This is why I always call them when I need help with the oven cleaning. The solutions and tools which they use always give my oven a squeaky clean look and I know that my appliance is always in safe hands with their technicians. – Lucas"
"Whenever my oven is need of a thorough cleaning I know that I can rely on this company and the professional oven cleaning service which they provide. I know that their technicians are very trustworthy people and this is why I am sure that my cooking appliance is always in safe hands with them. – Nia"
Oven cleaning. Not everyone's favourite household chore, we are sure. Yet, it a chore which must be done on a regular basis. You should clean your oven regularly in order to increase its durability and eliminate potential fire hazards.
Or, if you are not into spending hours in uncomfortable positions in desperately trying to remove grease and grime from your property, rely on us. We offer professional oven cleaning services with appealing performance-price ratios only in Hampstead. Our technician will lease a new life into your oven quickly. Choose us and the results will not disappoint you.