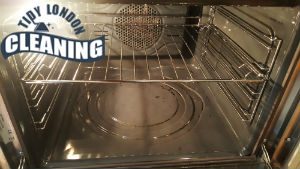 Without a doubt, cleaning the oven is a household chore which nobody likes to tackle.
But it's a necessary evil – it's a must if you want the food you cook to smell and taste delicious, and if you don't want the food you eat to be crammed with bacteria, too.
What's more, if you don't clean your oven, you put your home in a serious fire hazard – dirt and grime accumulated on the walls and base of your oven will continue to overcook every time you cook in it.
Oven Cleaning Prices Hampstead
Oven Cleaning Services
Prices
Single Oven Cleaning

£

45

Double Oven Cleaning

from £

63

Extractor Cleaning

£

20

Cooker Hob Cleaning

£

23
But it won't overcook forever – and when it can no longer cook, it'll start to burn. First, this will cause your oven to smoke, but if you keep neglecting it, it won't be long until it catches fire.
John's Wood
Colindale
Kingsbury
Let us help you keep your oven in a spic and span condition. We offer professional oven cleaning services throughout the week and also on bank holidays, too. Our services are delivered by experienced technicians with abundant experience in the field of oven cleaning.
You can book us to clean all kinds of ovens – big or small, old or new, we can deal with them. Book us, we work in NW3.
Right by your side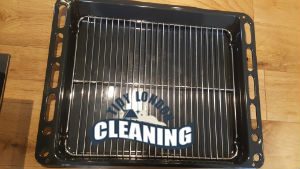 We are the right choice if you're on a budget because of all professional cleaning companies in NW3, our services are the most affordable. We guarantee you perfect results without any compromise. With us, your oven will always look as good as new. Book us and you won't regret it.
You can book our oven cleaning services whenever you wish – we're working throughout the week and even on bank holidays, too. Our oven cleaning services aren't limited in time which means that we won't stop cleaning until we make it as good as new.
Our technicians know how to disassemble your oven to clean all of it's parts before reassembling it.
Rely on us because:
We'll come on time
Our services are affordable
We'll make your oven as good as new
Our technicians are the best in Hampstead
"I can never trust another company when it comes to the oven cleaning. I am a regular customer of this company and they have never let me down. Their technicians are wonderful people who always work very fast and my cooking appliance always looks spotless after their sessions. I definitely recommend them to you. – Austin"
More Hampstead Information
Hampstead, also known as Hampstead Village is a London area, located 4 miles away from Charing Cross. It is part of the London Borough of Camden and it has a population of 60 918 according to the census from 2011.
The population is consisted of 80% White (including British, Irish and Other White) and the biggest non-white group includes Asian, which are Christian (35%), Jewish (10%) and irreligious (27%).
The area is known with its expensive housing in whole London. It's an interesting fact that the village of Hampstead's millionaires are more than those of any other part of the United Kingdom.
A list of interesting places to visit in Hampstead: Hampstead Heath – it is one of the most famous green spaces with a spectacular view.
Freud Museum is dedicated to the founder of psychoanalysis – Sigmund Freud. If you are interested in his life, be sure that you will find impressive antiques related to his life.
"No other company can match my requirements the way this company can. This is why I always call them when I need help with the oven cleaning. The solutions and tools which they use always give my oven a squeaky clean look and I know that my appliance is always in safe hands with their technicians. – Lucas"
"Whenever my oven is need of a thorough cleaning I know that I can rely on this company and the professional oven cleaning service which they provide. I know that their technicians are very trustworthy people and this is why I am sure that my cooking appliance is always in safe hands with them. – Nia"
Oven cleaning. Not everyone's favourite household chore, we are sure. Yet, it a chore which must be done on a regular basis. You should clean your oven regularly in order to increase its durability and eliminate potential fire hazards.
Or, if you are not into spending hours in uncomfortable positions in desperately trying to remove grease and grime from your property, rely on us. We offer professional oven cleaning services with appealing performance-price ratios only in Hampstead. Our technician will lease a new life into your oven quickly. Choose us and the results will not disappoint you.