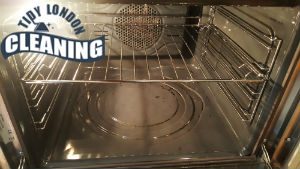 You are so good at cleaning and doing all the chores around your home, but somehow every time when it comes to cleaning the oven you wish you could hide somewhere and never show up again?
You hate that grime and smell just as much as you hate scrubbing? No, this does not mean that you are a bad housewife. Most people out there would rather skip this chore even though it is one of the most essential ones.
As you prepare your food there, your oven should be always clean and hygienic. If you are not into cleaning it on a regular basis we offer you to turn to our company and book our excellent oven cleaning services. We can take the best care of it while you do the things you love. We are available throughout Hendon and we cannot wait to help you.
Oven Cleaning Prices Hendon
Oven Cleaning Services
Prices
Single Oven Cleaning

£

60

Double Oven Cleaning

from £

79

Extractor Cleaning

£

20

Cooker Hob Cleaning

£

23
Our main goal is to ensure a competent cleaning solution for everybody in NW4 who finds himself or herself in need of an assistance. Because of this, we organise intensive training courses for all of our employees.
Golders Green
Belsize Park
Arkley
They learn how to deal with different cleaning situations and know which the best oven cleaning treatments are. For your peace of mind, their equipment consists only of environmentally friendly and biodegradable cleaning products.
Effective and powerful cleaning sessions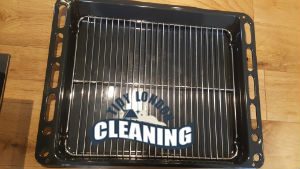 It is not a coincidence that so many residents choose us for their oven cleaning services provider. We are dependable, flexible and we can guarantee you the highest level of cleanness.
That is because our cleaning sessions are very consistent and done in detail. Every part of the oven will be paid the necessary attention. Our technicians will first disassemble the appliance and soak all the removable components into a powerful solution. They will eradicate all grease, burnt-on food and carbon deposits.
After this, they will make sure that everything is already dried off and will assemble the whole oven again, then they will polish it entirely till it sparkles.
Affordable oven cleaning service
Cleaning supplies included in the price
Professional and skilled technicians
Flexibility with appointments
How our Professional Oven Cleaning service works
If you are busy with work or other responsibilities, it is likely that you have not cleaned your oven (and kitchen, in general) in a while. This may result in burned smells, smoke and a change in the taste of the meals you cook. To get rid of those, deep cleaning of the oven is required. Save time and money and book our oven cleaning service. You will be provided with high quality final results delivered by experienced professionals. Only high quality equipment and cleaning solutions will be utilised and the proper removal of all residue and charred food is guaranteed. Do not hesitate to give us a call and schedule a service. Your entire property will smell, look and feel cleaner. You can find a detailed list of all the steps that will be taken by our professionals as part of the service.
Grease and filth from cleaning the oven may fall onto the kitchen floor during the cleaning process. To avoid this issue, our cleaning specialists will cover the area with a protective plastic sheet before cleaning the appliance.
The oven will be thoroughly examined before the cleaners disassemble all detachable parts. They will carry them outdoors to prevent any mess from occurring and submerge them in special heated tanks located in our vans. During the procedure, all grease and filth will be dissolved.
To get rid of all the grease and burned residue from the inside of the oven, the cleaners will use a cleaning paste of non-toxic nature that will be applied all over the interior of the appliance. It will be activated by the heat of the oven and will successfully remove 100% of the grime.
The cleaning professionals will then focus on the outside of your appliance. While the parts are cleaning and the paste is working on the interior of the oven, the entire surface will be scraped with a special blade, disinfected, and cleaned off with strong solutions. There will be no traces of oil or burnt food.
Next, the cleaning paste will be removed from the inside of the oven. The cleaners will remove all of it, then polish the entire surface and disinfect it. This product will eliminate 100% of the grease and grime leaving the interior of your oven spotless.
The removable parts will be removed from the heated tanks, wiped down and disinfected. All the buildup will be gone and they will be looking like new.
The oven's parts will be cleaned, and professional technicians will reassemble it. At the end of the service, they will sterilise everything.
Hassle-free contact process
The oven cleaning service you book will be suited to your needs and we will make sure to provide it at a suitable date and time that suits your schedule best. To schedule a service, all you need to do is give our customer support centre a call and let our representatives there know about any questions you may have, as well as personal requests you would like us to take care of. The entire project will be suited to your needs and provided by some of the best, most experienced cleaners in the industry. Do not hesitate to give us a call and book one of the oven cleaning services we offer, we will ensure that you receive final results that exceed your expectations.
Our satisfied clients
"Last week I decided to give this company's oven cleaning service a try and I am very glad that I did. The technician who came to my home managed to get rid of all the grease stains and the burn carbon in an instant and my cooking appliance was looking better than ever. I am definitely hiring their help again. – Natasha"
"As soon as I start noticing a change in the taste of my homecooked meals, I call this company and hire their professional oven cleaning service. They always tackle every trace of dirt and grime and my appliance looks spotless once they are done with their work. The company is very reliable and they never disappoint me. – Grason"
"I am extremely satisfied with the results from the oven cleaning done by your employees. You are the best company and I will definitely use your services again if I need help with the cleaning of my oven. Thank you for the professionalism and for the friendly attitude!" – Victoria
When it comes to a proper oven maintenance, a regular deep cleaning is essential. Many homeowners struggle to deal with this intimidating duty on their own. Fortunately, there is a reliable solution for everyone in Hendon. Our company has been the trusted local leader in oven cleaning for several years already.
You can book appointments with us every day of the week. Whether it goes about a single, a double oven or any other type of oven, our skilful representatives always do a great job. The method of dip tank allows them to clean efficiently every area of the oven only by the means of non-toxic cleaning materials.