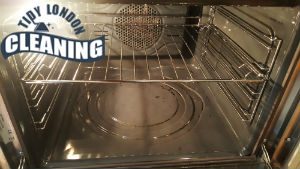 Many people postpone the cleaning of the oven. Some don't have the time and others simply find this chore pretty intimidating.
Yet, if not cleaned regularly this appliance accumulates grease, burnt areas as well as bacteria. For this reason, we advise our customers to have their ovens professionally cleaned once in several months.
Our dedicated technicians have already covered numerous oven cleaning jobs in Highbury. This experience enables them to currently provide you with an individualised cleaning solution that gives you peace of mind and more free time.
For your convenience, we are working 7 days per week and our representative will ring your bell at the first convenient time.
Oven Cleaning Prices Highbury
Oven Cleaning Services
Prices
Single Oven Cleaning

£

60

Double Oven Cleaning

from £

79

Extractor Cleaning

£

20

Cooker Hob Cleaning

£

23
What we offer our valued customers is a professional oven cleaning by the method of dip tank. The technician will first inspect the condition of the appliance and strip it out. After that, they will clean precisely all its components, including the racks and trays. In the end, the oven will be assembled and polished.
Archway
Totteridge
Whetstone
Wood Green
For customer's peace of mind, our cleaning methods don't involve the use of any toxic cleaning materials. Our technician won't spread any harmful emissions in your living space or leave a mess. The service has no time limitation and they will stay with you until every corner of the oven is cleaned completely.
About our dedicated cleaning experts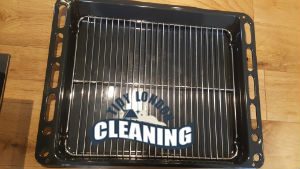 Ever since our company was established we have been carefully selecting the cleaners in our team. In this way, we are able to gather in one place many knowledgeable and motivated specialists, who understand the importance of professional oven cleaning.
All of them are rigorously trained to use specialised cleaning methods and eliminate easily the unpleasant grease and burnt deposits. We are certain that you will be really pleased with their performance and consider working with us again.
Constant availability in N5 and the nearby areas
Environmentally responsible cleaning methods and materials
Prices that won't cause you any financial inconvenience
Assistance also on weekends and bank holidays without any additional fee
Well-mannered and friendly call centre agents always available to schedule your service
How our Professional Oven Cleaning service works
Is your oven greasy, smelling burned or smoking when you turn it on? The reason for that could be the lack of regular cleaning. This appliance requires deep cleaning and disinfection. If you lack the time, skills, tools or products, do not hesitate to give us a call and schedule our oven cleaning service. A team of cleaning professionals will arrive at your property and deep clean your entire oven, including your stove top. High quality tools and non-toxic but efficient cleaning solutions will be used during the service and all signs of burned residue, grease and grime will be eliminated. You will be able to enjoy cooking your favourite meals as soon as the cleaners complete the job. We guarantee the high quality of the final results. All tasks included in the service are listed below.
At the beginning of the service, the cleaning experts will place a protective sheet on the floor in front of your oven in order to prevent stains and other mess occuring during the actual cleaning process.
The first stage in the oven cleaning service is to disassemble all detachable parts and immerse them in a powerful cleaning solution that is located in special heated tanks in our vans. This product effectively removes any burnt residue from their surface.
The next step is cleaning the interior of the oven. The walls, top and bottom of the appliance will be covered in a high quality cleaning paste that is non-toxic and biodegradable. This product will get rid of all grime and charred food from the surface once it has been warmed up by the oven..
The cleaning experts will work on the exterior of your appliance next. The entire surface will be scraped with a special blade, wiped down with powerful solutions and disinfected. No signs of grease and burned food will be left behind.
The next step in the process is the removal of the cleaning paste from the inside of your appliance. The professionals will scrape it off using the special blade. They will then wipe down and disinfect the surface using a cleaning solution and a microfiber cloth.
After all this time, all particles will have finished soaking and will be clean, grease and grime-free, and spotless. The specialists will wipe down and disinfect them.
Your appliance will be reassembled and everything will be wiped down one last time. The cleaners will disinfect all surfaces, buttons and handles.
Hassle-free contact process
If you struggle with deep cleaning your oven, please contact us right away and schedule our oven cleaning solution. One of our customer support agents will work with you and walk you through the process. They will assist you in creating the finest, most suited solution for your scenario. They will answer all of your questions and provide you with more information about the services we offer. The service will be performed by the most experienced cleaning employees, and we guarantee the excellent quality of the final results. We will be able to accommodate your schedule and meet all of your demands and expectations. Give us a call right away and receive impressive outcomes.
Our satisfied clients
"A week ago I had my oven cleaned using your service and the end result left me speechless… I have been trying for months to make the stains disappear, but no success. Your cleaners handled them all in heart-beat. I have already recommended your service to some of my friends. – Donna"
"For such a low price you really do an amazing job! My oven has been working so great ever since you guys cleaned it up. It looks good too… no old stains and yellow spots on it, which is surprising considering how stained it was before. – Jenny"
"You have very capable cleaners! I am very happy with the oven cleaning you carried out in my home a month ago. Ever since my oven has been performing really well. There is no smoke coming out of it and the food gets ready faster. I really think your cleaning boosted its performance. – Jack"
There is a way you can boost up the performance of your oven as well as improve its look. Our oven cleaning service, located in Highbury specializes in making old, used ovens look and perform as if they were new.
The secret is in our technicians capable hands- they have cleaned hundreds of ovens from different type and manufacturer, they can disassemble parts from the oven and clean them individually for better, more precise end results. Count on us to make your oven work on maximum, look cleaner than ever and protected from the harmful influence of chemicals.