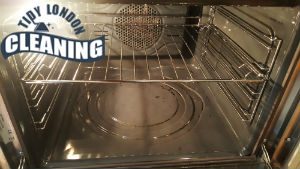 If you enjoy cooking and you love creating your own specialties, then you shouldn't neglect your oven's condition when you do your regular housekeeping chores.
A clean oven equals tasty and healthy food. Do not let burnt grease to break your appliance or even start a fire. The best way to be sure that your oven is properly cleaned is to rely on the help of professional cleaners.
If you live in N1, you should definitely give our oven cleaning service a try. We can clean both the inside and the outside of your oven with the utmost care.
Oven Cleaning Prices Islington
Oven Cleaning Services
Prices
Single Oven Cleaning

£

60

Double Oven Cleaning

from £

79

Extractor Cleaning

£

20

Cooker Hob Cleaning

£

23
You can be sure that your appliance will look amazing and it will work properly for a very long time if we take care of it. We are a cleaning company with a lot of years of experience in this field and we know how to give your oven a new life.
Church End
Finchley
Harringay
Finsbury
Highbury
Do not worry, if you hire our oven cleaning service, you will be able to enjoy again your delicious masterpieces in no time. Give us a call and we will make sure to send one of our well-trained technicians who can clean both the interior and the exterior of your oven and the fan and even change the filter.
We can assure you that we can provide the best professional help in Islington and amaze you with our cleaning skills.
More time, more saved money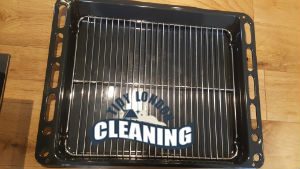 If you decide to choose our oven cleaning service, you can forget about wasting any time in intense scrubbing of tough stains. While our professional technician takes care of your appliance, you can finally enjoy your free time and spend it the way you want.
Thanks to our affordable service you will save not only time, but you will also ease the burden on your budget.
These are the reasons why our service is so great:
Our technicians are always on time and they are all very polite
We guarantee a full customer satisfaction
We are available for hiring all seven days of the week
Our price rates are very reasonable
We will extend your appliance's lifespan
How our Professional Oven Cleaning service works
Is your oven covered in grime, or does it smell and smoke when you turn it on? That might be due to a lack of regular cleaning routine The oven and stove top must be thoroughly cleaned and disinfected regularly. If you lack the necessary time, expertise, tools, or goods, please contact us to arrange our oven cleaning service. A cleaning crew will arrive at your home and thoroughly clean the entire appliance both inside and out. During the service, high-quality tools and non-toxic yet effective cleaning solutions will be utilised, and all traces of burnt residue, grease, and dirt will be removed. As soon as the cleaners finish their work, you will be able to enjoy preparing your favourite foods. We promise the highest level of quality. The steps that will be taken by our cleaning experts have been listed below.
Before the actual cleaning of the oven begins, our expert professionals will cover the floor in front and around your appliance with a plastic sheet. That way, any grease splatters and other grime will be prevented from staining your floor.
The oven will be thoroughly examined before the cleaners disassemble all detachable parts. They will carry them outdoors to prevent any mess from occurring and submerge them in special heated tanks located in our vans. During the procedure, all grease and filth will be dissolved.
To remove all of the oil and burnt residue from the inside of the oven, the cleaners will use a non-toxic cleaning paste that will be spread all over the interior of the device. The heat from the oven will activate it, and it will successfully remove all of the filth.
While everything is soaking, our cleaning professionals will scrub and clean the outside of your oven. They will use a special blade to remove burnt food and dirt from the stove top before wiping down and polishing the entire surface with a microfiber towel.
The next step in the process is the removal of the cleaning paste from the inside of your appliance. The professionals will scrape it off using the special blade. They will then wipe down and disinfect the surface using a cleaning solution and a microfiber cloth.
All the parts that have been soaking in the heated tanks will be taken out and dried. The cleaners will wipe them down, polish and disinfect them.
After the cleaning, your oven will be reassembled and polished at the end of the service. Buttons and handles will be wiped down and carefully disinfected.
Hassle-free contact process
To contact one of our customer support representatives, all you need to do is give us a call. They are always available and will help you pick the best, most suitable service for your particular situation. Everything will be suited to your needs and thanks to our flexible working hours, we will be able to provide you with your customised service at a date and time that fits your busy schedule best. Do not hesitate to ask our professionals about anything particular you would like to know – they will provide you with information and assist you throughout the booking process. Waste no time, give us a call and schedule your appointment.
Our satisfied clients
"You won't believe what just happened – my mother-in-law liked my meal! Can you believe it? Undoubtedly, the fact that I booked you guys to clean the oven a few days ago must have contributed to her liking my meal. I will definitely rely on your professional cleaning company again – Lauren"
"I'm lucky I called you guys to clean the oven the other day – my neighbour's oven has caught fire. Luckily, there was minor damages, but this will certainly make my neighbour use your services, too. I like your works because it's not expensive and yet it's professional – Matilda"
"I want to tell all your potential clients that there simply isn't a better cleaning company than yours. You were correct, honest, and you even gave me a few tips on how to keep the oven clean as well. You are reliable and trustworthy. I will definitely take advantage of your cleaning services again – Myrtle"
Don't miss out on the opportunity to enjoy our top-notch oven cleaning service anytime you need help with the maintenance of your cooking appliance. We are well-experienced in this field and we know how to make your oven look as a brand new one and extend its lifespan so that you can enjoy delicious homemade food for a long time.
We are one of the few cleaning companies in Islington which truly care about their customers. This is why we encourage you to share your requirements with us and we will match them right away. Don't hesitate to contact us anytime.