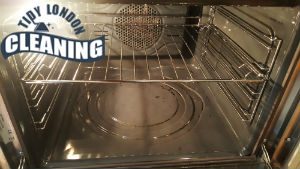 If you love cooking and you don't know how your home will be complete if you don't have your trusted oven next to you when you create your gourmet masterpieces, then you must take a proper care of your appliance and its condition.
A clean oven always equals tasty and healthy food. We know that many people hate doing this chore and this is why we provide a wonderful oven cleaning service which can be of a great help for everyone.
If you live in Paddington, you should definitely give us a call and book our professional help, we can guarantee you wonderful results and a highly competent technician who will take great care for your oven both on the inside and outside of the appliance.
Oven Cleaning Prices Paddington
Oven Cleaning Services
Prices
Single Oven Cleaning

£

60

Double Oven Cleaning

from £

79

Extractor Cleaning

£

20

Cooker Hob Cleaning

£

23
If you decide to trust us and give us a call, we will prove you the high standard for excellence which our company has.
Shepherds Bush
West Ealing
West Kensington
We know that the oven maintenance may be a tiresome chore and it is not on the top of your list with things you would like to do in your spare time. However, the burnt grease in your oven can cause serious troubles for the proper function of the appliance.
Very trustworthy cleaning company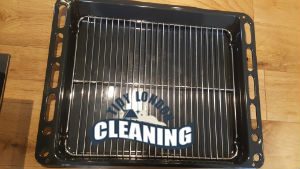 This means that it will take much longer for it to reach the desired temperature and your food won't be cooked evenly. Having it clean professionally will solve all of these issues.
You can be sure that your appliance is always in safe hands with our service. We have helped many people all around W2 and we will be very happy if you also join our big family of satisfied customers. Give us a call and we will provide the oven cleaning service which will secure you many years of delicious dishes.
Give our service a try and we will show you:
A service with an excellent quality
Technicians who pay attention to every detail
A very budget-friendly oven cleaning service
Satisfaction of every single one of your needs
Professional help of a company with a lot of experience in this field
How our Professional Oven Cleaning service works
Ovens are the most often used kitchen appliances. Cleaning your oven on a regular basis is necessary to keep it clean and healthy. If you haven't cleaned your appliance in a while, a lot of grease, filth, and burned residue may have accumulated. This may result in foul scents, smoke, and your beloved foods tasting unusual. Cleaning the oven is not an enjoyable hobby for anyone since it requires a lot of time, scrubbing, products, and tools. Instead of doing this chore on your own, give us a call and we will arrange our expert oven cleaning service for you. Our skilled cleaners will thoroughly clean and disinfect your equipment both inside and out, using strong, high-quality solutions. Amazing outcomes are guaranteed. All the tasks included in the cleaning service are listed below.
Before the cleaning process begins, your kitchen floor (the areas around your kitchen) will be protected with a special sheet. That way, no drips and spills will be able to stain your flooring and cause further mess.
After evaluating the appliance and its condition, the detachable pieces will be disassembled. The cleaning professionals will transport them to soak in specially designed heated tanks placed in our vans and filled with a strong cleaning solution.
To clean the inside of your oven, a high quality paste of non-toxic origins will be used. The cleaning experts will spread it all over the inside of your oven, turn the heat on and let it sit. The heat will activate the paste and help it eliminate all grime and buildup.
The cleaning professionals will then focus on the outside of your appliance. While the parts are cleaning and the paste is working on the interior of the oven, the entire surface will be scraped with a special blade, disinfected, and cleaned off with strong solutions. There will be no traces of oil or burnt food.
Next, the cleaners will remove the cleaning paste from the inside of the oven and wipe and disinfect the entire surface. This product will remove 100% of the grease and residue left inside your oven leaving it immaculate.
The cleaning experts will take all racks and trays out of the heated solution, wipe them down carefully, then disinfect them neatly.
The oven will be reassembled at the end of the service, everything will be washed down one more time, and all surfaces inside and outside the oven will be disinfected.
Hassle-free contact process
To receive some of the best quality outcomes available on the market, all you have to do is give us a call and schedule an appointment with our company. Our professional office representatives will help you complete the booking process and answer any questions you may have. You will be able to customise your service and fit it to your best interest. let your booking agent know about any additional services you would like to book or any personal requests you may have. Everything will be organised to your best interest and you will receive a personalised, custom oven cleaning service provided by some of the most skilled professionals in the area.
Our satisfied clients
"I am so happy that I came across the oven cleaning service of this company. Their staff is so polite and hardworking. The technician who came to my home cleaned my oven thoroughly both on the inside and outside and my cooking appliance looked amazing in no time. I am definitely calling them again in the future. – Chantal"
"My oven looks and works amazing thanks to the wonderful professional oven cleaning service of this company. They send me a technician who managed to clean both the inside and outside of my cooking appliance which looked amazing once the cleaning session was over. Both the quality and the affordability of the service were amazing. – Celine"
"Whenever my oven need a deep cleaning, I know that I can trust on the professional help of this company. Any time I hire their oven cleaning service, they send one of their well-trained professional technicians who know how to deal even with the toughest grease stains in no time. – Carlos"
If you want to have your oven cleaned by real professionals and you also live in Paddington, our help is what you need! We have the best technicians in town, who will do their best to make your oven look like new.
Be sure that trusting our company is the best choice you could make, because we do our job with pleasure and our aim is to make every our customer more than satisfied with the job done. In less than 2 hours your oven will be detail-cleaned and will even be ready to use. Call us now if you find our services helpful!