After Builders Cleaning
Prices
After Builders Cleaning

£

20/h
Best Prices!
Our company is based in Peckham and we provide after builders cleaning services that guarantee the excellent post-renovation conditions of your home.
Over the years we have gained rich experience in our field and we are now able to offer you high quality, professional approach and a great variety of cleaning options that will meet all your expectations.
Exceptional after builders cleaning services, the most affordable rates in Peckham
We work with high-end professional equipment and we use specially formulated detergents that you wouldn't find in stores.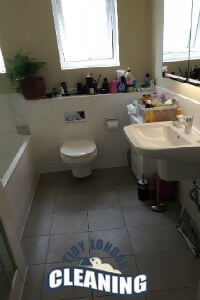 Our cleaning products contain no harsh chemicals and clean effectively without damaging your furniture, surfaces and the different items in your home.
We are the most trusted cleaning experts in Peckham so let us handle all laborious chores. We will clean everything with care and precision and you will be able to enjoy the beauty of your renovated home.
We will make sure each area, every single room receives the attention it deserves. Your baths and kitchen will be thoroughly cleaned, your floors will be deeply vacuumed. We will dust every surface and every piece of furniture, we will clean your windows, we will refresh your curtains and upholstery.
Flexible after builders cleaning services, based on your budget and requirements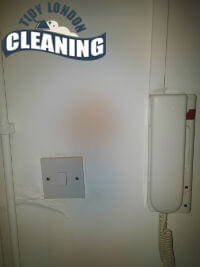 We are flexible and can do anything upon request. Just share with us your requirements and we will offer you your very own cleaning plan. We will spare no efforts to meet all your expectations and to clean your home up to standards.
Our services are quick and convenient. We know that the time is important for you and we will start and finish cleaning on schedule. We will organize the entire cleaning visit and there will be nothing for you to arrange or take care of. Your home will be ideally cleaned in just a few hours- quickly, easily, completely stress-free.
Book our services now, contact our office assistants and acquire additional information about our special customized cleaning plans and great discounts. We work 7 days a week and on holidays, and we will be glad to give you a helping hand in cleaning the mess after renovation.
How our After Builders Cleaning works
Renovations are an inevitable part of life, however, they come along with a lot of grime, dirt, waste and dust. Those will be left behind by the building crew and in order to remove them you will need time, effort, tools and products. The successful removal of all the grime is extremely important since all the fine dust may cause breathing or other health issues. Save time and money and leave this job to our professional cleaning experts. They will use the professional grade tools and products we supply them with and thoroughly scrub and polish all areas of the home. The property will be prepared for your return and we guarantee that the quality of the final results will be the highest in the industry. Below, you can find all cleaning tasks that will be taking place during the project.
In the beginning of the service, our cleaning professionals will collect all the rubbish left behind by the building crew and dispose of it.
The high-quality tools and materials we supply our cleaning specialists with will be employed in the following phase of the cleaning procedure. Our technicians will gently wipe all surfaces of the property, eliminating any fine dust. This process will result in 100% success.
Dust, filth, stains, and splatters may accumulate on every piece of furniture in the apartment. To ensure that everything has been thoroughly taken care of, the cleaning professionals will continue the service by cleaning the furnishings in the bathroom, bedroom, kitchen and living room. Everything will be disinfected, and wiped down.
Our cleaning experts will address all the dirt that has occurred on hard surfaces (tile, grout, metal, etc.) using specific cleaning solutions that will not harm the surface. They will clean the solids, disinfect the surface, and wipe it down.
Following this, the cleaners will thoroughly vacuum all carpets and upholstery. They will use the professional equipment we supply them with to ensure 100% success in the dust removal. Your property will be left completely free of dust and irritants.
All appliances will be cleaned, wiped down and stains found on them will be removed. That includes kitchen appliances, washing machines, etc.
All things that are regularly touched will be properly sanitised. This includes door knobs, light switches, faucets, and other such items. This will be done at the end of the service.
Quick and simple way to book
The thorough cleaning of your property after any type of renovations is a task you may struggle with. If that is the case, give us a call and organise an appointment with one of our office representatives. They are always available and will help you complete the booking process. You will be asked a few questions so make sure you answer them as well and detailed as possible – they will help our booking agents understand your situation better and organise the best, most suitable for you cleaning service. Everything will be suited to your best needs and all your personal requirements will be taken into consideration. Our cleaning teams will be supplied with all tools and products needed for the most successful performance. The final results will be of the highest quality.
Our satisfied clients
"I am very grateful for the after builders cleaning service of this company. They helped me to deal with mess which was created from the house renovation I was doing. The cleaners who came to my home use professional equipment to tackle the annoying industrial dust and they completely transform the mess into a sparkling clean accommodation. – Sarah"
"I am amazed how minimal time and efforts it took the cleaners of this company to clean my house. I decided to do a renovation to my bedroom but the mess left after the builder was too much to handle on my own. I am very grateful for the amazing after builders cleaning service that the cleaners of this company performed. – Emma"
"What you did with my property completely exceeded all of my expectations. First of all, I had no idea that a renovation could leave so much dirt, but your technicians seemed completely calm and undisturbed by the dirt. They completely transformed my home in just a few hours – Mark"
There is no need to worry about the look of your home after the remodeling is done. If you call our company and book our after builders cleaning service, we promise you that you will be able to enjoy the new changes in your home in no time.
We are one of the few cleaning companies in Peckham which can offer you a cost-effective and high-quality professional service. We encourage you to give our cleaners a chance to demonstrate their excellent cleaning skills. We can be hire any day of the week, including the weekends. We are waiting for your call.