After Builders Cleaning
Prices
After Builders Cleaning

£

20/h
Best Prices!
Every renovated property needs to undergo a profound overall cleaning as construction work is always linked with thick layers of industrial dust and other building leftovers. We are a reliable cleaning company based in Whetstone, Totteridge and our professional after builders cleaning is available every day of the week.
Whether it goes about a small reparation or a big renovation project, for us the work is never too much or too less.
With us you are guaranteed to receive the cleaning solution that you need because we have been cleaning post builders for several years already. This experience helped us to improve our cleaning methods and understand the need of our clients better. Our current personnel consists only of hard-working and capable cleaning experts.
Impeccable after builders cleaning in Whetstone, Totteridge
There are many reasons for our tremendous success in the cleaning business. Unlike other cleaning companies, we listen carefully to every requirement and always do what we have promised.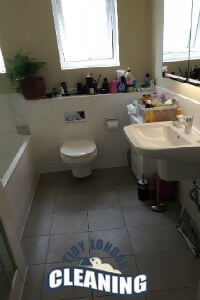 All our operatives have an excellent understanding of customer service as well as a profound cleaning knowledge. They have spent many hours cleaning post builders and know how to deal with every stubborn paint mark or glue stain.
Once in your renovated property, our dedicated cleaners will carry our a profound cleaning of every room, remove dust, hoover and wash the floors, etc. In case you have any special requests, don't hesitate to share them.
Our responsive cleaners would always go the extra mile in order to deliver you a service of great value.
A trustworthy and reputable cleaning company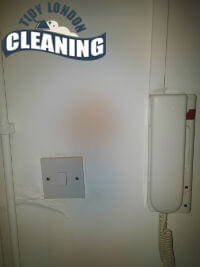 Take advantage of our professional after builders cleaning and enjoy the marvellous results later. We are certain that you will find working with us really beneficial. Our cleaners possess the requisite skills and professional equipment to implement the exceptional standard of cleanliness you want to see.
With us you don't need to worry about a single thing. We can assist you also during the weekend and you won't pay additionally for this. Plus, our prices are within the reasonable limits. Give us a call and our friendly call centre agents will answer all of your questions.
How our After Builders Cleaning works
Renovations are a good and necessary life improvement, but they unfortunately bring along a lot of grime, dirt, trash, and dust. Those will be left behind by the construction workers, and removing them will require time, effort, tools, and supplies. The cleaning of all the filth is critical since all the fine dust can cause respiratory problems and other medical conditions. Leave this work to our skilled cleaning specialists to save time and money. They will clean and polish all areas of the house using the professional quality equipment and supplies we provide. The home will be readied for your return, and we promise that the final results will be of the finest quality in the industry. To find out what chores will be performed as part of the cleaning service we offer, check the list we provided below.
To prepare the home for the actual cleaning process, our cleaning experts will remove all waste, dust particles, debris and other grime.
Professional equipment and vacuum cleaners, as well as special wipes, will be used by the cleaning professionals to efficiently remove all fine dust from various surfaces and sections of the home. This is the most crucial part of the entire cleaning procedure, and they will use all their skills to get rid of everything.
Following that, all future across the complete property will be cleansed. Our cleaning professionals will gently wipe down their surface with specific cleaning solutions, removing any stains, splatters, dust, and other filth that accumulated on there while your renovations were happening.
Stains and filth may end up on hard surfaces like tiles, concrete, or glass. The specialists will gently remove the solid components using strong solutions and specialised equipment that will not harm the surface, then thoroughly clean the entire area.
Our professionals will use specialised vacuum cleaning devices to complete the next step of the process. All carpets, upholstery, curtains and rugs will be hoovered from all sides. By doing this, we will ensure no dust or irritants are left in the property.
After removing all fine dust and other grime, our cleaning professionals will scrub, polish and disinfect all your appliances.
The final stage in the cleaning process is to disinfect all items that you touch on a daily basis, such as faucets, door handles and knobs, light switches, remote controls, appliance buttons, and so on.
Quick and simple way to book
If you are having trouble cleaning up after your repairs, please give us a call and set up an appointment with one of our office representatives. We provide expert cleaning services delivered by trained workers. When speaking with a booking representative on our team, offer as much information as possible to enable them to understand your issue and assemble the ideal crew for the job at hand. The entire service will be personalised to your needs and requirements, and you will only receive what you require as part of the service. Do not be afraid to ask questions or make personal requests. We will provide the cleaning crew with everything they need to complete the work successfully. You will be supplied with some of the best final results available on the cleaning market.
Our satisfied clients
"So my husband and I renovated the house and we wanted a professional to come and handle the clean-up afterwards. A friend of ours recommended you and we booked immediately. We were really pleased with the results and we will undoubtedly book you the next time we make a renovation – Jacky"
"I repainted the living room last year and now I was ready to change the laminate. I loved the result, but nothing would have looked as good as it does if it weren't for your help. Your company's after builders cleaning services are the best, really. I will definitely take advantage of your cleaning company again – Lilly"
"So when my husband first booked your company's cleaning services I was really skeptic – I didn't think that we needed a professional to clean the property. You proved me wrong completely – the property was infused with toxic dust and building rubbish. But you cleaned it all, thanks – Leshawna"
Having building works carried out in your property leaves a huge amount of dust, grout and other rubbish. For this reason, a deep overall cleaning is highly necessary. If you are not able to accomplish this task on your own, our company is here to provide you with the reliable cleaning solution that you need.
What we offer is a professional after builders cleaning, which includes everything in your renovated property. Our operatives are trained to work in a professional and prompt manner. Plus, they are supplied with specialised cleaning equipment, so expect nothing but scrupulous cleanliness. For your convenience, we cover Whetstone and the nearby areas.