After Builders Cleaning
Prices
After Builders Cleaning

£

18/h
Best Prices!
You think that builders love to clean up after themselves? Think again. Most building companies promise removal of big building parts, removal of small rubbish and dust are for you to clean.
If you're busy or you think you won't be able to deliver a proper disinfection of your places after a renovation, call us.
We offer professional after builders cleaning services. We work throughout the week, including on bank holidays. We are working in Barnes exclusively.
We are able to remove all building scraps from your property. We will disinfect the place completely, and when we finish cleaning your property, you'll have a completely new home. Call us, we're in Barnes.
We can even remove the persistent paint stains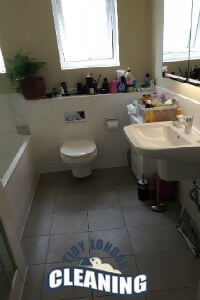 You know how ugly it is when tiles haven't been properly cleaned of excess grout? Or when there's paint on the carpets or the wood floors? Well, if you book our professional after builders cleaning services, you won't have to worry because we can remove them.
We guarantee that if you book our professional after builders cleaning services, you'll get a completely disinfected home in no time. We won't turn a blind eye on any inch of your property. We know how messy builders can be and we promise that with us you'll have a clean and disinfected home in no time.
We are completely devoted to our clients and that's why we're working throughout the week, including on bank holidays. Contact us today and book our professional after builders cleaning services, available in Barnes.
Professionalism at all costs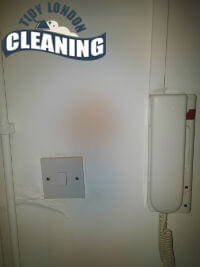 We are able to deliver our services professionally every time thanks to our team. We have a team of experienced professionals. Each of them has a working knowledge on how to remove stains and building scraps. We promise that we won't disappoint you.
We are especially proud of our cleaning gear. We are supplied with professional cleaning machines with which we are able to completely erase all builders marks from your property. What you'll have in the end is an entirely disinfected property. Rely on us to make your home perfect.
Barnes Useful Information
Being in the Barnes area which is located within the London Borough of Richmond upon Thames will give you a sense of tranquility and it is truly a great place to escape the nosy parts of London. Barnes is this amazing district with villagey feel which will help you enjoy a peaceful day, away from the hustle and bustle of the vast city.
While you are roaming the streets of this district, don't miss the opportunity to visit Barnes Green which is a lush greenery which is well-known for its duck pond. Once you are done strolling around the park you can head to Olympic Café and Dining Room where you can enjoy a nice lunch or a hot drink.
Barnes wouldn't be the same without its traditional pubs which are all so charming and welcoming. For a great pub experience, you can try the ales which Ye White Heart offers and even have a tasty food to accompany your drink.
"Cleaning all of the mess after my house remodeling was just not an option. This is why I trusted this company to clean my house and I booked their after builders cleaning service. The cleaners were very friendly and they managed to handle all the dirt in a very short matter of time. – Marie"
"I decided to renovate my bedroom but after the builders were done with their work the dust and dirt spread around my entire house. Thankfully, I came across the after builders cleaning service of this company and the outcome of their work truly amazed me. On top of everything I was charged very reasonable price. – Roy"
"The after builders cleaning services of your company are more than great! I am fully satisfied with the job done by your employees and now my home is in a perfect condition. You are the best cleaning company in town! I will recommend you to all my friends!" – Bob
If the mess from your house renovation is way too big and you can't handle it, you can always call our company and ask us about our after builders cleaning service. We have extensive experience in this field and we know how to take the best care of your home and give it the look it deserves.
We utilize commercial cleaning tools and products which have proven to be amazing in tackling industrial dust and dirt. Don't miss out on the opportunity to enjoy the best professional service in entire Barnes. Feel free to call us any day of the week, even on weekends.