After Builders Cleaning
Prices
After Builders Cleaning

£

20/h
Best Prices!
You think that builders love to clean up after themselves? Think again. Most building companies promise removal of big building parts, removal of small rubbish and dust are for you to clean.
If you're busy or you think you won't be able to deliver a proper disinfection of your places after a renovation, call us.
We offer professional after builders cleaning services. We work throughout the week, including on bank holidays. We are working in Barnes exclusively.
We are able to remove all building scraps from your property. We will disinfect the place completely, and when we finish cleaning your property, you'll have a completely new home. Call us, we're in Barnes.
We can even remove the persistent paint stains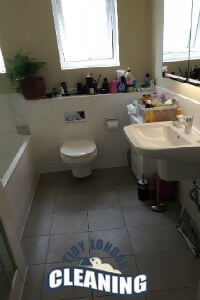 You know how ugly it is when tiles haven't been properly cleaned of excess grout? Or when there's paint on the carpets or the wood floors? Well, if you book our professional after builders cleaning services, you won't have to worry because we can remove them.
We guarantee that if you book our professional after builders cleaning services, you'll get a completely disinfected home in no time. We won't turn a blind eye on any inch of your property. We know how messy builders can be and we promise that with us you'll have a clean and disinfected home in no time.
We are completely devoted to our clients and that's why we're working throughout the week, including on bank holidays. Contact us today and book our professional after builders cleaning services, available in Barnes.
Professionalism at all costs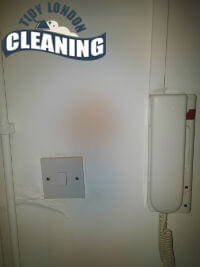 We are able to deliver our services professionally every time thanks to our team. We have a team of experienced professionals. Each of them has a working knowledge on how to remove stains and building scraps. We promise that we won't disappoint you.
We are especially proud of our cleaning gear. We are supplied with professional cleaning machines with which we are able to completely erase all builders marks from your property. What you'll have in the end is an entirely disinfected property. Rely on us to make your home perfect.
How our After Builders Cleaning works
It is not uncommon to face large amounts of grime, dust and waste after renovations at home. Those could be hard to clean but also dangerous for human health. To save time and money, give us a call and book the after builders cleaning service we offer. Everything will be customised to fit your specific needs and requests. We will send a team of expert technicians that will use specialised tools and products to get rid of all the fine dust and mess left behind. Your entire apartment will be thoroughly vacuumed, scrubbed, polished and disinfected. You will be able to move back in right away. The high standard of this service is guaranteed and you may rest assured that your property is in good hands. Below you can find a list of the tasks that will be performed as part of the service.
The cleaning experts will first gather all rubbish, large dust particles, debris and others from all over the apartment.
The next step will be dust removal. Specialised tools will be used, as well as high standard dusting wipes. The professionals will use their skills and ensure that all the fine dust has been removed. They will vacuum and wipe down all high surfaces, furniture and other areas that have been affected by the grime.
Furniture cleaning will be next. The cleaning professionals will inspect all furniture items for stains, paint splatters and other debris, pick the most suitable cleaning technique and solution for the materials at hand and thoroughly clean all of them.
All hard material surfaces, such as tiled walls, countertops, concrete or metal, will be scrubbed and treated with special high standard solutions that will not be harmful to their surface. Solid splatters, stains, paint and grout will be efficiently eliminated.
The following stage will include the usage of high-quality, professional-grade vacuum cleaners. The cleaning pros will gently vacuum all carpets and upholstery to ensure that all tiny dust and irritants are removed.
All appliances will be cleaned, wiped down, and all stains will be removed. This includes kitchen appliances, washing machines, and other devices.
At the end of the service, our cleaning professionals will thoroughly disinfect the entire property – door handles, appliance buttons, light switches, remote controls and others will be sanitised.
Quick and simple way to book
If you are looking for a professional company to help you with the cleaning after your renovations have been done, give us a call and book our amazing services. Our office agents are available 7 days a week and will send the most suitable cleaning team for the job. Our cleaning experts will use the professional tools and products we supply them with and ensure that all tasks at your property have been performed efficiently. They will follow a task list that will be personalised for you and your particular needs. Make sure you answer all of the questions our office representatives ask you – that way you will help them understand what is best for your particular circumstance. Waste no time, give us a call and receive professional help – we guarantee amazing outcomes so trust us with this task.
Our satisfied clients
"Cleaning all of the mess after my house remodeling was just not an option. This is why I trusted this company to clean my house and I booked their after builders cleaning service. The cleaners were very friendly and they managed to handle all the dirt in a very short matter of time. – Marie"
"I decided to renovate my bedroom but after the builders were done with their work the dust and dirt spread around my entire house. Thankfully, I came across the after builders cleaning service of this company and the outcome of their work truly amazed me. On top of everything I was charged very reasonable price. – Roy"
"The after builders cleaning services of your company are more than great! I am fully satisfied with the job done by your employees and now my home is in a perfect condition. You are the best cleaning company in town! I will recommend you to all my friends!" – Bob
If the mess from your house renovation is way too big and you can't handle it, you can always call our company and ask us about our after builders cleaning service. We have extensive experience in this field and we know how to take the best care of your home and give it the look it deserves.
We utilize commercial cleaning tools and products which have proven to be amazing in tackling industrial dust and dirt. Don't miss out on the opportunity to enjoy the best professional service in entire Barnes. Feel free to call us any day of the week, even on weekends.