After Builders Cleaning
Prices
After Builders Cleaning

£

18/h
Best Prices!
When you renovate your home you experiment – you can try different layouts, paints and all other kinds of things you'd like to change in your places. However, there's one disadvantage of the whole thing – the mess. If you've ever been to a building site, you know what we mean – dust everywhere, mud, rubbish – things that shouldn't be in your property.
If you really want to have a clean and neat home after a renovation, you should call us. We are operating in Tooting, we are incredibly diligent and thorough and we are an after builders cleaning company.
Even if the builders clean after they finish the work, you should know that a thorough cleaning of your home will still be required. That's because when you're doing a renovation or a reconstruction, you can't expect the dust and clutter to be confined only in the area that's under renovation – dust will be everywhere in your home.
Stupefying results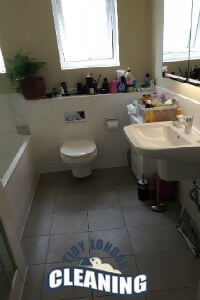 If you choose our professional after builders cleaning services, you won't regret it. Our services are professional and our prices are affordable. If you don't believe us – call and we'll gladly show you.
Our professional after builders cleaning services are also available. We have made it our trademark to help our clients whenever they need us. That's why we're working throughout the week, including on bank holidays. Call us today and book our professional after builders cleaning services, we provide services in Tooting.
We are supplied with professional cleaning tools and equipment and we're ready to sanitize your home completely. We know how dangerous it is to let dust and grime accumulate and you should know that when renovation is taking place, it's even easier for dust to spread and occupy your spaces completely.
Godlike assistants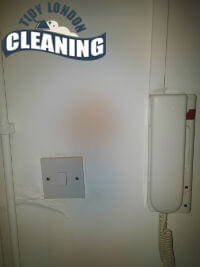 We are particularly proud of our cleaning technicians. Our men and women are trained to serve the exclusive needs of our clients. We provide them with regular tests to ensure that they're able to remove dust and grime wherever it is.
Call us and book our professional after builders cleaning services today. We are available in Tooting.
Tooting Useful Information
Tooting is located in South London and is part of the Wandsworth borough. The name of the area is most probably an Anglo-Saxon, but the meaning is still not defined. It could mean either "the people of Tota" or is just related in some way to the old verb "to tout".
The area started its development in the late Victorian period and the first change was in 1902 when the Tooting Library was opened. In 1906 the largest fresh air swimming pool in the UK was also opened. Two hospitals were opened in Tooting in 1930 – St Benedict's Hospital and in 1954 – St George's Hospital, which was renovated in 2003.
Pertaining to the markets in the area, we can say that there are two indoor markets, located at Tooting High Street. Broadway market was opened in 1936 and is known as one of the largest indoor markets of London.
" It would have taken me a long time to clean my apartment after I had builders come over, if it weren't for your diligent and highly effective cleaning. I obviously did the right choice outsourcing this task to you, because now my home looks cleaner than ever and in a very good shape. – Gabby"
" Thank you for cleaning my apartment to perfection and providing such a good, diligent end results. From what I saw you were able to collect all the dust from around the construction zone and wipe the place clean. Thank you for the perfect results and for making my life easier. – Camilla"
" Your cleaning is very effective and I really enjoyed having your technicians around. They were very friendly and it seemed as if they really knew a lot about the cleaning processes. I will definitely recommend your service to my friends, because you do such a good job! – Natalie"
If your home has recently been refurbished or reconstructed, then you will need help to get all the accompanying cleaning done. We are professional cleaning company that focuses its forces on the after builders cleaning. We have long years of practice in this field and we can prove to you that we are without a rival in the area of Tooting.
There is no need to spend your free time in cleaning. Instead, get in touch with us and we will help you enjoy your renovated home to the fullest. We are waiting for your call.