After Builders Cleaning
Prices
After Builders Cleaning

£

20/h
Best Prices!
If you've ever done a home renovation, you know what a mess it's left after one. You need to remove building rubbish, dust, clean walls and windows – basically everything in your home or office will need cleaning after you renovate your spaces.
However, after builders cleaning is an incredibly time-consuming activity. If you want to do it yourself, you should be prepared for an endless cleaning process.
And, even if you do it most diligently, if you don't know the proper technique to erase stains, you might do more harm than good. And if you don't have professional equipment, you'll need even more time to do the cleaning.
We advise you to use our help. We offer professional after builders cleaning services exclusively in Paddington, Bayswater. Our services are available throughout the week, including on bank holidays. We will remove every paint stain and all the dust from your recently renovated place.
One phone call away from perfection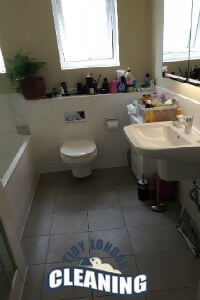 We guarantee that if you choose our after builders cleaning services you won't regret it. We are supplied with professional cleaning tools and equipment and we're able to sanitize your home completely.
Our technicians have abundant experience in the field of after builders cleaning. We know how to remove grease and grime from your carpets, rust from your walls, and all other kinds of unpleasant building marks. We are familiar with the latest cleaning techniques in the field and we guarantee that if you choose our help, you won't regret it.
No other professional after builders cleaning company is as experienced as we are. If you ever need cleaning after a home renovation – call us. We guarantee perfect results at all times. Book us and you won't regret it.
Not only the best, but also the fastest service in Paddington, Bayswater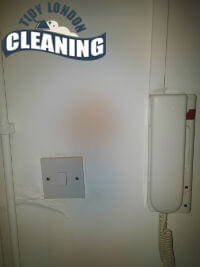 Our after builders cleaning services are delivered amazingly quickly. We're able to deliver such fast cleaning services because we're equipped with ultramodern cleaning tools and materials and with the knowledge to erase persistent building marks.
When we're done, you won't be able to recognize your home. Book our after builders cleaning services, we operate in Paddington, Bayswater.
How our After Builders Cleaning works
To be able to properly enjoy your newly refurbished property, you must perform a deep cleaning right after the building crew. This may be a task, too complicated for a single person. If you lack the time, tools or products to perform it, schedule an appointment with our team. We offer high standard after builders cleaning solutions performed by expert technicians using top quality products and equipment. They will scrub and deep clean the entire apartment and no signs of dust, grime and waste will be left behind. The cleaning experts will ensure that the home is clean, organised and ready for your return. We guarantee the high quality of the final results so give us a call and trust us with this task. Find all activities that will take place at your property listed below.
We will ensure that all rubbish and debris are removed from the premises at the start of the service. That way we will ensure the efficiency of the cleaning.
The next step will be dust removal. Specialised tools will be used, as well as high quality dusting wipes. The professionals will use their skills and ensure that all the fine dust has been removed. They will vacuum and wipe down all high surfaces, furniture and other areas that have been affected by the grime.
Next in line would be the cleaning of all furniture and countertops. The cleaning experts will utilise the high standard tools and products we supply them with to eliminate all signs of stains, splatters, dust and grime. They will clean all furniture throughout the apartment.
Solid surfaces such as countertops and tiled walls will be cleaned. The cleaning professionals will remove any paint, concrete, or dirt that has accumulated on the surface. They will use a cleaning solution that has been specially selected for the material to ensure that no harm occurs.
High quality, professional grade vacuum cleaners will be used during the next step in the process. The cleaning professionals will carefully hoover all carpets and upholstery and insure that all of the fine dust and irritants have been eliminated.
Ovens, refrigerators, air conditioners and other appliances found in the home will be carefully wiped down and disinfected.
Everything will be disinfected, including door knobs, light switches, appliance buttons, and other frequently touched things, as well as anything that ended up being stained during the treatment.
Quick and simple way to book
To receive a high standard cleaning service by our team, simply give us a call and talk to one of our professional office agents. They are always available and will provide you with extra information about the service. You will be asked a few questions which will help our customer support representatives understand your situation better. They will pick the best, most suitable cleaning team for the job and ensure that the trained professionals have been provided with everything required for the service. The project will be suited to your needs and all your personal requests and requirements will be taken into consideration. Save time, effort and money and schedule an appointment with us. You will be provided with a top quality cleaning service – the amazing final outcomes are guaranteed.
Our satisfied clients
"Once the construction of our house was done, me and my wife were very excited to see the results. However, we needed the help of professional cleaners to deal with the industrial dust and dirt and this is why we hired the professional after builders cleaning service of this company and we were more than happy with the quality of their work.- Christopher"
"After the remodeling of my bedroom, all that I could see was piles of dirt and dust. This is why I knew that I need to hire the help of professional cleaners. I decided to call this company and book their after builders cleaning service and I am very glad that I did. My bedroom looked sparkling clean in no time. – Aidan"
"I am very glad that I knew of the after builders cleaning service of this company and I booked their help when the builders in my house were done with the living room renovation. The cleaners managed to get rid of any trace of dirt and dust in an instant. Both the quality and the price of the service were wonderful. – Helene"
Dealing with the mess created after a construction or a house renovation can be quite the difficult task. Luckily for you, there is an easy and quick way to tackle any trace of dirt or industrial dust without wasting any of your time or energy. All that you need to do is call our company and book our after builders cleaning service.
If you are looking for a trustworthy cleaning company, we assure you that we are the right place to call. All of our cleaners are the best cleaning experts in Paddington and they are proeprly trained and very reliable.