When you are looking for a cleaning service that is professional, reliable and inexpensive, call our company. We offer many different cleaning services and we specialise in end of tenancy cleaning. We are offering you a very convenient service that has a reasonable price that will not be tough on your budget. Our prices are based on the size of your property and the condition it is in. We will give you an individual price that will be just for you and considerate of your budget.
For Brixton and the area our end of tenancy cleaning service is the most experienced, cost- effective and reliable one. Many people – tenants, landlords, letting agents, etc.- use our service.
End Of Tenancy Cleaning
Prices
Studio Flat

from £

89

One Bedroom Flat

from £

139

Two Bedroom Flat

from £

165

Three Bedroom Flat

from £

189
We provide reliable and professional end of tenancy cleaning services which are done by trained and skilled cleaners.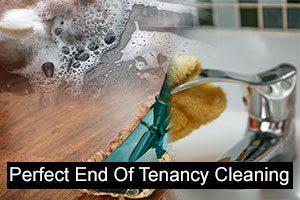 What we are offering you is a customised end of tenancy cleaning service that will be unique and adjusted to meet your needs and the needs of your property and a price that will be designed accordingly to the service that you get and your budget.
You can hire our end of tenancy cleaning service to clean any premise – flats, houses, offices, etc. and we operate not only in Brixton but in the surrounding area as well.
Our teams are equipped with professional cleaning solutions of top-quality. They will clean every room and hallway in your property from top to bottom and will not miss a detail. They will vacuum, dust and polish all surfaces. They will also disinfect the bathroom, scrub tiles and grouts, they will remove stains from surfaces. Also, windows and window sills will be cleaned, light fittings, skirting boards, etc.
Find our services in:
Beckenham
Barking
Uxbridge
Watford
Ilford
We can help you get your deposit back. Do not hesitate to contact us at any time, we are available in Brixton and our end of tenancy cleaning in unequalled.
Services We Provide:
Carpet Cleaning
Oven Cleaning
Domestic Cleaning
Builders Cleaning
Flat Cleaning
Office Cleaning
Spring Cleaning
Upholstery Cleaning
Reliable Pre-tenancy Cleaning Services in London
The pre-tenancy cleaning of your new property is an important part of your moving in process. However, it may be a complicated task. If you are willing to start your new life in a clean and tidy place, you should get rid of all dust, waste and grime that may be found there. This is required both in brand new properties where construction will leave debris and waste all over the place, as well as in places where previous tenants have left grime, dirt and other debris all over the place. The main reason why this type of cleaning may be complicated is the fact that most grime is in places that are usually ignored or out of sight. If you are willing to enjoy your new place in its best condition, give our office agents a call. We will provide you with a professional pre-tenancy cleaning service performed by skilled professionals. They know exactly where to look for dust and grime and how to efficiently get rid of it. Find a list of easy to miss but important areas in each property below.
Benefits of booking our Pre-tenancy Cleaning:
The time you will save by trusting our professionals with the cleaning of the property will allow you to organise your entire move better, have time to pack and organise your belongings and simply enjoy the entire process. We will ensure that we exceed your expectations.
All signs of previous inhabitants will be eliminated. Tha involves smells, stains, waste and other unpleasant things that may prevent you from enjoying your time at the property. We will ensure the home is absolutely clean and ready for you.
We find our customer's health as important as the quality of our work. This is why we only utilise non-toxic, chemical-free but efficient cleaning solutions. All of their are of professional grade and high quality and will ensure that your new home is clean while safe for your loved ones at the same time.
The property will be completely disinfected and prepared for your arrival. We will ensure that all corners and hidden areas of the home have been sanitised. You may rest assured that the work we deliver will be of the highest quality.
A list of cleaning chores that demand particular focus:
Carpets – carpets that have not been cleaned on a regular basis may be full of stains, dust, filth, and allergens. We will steam clean them with professional quality equipment and strong yet non-toxic cleaning chemicals that will not damage the surface.
Bathroom – special solutions and thorough scrubbing are normally required in the bathroom; but, if has not been taken care of for a while this work may become much more difficult. We guarantee the removal of all deposits, mould, and filth. We will leave you with a spotless bathroom.
Kitchen – A kitchen that hasn't been cleaned in a while will be coated in grease, filth, and burnt food particles. Our staff members will utilise the strong cleaning solutions we provide them with to get rid of them. Your kitchen will be immaculate.
Hard to reach or hidden places – some people simply do not clean on a regular basis. As a result, dust and dirt will accumulate in unexpected spots that are generally overlooked during property cleaning. Our experts know where to find these areas and how to deep clean and disinfect them.
Disposal of items and waste – If the home you are moving into has already been occupied, you may want to consider replacing a few things. Mattresses, toilet seats, and carpets, for example, should be kept private and not shared. Our team of qualified experts will check these goods and advise you on how to proceed. Remember that these are objects that will play a significant role in your life.
Our satisfied clients
" I didn't even know my old apartment could look like that! I mean, what you have done with the place is incredible- not only did I got my full bond back, but I also saw a whole different side of the cleaning, as a process. You really did take it to another level! – Bobby"
" I hired your team of cleaners and they did the rest all on their own- I wasn't even present at the cleaning. After, when I saw the end results I was very satisfied with how my old apartment looked all clean and fresh- it definitely earned back my deposit! – Rory"
" I know that my old apartment was a mess. The place wasn't even that great to begin with- it was in an old building and there was mold on every corner of the rooms. After your cleaners did a an end of tenancy cleaning on it, I could hardly recognize it. Thank you for the stunning end results. – Trey"
" Cleaning was never my strong suit and I am entirely grateful for your end of tenancy service- you stepped up and you were very understandable with fixing up the schedule and carrying out the cleaning in a time that worked for me. I will definitely recommend your service. – Jordan"
Is it that time of the year? If the answer is yes, you will have to deal with the nasty end of tenancy cleaning if you want to get your deposit money back. If you have went through a move-out before, you know what a time- and effort-consuming task you are about to undertake.
That is the reason why would like to lend you a helping hand. With experience in the field of end of tenancy cleaning, we are ready to clean your rented home to perfection. Contact us and and book today. We operate in Brixton and we guarantee good results.