We are well-established company in Clapham Junction, involved in the end of tenancy cleaning services for years. Our business has thrived on the philosophy of delivering professionalism in every aspect.
We serve the needs of landlords, tenants and letting agencies, which enriched our knowledge to second-to-none. We are devoted to please the needs of the both parties of the tenancy agreement, providing them with a guarantee for that.
Our team of cleaners is specially selected in accordance to our high standards. They are hard-working and meticulous people, who are rolling up their sleeves and start with the job straight away, without any lingering. We keep track on their high skill levels and competence, so that not a surface can be a challenge for them.
Let's face it- in the cleaning business the quality of the tools and detergents matters. That's why we utilise the most powerful cleaning equipment, which is available on the market. It is efficient for stains on all kind of surfaces, without any risk of damages. That's how perfection is achieved!
End Of Tenancy Cleaning
Prices
Studio Flat

from £

89

One Bedroom Flat

from £

139

Two Bedroom Flat

from £

165

Three Bedroom Flat

from £

189
Call and book remarkable end of tenancy cleaning services in Clapham Junction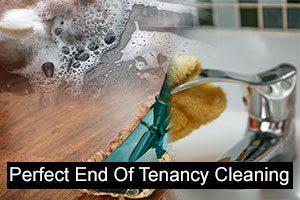 Get rid of any possible bad experience in your moving out and grab our helping hand.
When your life is too busy to handle all the chores, one moving out can ruin your plans. Let us help you in this hard moment for you and offload this burden from your shoulders. We will completely take care of the old rental place, while you can focus your attention on the arranging of your new start.
The professional cleaning is even a must in some tenancy agreements. Let us meet the requirements in the lease and bring back your deposit. After we accomplish the cleaning task, you can breathe freely that the final inspection will run on wheels, without any troubles. Our cleaning experts are familiar with all the ins and outs in the trade and stick always to the highest standards.
Ealing
Northfields
Hammersmith
Hanwell
Kensington
Maida Vale
The hassle-free moving out is possible with our end of tenancy cleaning services, which we deliver in Clapham Junction. We operate every day and our support centre is 24/7 at hand. Reach us over phone or use our online platform to order our services. We are your sustainable provider, which keeps track to protect your interests!
Services We Provide
Carpet Cleaning
Oven Cleaning
Domestic Cleaning
Builders Cleaning
Flat Cleaning
Office Cleaning
Spring Cleaning
Upholstery Cleaning
Reliable Pre-tenancy Cleaning Services in London
The pre-tenancy cleaning of your new property is an important part of your moving in process. However, it may be a complicated task. If you are willing to start your new life in a clean and tidy place, you should get rid of all dust, waste and grime that may be found there. This is required both in brand new properties where construction will leave debris and waste all over the place, as well as in places where previous tenants have left grime, dirt and other debris all over the place. The main reason why this type of cleaning may be complicated is the fact that most grime is in places that are usually ignored or out of sight. If you are willing to enjoy your new place in its best condition, give our office agents a call. We will provide you with a professional pre-tenancy cleaning service performed by skilled professionals. They know exactly where to look for dust and grime and how to efficiently get rid of it. Find a list of easy to miss but important areas in each property below.
Benefits of booking our Pre-tenancy Cleaning:
Trust our cleaning experts with the cleaning of the property and avoid being overwhelmed by the moving process. All left for you will be the packing and organising of your belongings. Our professionals will take care of the entire cleaning process and you will be able to move into a clean and tidy place.
To enjoy your house in its finest shape and be able to have a fresh start there, all traces of former renters must be removed. Our skilled cleaners will handle this. Your home will be spotless and ready for you.
Your new home will be cleaned by our expert cleaners that are going to utilise professional-grade tools and materials that are eco-friendly, biodegradable, devoid of hazardous chemicals, and extremely effective at removing stains and filth. When you arrive, your flat will be clean and your family will stay healthy.
During the procedure, every corner of the property will be deep cleaned and disinfected by experienced and skilled professionals. We guarantee that the quality of the work we deliver will be one of the best in the area.
A list of cleaning chores that demand particular focus:
Carpets – Carpets and upholstery are both easily stained and may gather a lot of dust, filth, and debris. A. We use a vigorous steam cleaning process that removes all stains while also disinfecting the surface.
Bathroom – the thorough cleaning of a bathroom is an extremely important part of the cleaning process. It usually involves strong chemicals and a lot of scrubbing. However, our experts know how to approach all issues in the most efficient, yet safe way possible.
Kitchen – to be able to enjoy a clean and healthy kitchen, you should eliminate all grease and grime from all surfaces in the area. Our professional expert will ensure proper removal using the high quality tools and products we supply them with.
Hard to reach or hidden places – to properly clean the entire place, you should not skip the various hidden areas around the property. They hide dirt, dust, grime and germs. Our cleaning experts will make sure that everything has been deep cleaned and disinfected.
Disposal of items and waste – if the property you are moving into has been inhabited in the past, you may want to consider replacing certain items. Mattresses, toilet seats and rugs, for example, are best kept personal and not shared. The cleaners on our team will inspect these items and advise you on how to proceed. Keep in mind that those are items that will be an important part of your life.
Our satisfied clients
" I am really happy with end of tenancy cleaning service that your team provided for me. I must say that for the 3 years I have lived there I have never seen the place looking so clean. You can definitely do your job and I advise you to keep on going. – Lucious"
"From all the places in my old apartment I was most worried about the kitchen. I had put stains on literally everything inside- the kitchen counters, the cupboards as well as the appliances. All of that does not matter now because your team of technicians managed to remove them successfully and thoroughly. – Jeffery"
" I have already experienced the diligence of your cleaning technicians, but I will definitely keep on recommending your service so that more people can have their apartments cleaned top to bottom. You were the reason that I got my full deposit back, the landlord was really surprised to see the whole place sparkle like that. – Oliver"
" You made me former apartment cleaner than it has ever been. I really enjoyed having your cleaning technicians over. They were very diligent and professional- all stains and dirt was removed successfully and I got my full deposit back. Thank you. – Mila"
According to most tenancy agreements, tenants are required to leave the rented properties in a spick and span condition in order to get their security deposit back. As many tenants cannot spare enough time and energy on that final cleaning, we have created our end of tenancy cleaning services.
We can do all the chores in order to make all the landlords in Clapham Junction satisfied with the cleanliness provided. We are waiting for your call and we will introduce you to our cleaning procedures in detail. We are available from Monday to Sunday. Do not hesitate to contact us.