Be prepared that on the final inspection everything will be checked carefully. That's why you need professional help to prepare the property with best condition. In this way, the landlord won't have any grounds not to refund your money.
We guarantee that you will get the maximum of your deposit, if you count on our end of tenancy cleaning services, which serve the needs of the residents in East Sheen.
The top condition in the rental property is important for the both parties of the tenancy agreement: the landlords will find the next tenants as fast as possible and the moving-out tenant will get the deposit back. For such a responsible job, we collaborate with immaculate and detail-oriented people. They will clean as hard as needed, in order to achieve perfection and customer satisfaction.
We utilise our own cleaning equipment, since we use only professional tools and detergents. The commercial cleaning products are usually powerless in this cleaning project and that's why we are willing to provide you with our modern cleaning supplies.
End Of Tenancy Cleaning
Prices
Studio Flat

from £

89

One Bedroom Flat

from £

139

Two Bedroom Flat

from £

165

Three Bedroom Flat

from £

189
Get in touch with our support centre and learn more about our end of tenancy cleaning services in East Sheen
Hire us in:
Canning Town
West Ham
Canary Wharf
Plaistow
Manor Park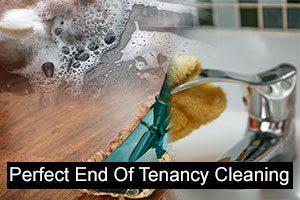 We understand that by hiring us, you trust your deposit in our hands. That's why we take our job serious and we always leave precise results.
We take pride in our broad knowledge in the cleaning business. For us, there is no too big challenge, which we cannot cope with. Our cleaning techs know the right methods to erase every stain from every surface and leave the highest hygienic level in the property. We will finish with the job just on time for the final inspection. If you have any cleaning issues 48 hours after we leave, we would be more than glad to re-clean at our costs.
We have the strongest guarantee in this trade. Our rates are advantageous, but in your favour. Wait no longer, but make sure you will get your deposit back!
Services We Provide
Carpet Cleaning
Oven Cleaning
Domestic Cleaning
Builders Cleaning
Flat Cleaning
Office Cleaning
Spring Cleaning
Upholstery Cleaning
Reliable Pre-tenancy Cleaning Services in London
Deep cleaning your new rental property before bringing in your belongings is essential. It might help you begin your new life with a fresh start. Unfortunately, cleaning a house is a difficult task. New construction can leave dust and rubbish in hidden corners, but buying an existing home that has been lived in implies that the cleanliness of your home will be determined by the previous occupants' lifestyles. You may discover specific components that need to be repaired or replaced when cleaning. You'll need a variety of cleaning tools, as well as time and experience, to carry out the work effectively. While moving might be thrilling, the cleaning procedure may be too difficult for you since there are a few spots that are critical to clean but are frequently overlooked. See what they are below, then book our pre-tenancy cleaning service and leave the rest to us. Everything will be completely cleaned and disinfected so there is nothing for you to worry about.
Benefits of booking our Pre-tenancy Cleaning:
Moving is generally a time consuming and tedious procedure. Save yourself the trouble and leave the cleaning to us. You won't have to bother about cleaning or disinfecting
– your apartment will be thoroughly cleaned and ready for your arrival. Our expert cleaning technicians will make sure of that.
To enjoy your house in its finest shape and be able to have a fresh start there, all traces of former renters must be removed. Our skilled cleaners will handle this. Your home will be spotless and ready for you.
You will not have to buy and use a lot of expensive and toxic cleaning products. Our professionals will arrive fully equipped with efficient, high quality non-toxic cleaning solutions that will help them clean and disinfect every surface of the property. All products we use are safe for human and pet health.
The quality of the cleaning solution you receive from our company will be one of the highest in the industry. You may rest assured that our expert cleaning technicians will use all their skills and knowledge to eliminate all germs and rime from all areas of your home.
A list of cleaning chores that demand particular focus:
Carpets – carpets and upholstery may be dusty and grimy if they have been used for a long time. Our cleaning professionals will deep clean and disinfect your carpets using the specialised steam cleaning gear that we provide. This procedure is completely effective in dirt and stain removal.
Bathroom – one of the most important aspects of the cleaning procedure is the deep cleaning of the bathroom. Strong chemicals and a lot of wiping are normally involved. Our specialists know how to tackle all challenges in the most effective way using non-toxic products..
Kitchen – to be able to enjoy a clean and healthy kitchen, you should eliminate all grease and grime from all surfaces in the area. Our professional expert will ensure proper removal using the high quality tools and products we supply them with.
Hard to reach or hidden places – the previous tenants may have left without properly cleaning the property. That will result in dust and grime collecting in unexpected areas that are usually neglected during the cleaning of the property. Our professionals know where these places are and how to make them polished and spotless.
Disposal of items and waste – If the home you are moving into has already been occupied, you may want to consider replacing a few things. Mattresses, toilet seats, and carpets, for example, should be kept private and not shared. Our team of qualified experts will check these goods and advise you on how to proceed. Remember that these are objects that will play a significant role in your life.
Our satisfied clients
" Employing your end of tenancy cleaning service to carry out the cleaning duties at my old apartment was the best decision ever! Your rates are very accessible and the cleaning you provided left me speechless, it got me to the point where I could hardly recognize the place. – Jefferey"
"Thank you for your hard work and efforts to make my old apartment so clean. I knew that employing a professional service was my only way of getting back the full amount of my deposit. I know it must not have been easy to clean it to such impeccable results, but you did it and I am forever grateful. – Rona"
" Over the 3 years that I have been living in my old apartment I caused a lot of the stains on the furniture and carpet. I mean, I have tried to clean them off by myself, but never successfully- I do not know how you did it, but the place looks splendid and most of the stubborn stains have vanished. – Gregory"
" Somehow your team of cleaning technicians managed to clean off 3 years of me and my roommate living life in dirt. None of us had so much as cleaned the kitchen, or the bathroom for that matter. The cleaning you provided for us totally won back our deposits. – Peter"
Don't forget to call our company anytime you are having trouble dealing with the end of tenancy cleaning, the after renovation cleaning or any other cleaning chore. We offer our clients a wide range of cleaning chores which can help you tackle even the biggest mess without wasting any of your time or energy.
Our professional cleaners are all wonderful people who are trained to show fantastic results in any cleaning session. Since we use cleaning equipment and products which have proven to be very efficient in tackling tough stains, you can be sure that our cleaning services are with the best quality in entire East Sheen.